Ploughshares Fund supporters - Americans committed to reducing nuclear stockpiles, preventing new nuclear states, and increasing global security - recently got some encouraging words from a few of those on the front lines. Not that the goal of a nuclear-weapons-free world is near, but that it's a lot closer than 35 years ago.
It was 35 years ago that Ploughshares founder Sally Lilienthal, a 62-year-old sculptor, human rights activist, mother and wife, gathered a few friends in her San Francisco living room to discuss what could be done to stop the proliferation of nuclear weapons here and abroad. This was the year (1981) when Ronald Reagan unveiled a "strategic modernization program" which called for - among other things nuclear - thousands of additional warheads, a significant increase in bomber forces, including 100 B-lBs and the development of stealth bombers, a new land-based 10-warhead strategic missile (the MX), and new intermediate-range missile deployments in Europe. In addition, he proposed deploying more than 3,000 air-launched cruise missiles on bombers.
There may not be a lot of peace on earth today, but there are far fewer nuclear threats to that eventual possibility and Ploughshares Fund is one key reason why.
A group of longtime Ploughshares supporters gathered recently in San Francisco to hear about ongoing work in South Asia, where India and Pakistan have a combined total of 250 nuclear weapons at the ready - enough to create a catastrophe in the area and long-term distress across the planet if that conflict were to escalate. America Abroad Media, a Ploughshares grantee, is working to prevent such a catastrophe.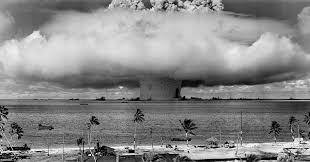 AAM founder and president Aaron Lobel was interviewed by Ploughshares Executive Director and COO Philip Yun on how media fits into the complex efforts to reduce global conflict, specifically in South Asia. "You can go back to the origins of Pakistan as a Muslim state," Lobel says, "and the question of whether India even recognizes Pakistan's legitimacy" to get a picture of the enormity of the problem. But media in the area gets large audiences and builds human bonds. AAM works through public radio, international town halls, documentary and news programming and other avenues to build a civil society.
"We continue to believe that a civil society ultimately makes a difference," Lobel says; "media is just one part of it." And can such a society exist, and make a difference, in areas like South Asia today? "Absolutely yes," says Lobel. "The lawyers' movement in Pakistan did make a difference; and there are people in the civil society (there) involved in moving the ball forward."
Lobel spoke at length of AAM's work in Afghanistan, where its media following included the president of the country for at least one program. "If the president watched," one questioner asked, "how many others actually saw the program?" "A lot," says Lobel. "People gather around a satellite TV in the villages - this is not like having dozens of channels and TV sets in every home."
Ploughshares president Joseph Cirincione addressed the gathering on the broader issues, and the global outlook today. "In order for these guys (countries with smaller nuclear stockpiles) to give up nuclear weapons" Cirincione says, "they're going to have to see the big guys doing it - and that's not happening. We have to address the underlying issues (such as) water issues and religious issues. We also have to address the fundamental distrust. It's important to recognize the power of media in addressing these issues to create a more peaceful world." ("We fund the smartest people," Yun adds, "with the best ideas.")
Despite the discouraging prospects for global peace just now, Cirincione had a few nuggets of good news for the Ploughshares supporters:
"There were 70,000 nuclear weapons when we started," he said; "there are 15,000 now. I believe the Iran nuclear deal has prevented war there for a generation. We can continue to work to make things better."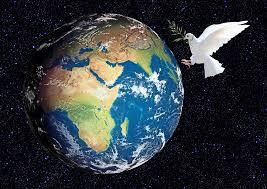 Calling all HuffPost superfans!
Sign up for membership to become a founding member and help shape HuffPost's next chapter