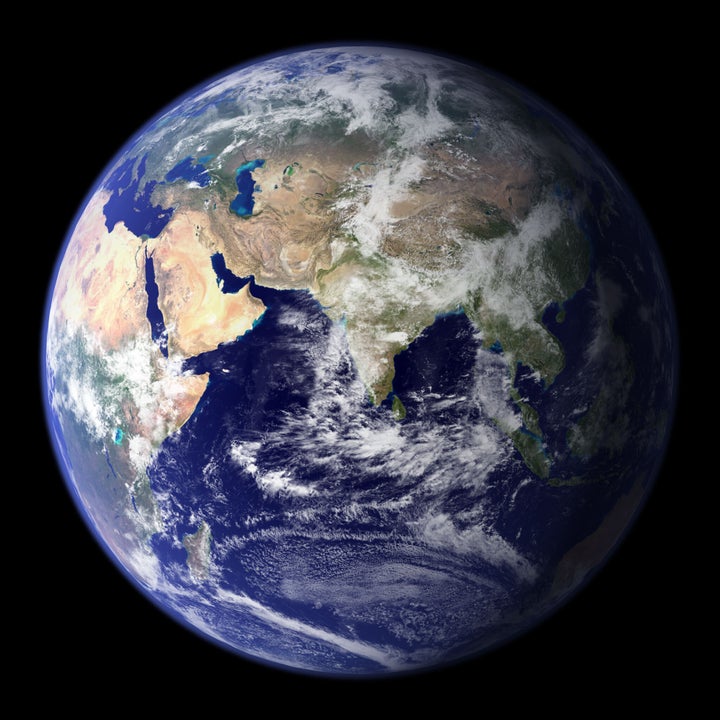 Election years have a way of polarizing opinions. American voters and elected officials are often divided on issues that ultimately decide the outcome of the elections. Even so, some issues indeed offer common ground. One such issue is our energy supply and the choices America must make. Fundamentally, our country must consider wholesale changes in the way it produces and consumes electricity.

The consensus is that we must have a long-term plan to create a cleaner, more sustainable energy portfolio. How that portfolio takes shape spawns opinions from all quarters.

There is broad agreement in an "all-of-the-above" approach to energy, harnessing the benefits of all sources of energy so that we are not reliant on any one source. We want reliable electricity when we need it and we want clean air. That's why all carbon-free sources of power are needed.

For many, this includes a strong argument for investing heavily in the development of renewable infrastructure. Some argue that the goal should be to use electricity generated solely from renewable sources. Wind, solar and other renewables will continue to expand, but alone they simply cannot produce the volumes of energy needed to meet America's growing demand. Moreover, the infrastructure doesn't exist to move electricity from remote renewable energy parks to where the electricity is needed.

Nuclear energy already accounts for nearly two-thirds of America's carbon-free electricity and is readily expandable. The unique combination of benefits for nuclear energy are compelling: it is the only electricity source that operates 24/7, has industry-leading reliability, is affordable with production costs cheaper than coal and natural gas, and does not produce air pollutants or greenhouse gases when producing power. Nuclear energy enabled the U.S. to avoid 613 million metric tons of carbon dioxide emissions in 2011. That's the equivalent of the carbon dioxide emissions of nearly all of the passenger cars in America.

Countries choosing to move away from nuclear energy ultimately have no choice but to replace it with increased reliance on fossil fuel energy sources. This is not a sustainable long term energy policy that will curb carbon emissions in this era of climate change concerns. Environmentalist Mark Lynas, in a recent Guardian column, wrote that "without nuclear, the battle against global warming is as good as lost. Even many greens now admit this in private moments." Members of Congress and state lawmakers have been more forthcoming in this recognition, including during the 2010 consideration of climate legislation in the Senate.

Expanding nuclear capacity is vital to increasing consumption of clean, domestically produced energy. It also means expanding affordable clean energy solutions and creating thousands of jobs as part of broader economic growth.

Though the capital investment in building a nuclear energy facility is high, the low price and staggering energy density of uranium make nuclear energy highly attractive over 60 years of plant operations. In fact, taking into account the cost of fuel and infrastructure development and other operational costs over the lifecycle of a reactor, nuclear energy is one of the cheapest electricity sources available.

As we prepare to meet our future energy challenges, nuclear energy technologies are evolving. The Department of Energy has played a pivotal role in advancing a public-private cost-sharing program that supports the development of smaller reactors. Because of their size, these reactors cost less to build and can be built more quickly to match the pace of electricity demand. They offer cost-efficient, low-carbon power to remote communities, as well as the ability to purify or desalinate water or generate heat that can be used for industrial processes.

Nuclear energy has support from the public and from policymakers on both sides of the aisle, including President Obama, Gov. Romney, and others at the federal and state levels. And for the first time in decades, the Nuclear Regulatory Commission (NRC) has approved construction and operation licenses that will allow America to maintain and expand nuclear generating capacity. Projects to grow nuclear energy are underway in Georgia, South Carolina and Tennessee. Another 10 permits for 16 reactors are under NRC review.

These new projects mean thousands of well-paying construction jobs, thousands more high-paying careers in the nuclear industry and billions of dollars in state and local economic impact. Every new large-scale reactor built requires up to 3,500 workers during the construction phase. Once the facility is operational, it employs 400-700 skilled workers in well-paying jobs offering salaries that average 36 percent higher than typical local salaries. On average, the economic impact of each nuclear energy facility is $430 million annually to surrounding communities. Suppliers of specialized components and other equipment for the U.S. and global market pump another $14 billion into our economy in all 50 states.

Nuclear energy offers a combination of economic and environmental advantages that make it a critical part of America's energy portfolio. Moving away from nuclear energy would be a significant setback in progress toward a sustainable energy future. Rather, America should invest in nuclear energy and be a leader in global nuclear energy trade so that we can continue to influence safety and reap the benefits for our economy.
Christine Todd Whitman is the former administrator of the Environmental Protection Agency and former New Jersey governor. Dr. Patrick Moore is a co-founder and former leader of Greenpeace. Together they co-chair the industry-funded Clean and Safe Energy Coalition, a national grassroots coalition that promotes the economic and environmental benefits of nuclear expansion as part of a sustainable clean energy portfolio
Popular in the Community