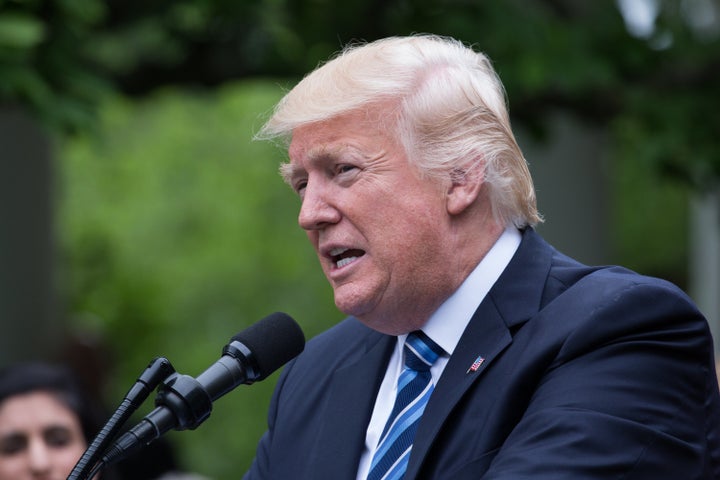 No analysis of the Trump Presidency's First 100 days would be complete without reviewing how his administration has handled the United States' most immediate existential threat – nuclear weapons. Mitigating the threat of nuclear weapons and their spread is integral to the safety and security of the United States. Unfortunately, much of President Trump's approach to nuclear weapons policy has been incoherent, ineffective, or ill-informed. 100 days into the Administration, President Trump and his advisers have already made critical errors on nuclear weapons policy.
Since President Trump took office, North Korea has tested ballistic missiles eight times. Thankfully, North Korea has yet to conduct its sixth nuclear test, but Pyongyang is clearly resolved in its pursuit of advanced nuclear capabilities. Time is not on the side of those who wish to constrain and dismantle North Korea's nuclear program.
Bluster and sanctions alone have not been effective in deterring North Korea's nuclear ambitions. Increased pressure must be associated with a larger diplomatic strategy. Use of a military option now is inadvisable, since any kinetic action against North Korea could be catastrophic for our allies South Korea and Japan, and the tens of thousands of U.S. troops stationed in both countries.
The bad news is that the Trump Administration is reviewing its Iran strategy and is reportedly considering abandoning the agreement. While more can and should be done to constrain Iran's efforts to destabilize the Middle East, President Trump should maintain, implement, and dutifully enforce the Iran Deal.
Our international negotiating partners have already stated they will not renegotiate the terms of the deal. Walking away now would allow Iran to play the victim in the eyes of the international community and reap the benefits of nuclear-related sanctions relief without suffering the constraints and inspections of the implemented agreement.
Setting aside the pre-inauguration calls for a nuclear arms race with Russia, President Trump has missed a golden opportunity to increase stability between the world's two largest nuclear arsenals. When Russian President Vladimir Putin asked about extending the New Strategic Arms Reduction Treaty (New START) , President Trump reportedly denounced the agreement and rejected the offer. The agreement, which is overwhelmingly supported by national security experts and U.S. military officials, places symmetrical limits on the number of nuclear weapons the U.S. and Russia may deploy and implements important verification measures that increase transparency and reduce the risk of a miscalculation.
Devaluing New START is a "nuclear mistake" that President Trump can and must reverse immediately.
Beyond policy, the Trump Administration has failed to properly staff its Administration to deal with nuclear threats. Numerous senior-level positions remain unfilled, creating weaknesses throughout the national security apparatus.
Neither the Trump Administration's skinny budget proposal nor Secretary of Energy Rick Perry have made any specific mention of support for nuclear nonproliferation programs. Failing to adequately emphasize and fund these critical programs will leave the United States and its allies vulnerable to nuclear material falling into enemy hands.
Overall, the Trump Administration has produced an incoherent strategy for managing the world's most dangerous threat. Failing to engage North Korea, abandoning the Iran nuclear agreement, destabilizing nuclear stability with Russia, and leaving key nonproliferation positions and budgets empty will all prove disastrous for global nuclear security. Let us hope that his Administration spends the next 100 days getting its nuclear policy act together.
Former Congressman John Tierney represented Massachusetts' sixth congressional district in the U.S. House of Representatives for 18 years. He currently serves as Executive Director of the Center for Arms Control and Non-Proliferation in Washington, D.C.
Popular in the Community