Shakespeare's plays express an affinity for expressive dress. In "The Taming of the Shrew," the caddish Petruchio withholds food, sleep and beautiful attire from his new bride as punishment for her forwardness, hoping to change her ways. In "Twelfth Night" and "The Merchant of Venice," women disguise themselves as men in order to achieve their goals.
If outfits are favorite motifs of the Bard, what should we make of a clothes-free production of one of his best-known plays, "The Tempest"? According to co-director Alice Mottola, who headed up such a production performed this week at Summit Rock in New York City's Central Park, nudity graces the play with themes of free expression and equality across cultures. This interpretation makes sense; the play, for those unfamiliar, is about an aristocratic crew caught in a storm that brings them to an island rich with magic and isolated inhabitants.
The production company describes the aesthetic choice on its site as such:
This Tempest focuses on the contrast between the harsh restrictions of "civilization" -- where political maneuvering costs thrones and lives -- and the Edenic, magic-suffused tropical island on which the sorcerer Prospero and his daughter Miranda have lived in exile for twelve years. The contrast will be dramatized not only through performance and staging but also through inventive and integral use of costuming, with the harrowed, conspiring shipwreck victims initially forced to navigate the play's island setting in constricting outfits suggestive of European aristocracy.
The play's "selective use of nudity to dramatize 'The Tempest''s central themes of alienation and reconciliation," the company continues, "builds on a long tradition of free expression in theatrical productions held in outdoor settings."
Modern takes on Shakespeare's plays aren't uncommon. His stories are often adapted into contemporary novelizations, the most recent slate published by Hogarth, including a forthcoming rewrite of "The Tempest" by Margaret Atwood, confronting the threats posed by global warming.
Another recent political take on The Bard involved an all-women production of "The Taming of the Shrew," one of the playwright's "problem plays," for its arguably oppressive themes. The director, Rebecca Patterson, told The Huffington Post, "I don't think [casting women] changes the meaning. What it does is liberate the play from simplistic gender politics into its deeper universal humanity."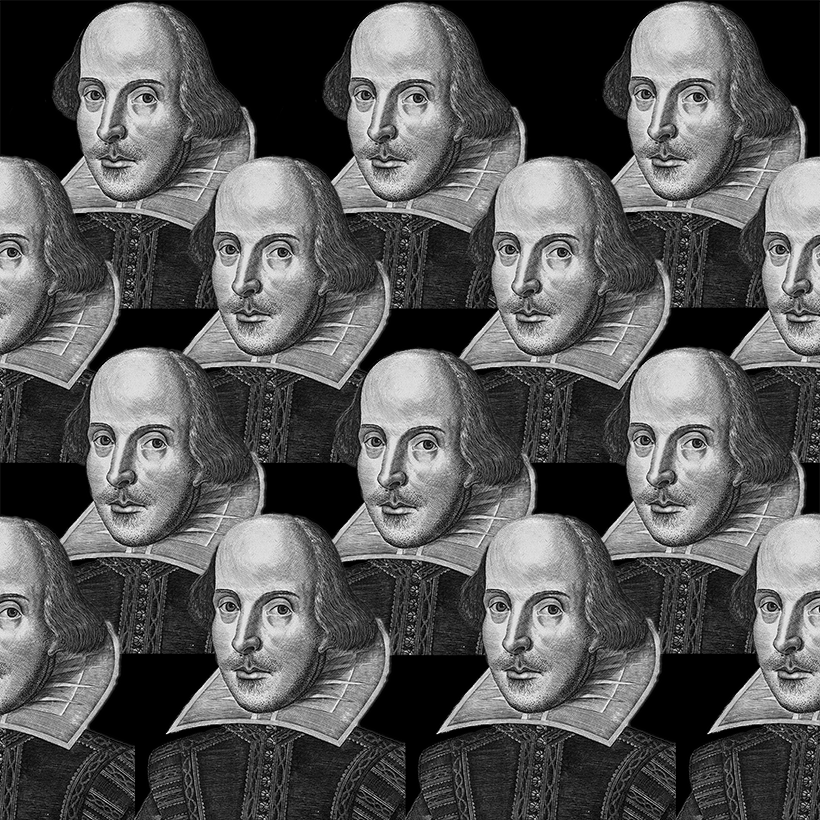 Calling all HuffPost superfans!
Sign up for membership to become a founding member and help shape HuffPost's next chapter
BEFORE YOU GO
PHOTO GALLERY
Shakespeare Posters