The concept of "nude" has long referred only to pale tones when it comes to cosmetics and clothing. Thanks to efforts by both small and large brands, the term has started to become more inclusive of what's nude for everyone.
But the desire for diverse options when it comes to skin tones is not limited to shoes, outwear and makeup: There's a need for nude underneath, too.
Enter Naja, a lingerie brand from creative director Catalina Girald and actress Gina Rodriguez. Thanks to a new range of nude underwear modeled by 10 diverse women, the company has turned the "typical nude" on its head.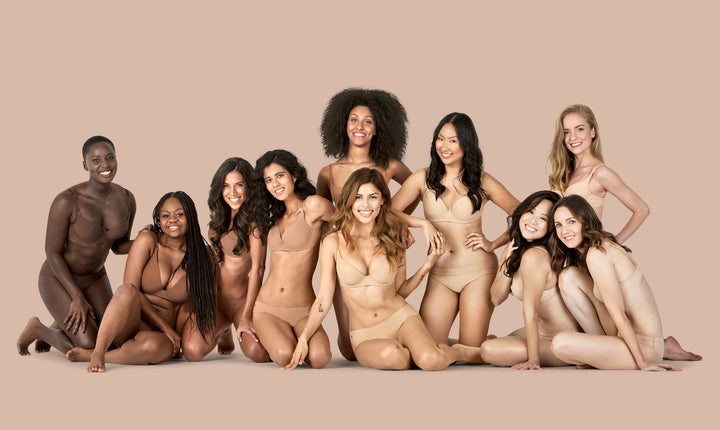 The brand's "Nude for All" collection, which launched Monday, boasts an impressive seven shades options, from pale to dark, in different styles of bras and underwear. For shoppers unsure which tone is closest to their own, the site provides corresponding makeup shades from MAC, Nars, Bobbi Brown and L'Oreal so shoppers can compare.
What's more, the models fronting the ads are 10 women mostly sourced from social channels. The Nude #1 shade is worn by a Venezuelan ballerina from San Francisco and Nude #2 is modeled by a software engineer. Girald told The Huffington Post she picked women with powerful jobs and voices in their community to further push the line's message of diversity.
"To have a woman who is one of those positions thats traditionally seen as male, it was a great addition to telling our story," she said.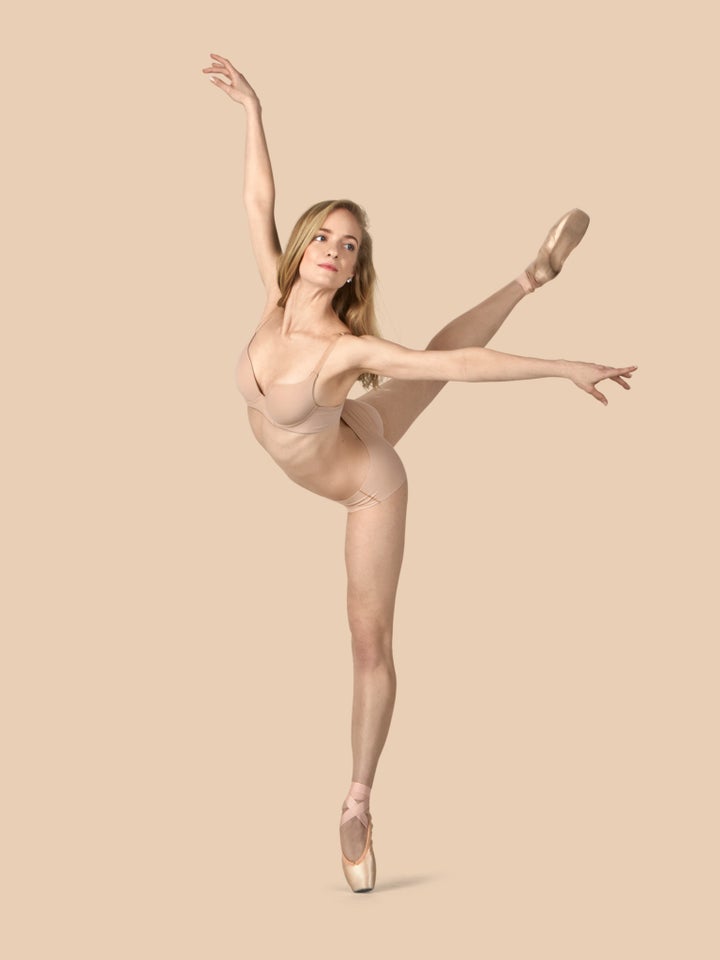 Girald, who told The Huffington Post she's been interested in launching a range of nudes since even before founding Naja, was inspired by watching one of U.S. Olympic gymnast Gabby Douglas' routines.
"I noticed she was wearing a wrap on her ankle and it was that nude color we're used to. It just stood out," she said. "It has been relatively recent that we've seen black women in gymnastics, so I looked at it and it automatically struck me. I had never thought about that before."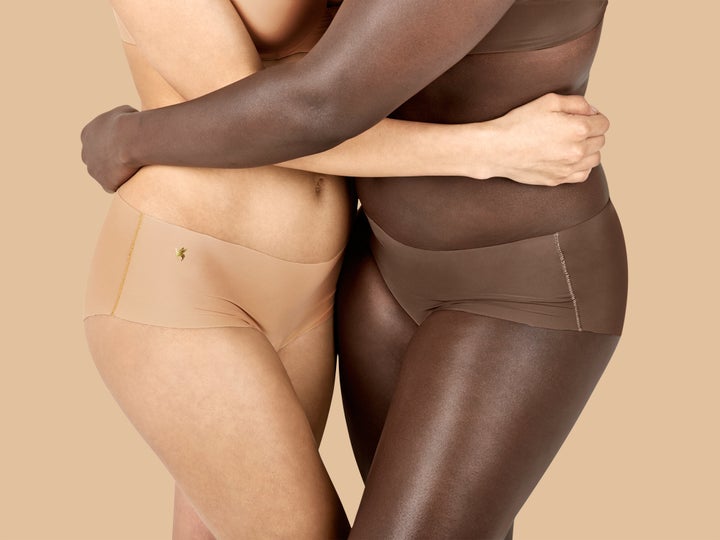 That awareness followed Girald through the launch of Naja in 2014. Once they had the funds to expand nude options, the brand started with 23 color options for underwear, bringing in different people try them on.
"Over and over I would hear [from women trying on the underwear samples] how cool it was to see lingerie in their skin tone," she said. "That's how I knew this would be a really powerful project."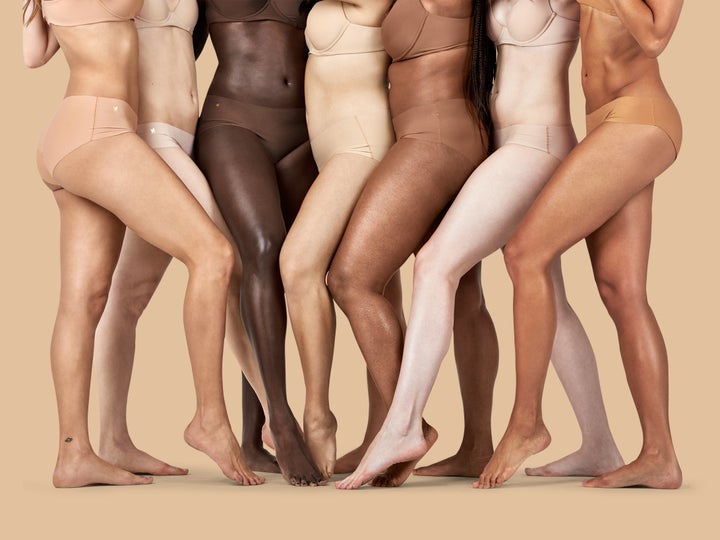 But Naja's goal isn't just to provide new options. It's to tell the story of these women, and other women who shop the brand, too. As part of the campaign, Naja took over a subway stop in Brooklyn, NY, with advertising images and prompts for passengers to take a selfie with their shade of nude. Those selfies were then plastered along columns on the subway platform.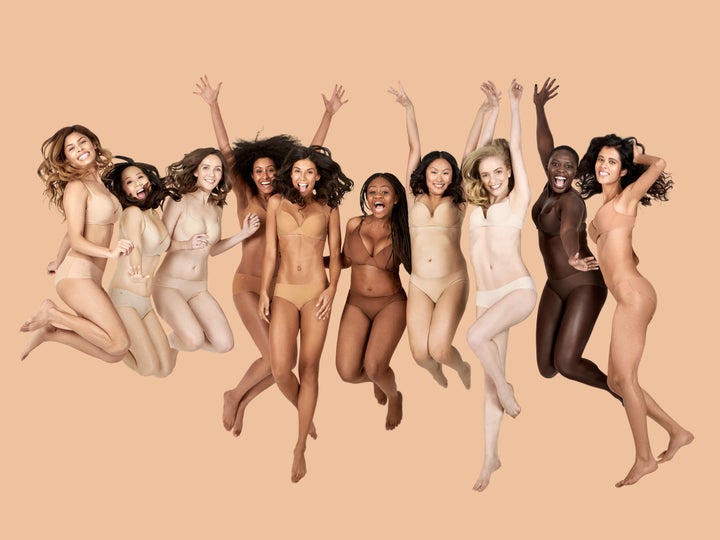 The brand's decision to use women who don't typically work as models had an impact on those involved. Christine Minji Chang, second from left above, who works as both an actress and the executive director of a non-profit promoting diverse Asian-American artists, told HuffPost that while she has not personally struggled with finding nudes for her skin tone, starring in the ads taught her a thing or two about finding her own confidence.
"In the process of my work, I've come to understand the impact of damaging marketing and cultural norms, and how it has played a part in my journey as a woman, a person of color, a leader, an artist and just a human being," she said. "Being part of this campaign was pretty much the scariest thing I could've imagined for myself, getting down to my skivvies in public and doing it with confidence I'm still building up."
Rodriguez, who joined the brand in 2015 but has long advocated for diversity -- whether of body, ethnicity or otherwise -- said getting people like Minji Chang involved helps push inclusion forward.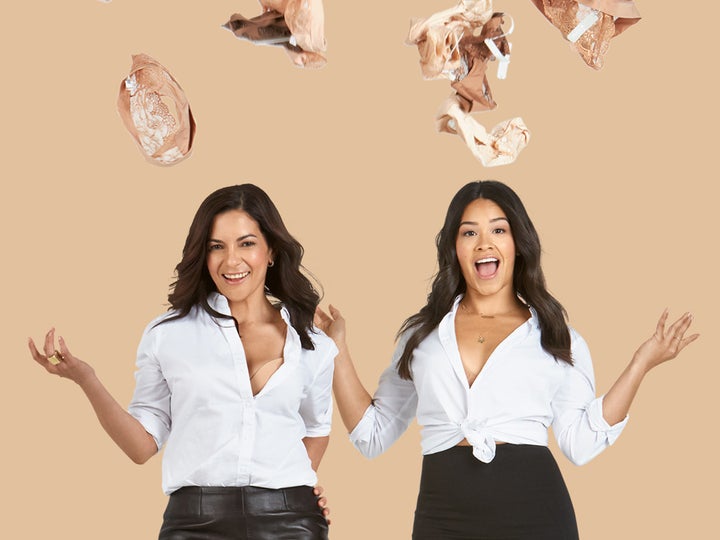 "There is nothing more encouraging than seeing the outpouring of love and necessity for inclusion. Not just in the industry, not just in our schools or workplace, but in our own journey of acceptance. To be seen, to be included, to be represented, to be uplifted, that is what this line is all about. Now we all get to go nude," she said.
Cheers to Naja for changing the way the world thinks about nude, one pair of underwear at a time. Check out more images from the campaign below.
Related
Before You Go

Naja Nude For All Collection