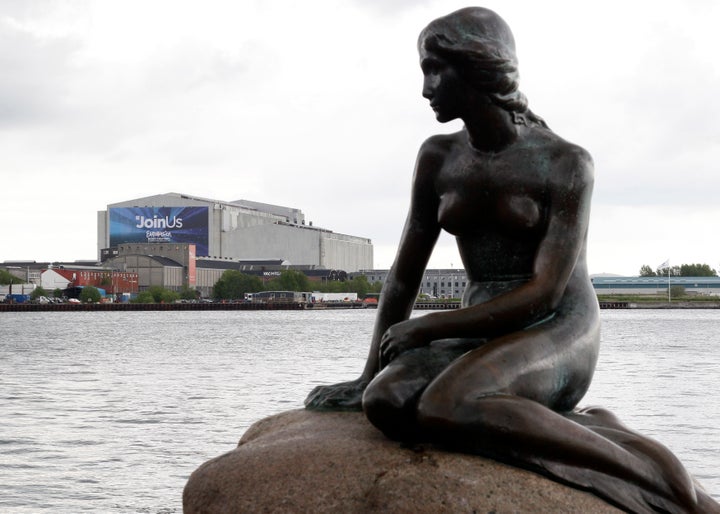 Despite being Denmark's most photographed statue, taking this little mermaid's photo isn't always a snap.
That's something one Danish politician recently learned after she says Facebook barred her from posting a photo of Copenhagen's iconic 102-year-old waterside statue because of the social media site's nudity rules.
Then, once it was finally approved, social democrat MP Mette Gjerskov claims a copyright held by the late artist's family prevented her from publishing an image of the statue on her blog.
Gjerskov said her eye-opening struggle began when her photo upload to Facebook was rejected. She said their "national treasure" was described as having "too much bare skin or sexual undertones," local news site Ekstra Bladet reports.
Facebook's community standards policies prohibit many instances of nudity out of respect for some audiences' sensitivity, according to their website.
They do, however, allow photos of "paintings, sculptures, and other art that depicts nude figures." They also allow photos of women breastfeeding and post-mastectomy scarring.
According to Gjerskov, contrary to the statue's nudity being an exception according to these rules, her photo was rejected.
That decision was later reversed, she wrote on her Facebook wall, though her photo was still removed from her blog on Danish public news station TV2 because of yet another red flag: it being a potential copyright violation.
"It turns out that you can't take photos [of the artwork] ... without generous payment to the artist's heirs. It's the law -- which Parliament adopted," Gjerskov wrote.
According to local reports, when the statue celebrated its 100th anniversary in 2013, local media opted to describe the statue rather than show its picture because of this very copyright.
The Local reported that the family of the artwork's sculptor, Edvard Eriksen, will send Danish media outlets a large bill if they use a photo of his statue.
"Rather than illustrate the photo with a beautiful picture of the sculpture -- thousands of which can be found all over the Internet -- we chose a photo in which the famous landmark was surrounded by tourists and thus not the main focus of the image," the outlet explained.
Despite the risks and limitations, the statue is snapped more than 5 million times each year, according to the city's tourism bureau, which considers the statue – based on the Hans Christian Andersen fairytale -- a city icon.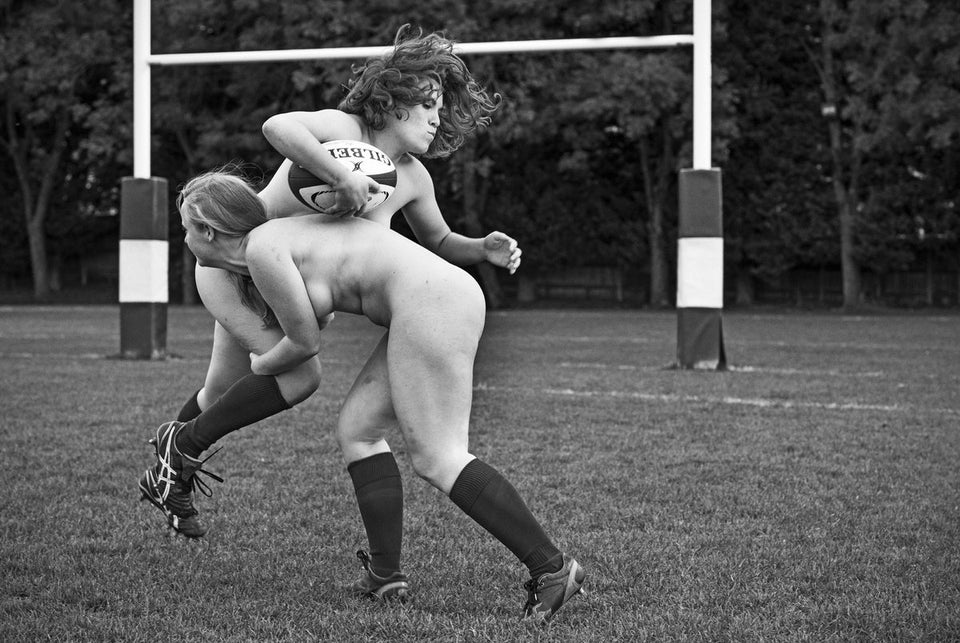 Oxford Women's Rugby Squad Stages Nude Calendar To Fight Eating Disorders
Popular in the Community