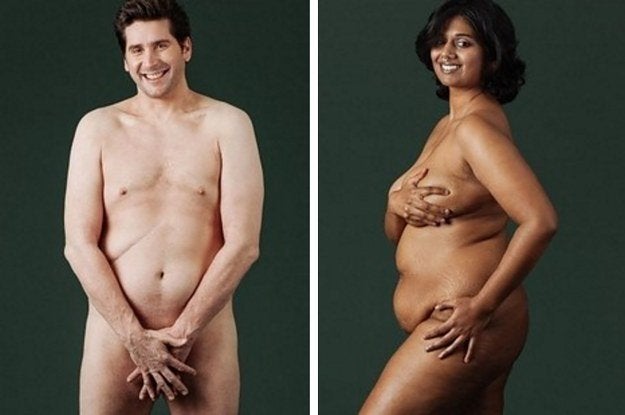 What if the cliché "new year, new you" was less about changing your body and more about accepting it?
It's a message that Now Toronto, an alternative weekly in Toronto, Canada, has been trying to spread with its "Love Your Body" issue. The annual issue, which is currently in its third year, features nude photos of local Torontonians who shed their clothes to show that the best New Year's resolution is to love who you are at this very moment.
It's also the magazine's first issue of each new year.
"We felt that the first week of January is so oversaturated with messages about how dieting is the key to happiness," Tanja Tiziana, the photographer who snapped the issue's gorgeous shots, told The Huffington Post. "Everyone is suddenly on this social pressure to lose weight or change themselves in order to be 'better.' But most people fail because these resolutions aren't founded in love or acceptance of their life, body, age and personal challenges. We're just pushed to compare ourselves to some airbrushed model in a magazine."
The idea of this issue, Tiziana explained, is that change and growth are both good things, but they need to "come from a place of love for ourselves and each other in order to last and be fulfilling."
Michelle Da Silva, an online news writer for the magazine, also thinks the issue is about how beauty and strength come in all shapes and sizes.
"All bodies deserve to be celebrated," she told HuffPost. "I want people to see that our bodies tell stories about our past, but also, who we are isn't limited to the skin we're in."
Each year Now Toronto puts out a call for volunteers who would be interested in posing nude and talking about their relationship with their body. Then the magazine's editorial staff tries to come up with a diverse group of people with different things to share.
Tiziana told HuffPost that this year's group left her with a "renewed sense of gratitude" after working with each one. Here are this year's models: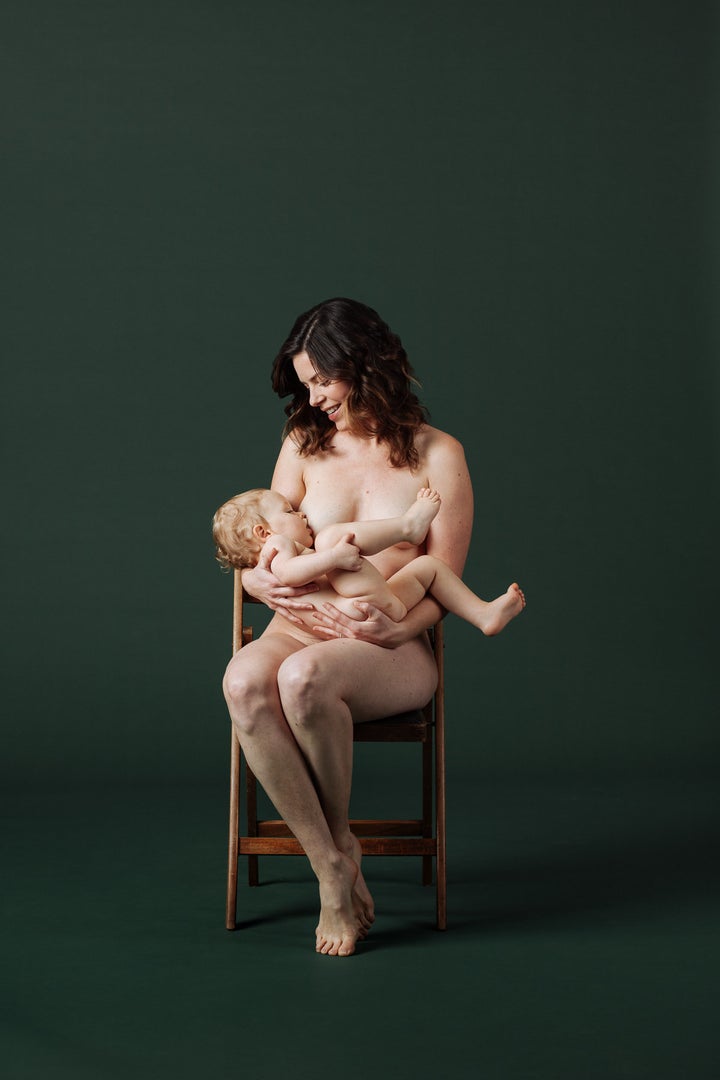 Hawkins, a mother and voice-over actor, used her photo shoot to explore how pregnancy changed her body and how she views that change.
"My body is completely different. I don't have time to work out or shave my legs. I don't really have time to take care of myself, but I think I'm like 90 percent of women who had babies in the last couple of years. I now have cellulite, a stretchy belly and lopsided breasts from breastfeeding, but I'm proud of it in a strange way."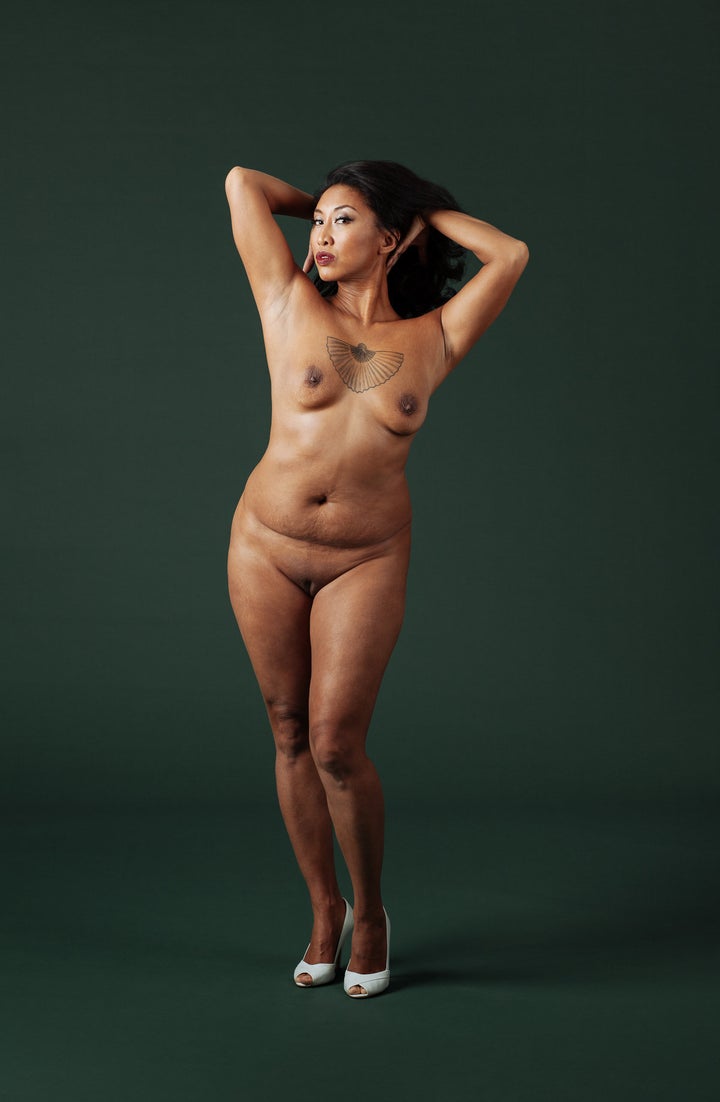 Hernandez, an author, was diagnosed with two chronic illnesses last year. She used her photo shoot to speak about learning to love and listen to her body.
"During the height of my sickness, I would write love letters to my body and post them up. Like, 'Dear Body. My beautiful Body. I am so sorry that I starved you. I'm so sorry that I made you work when you didn't want to work. I'm sorry that I pushed you hard when I shouldn't have. I should have just listened to you. And I'm listening to you now.'"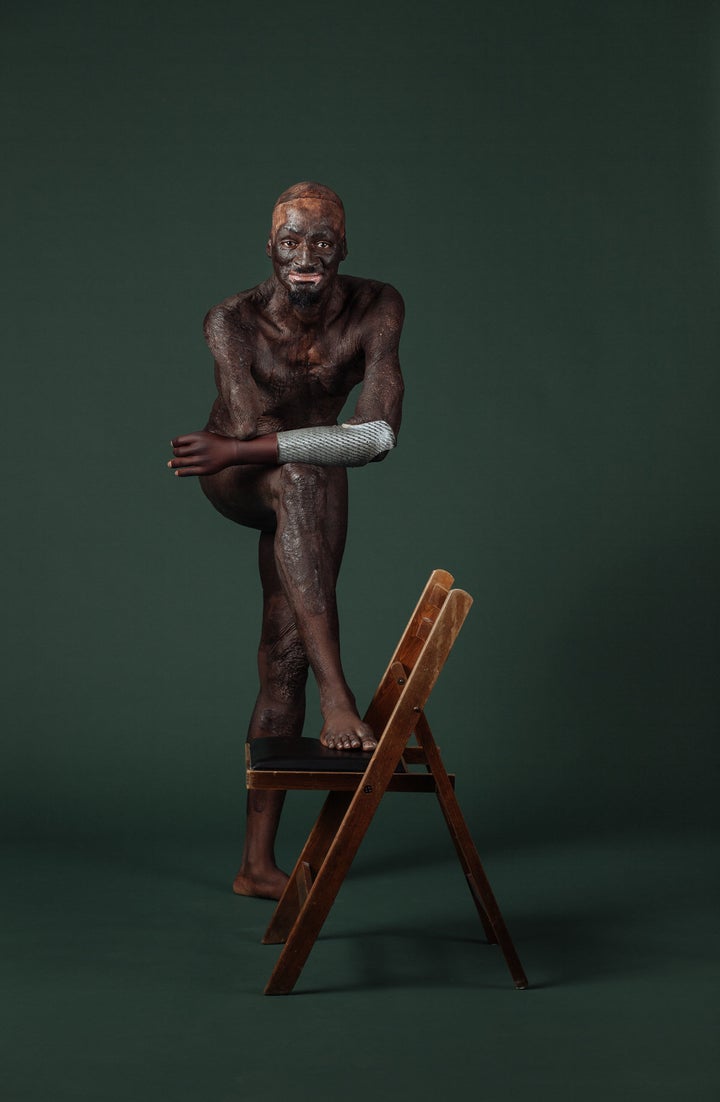 Amponsah, an actor, social worker and student at Ryerson University, was severely burned in a fire four years ago. At first, he had some reservations about jumping back into acting after the incident, but decided to chuck his fears in order to do what he loves.
"I couldn't see myself going back to acting because I didn't feel I had a place there," he told the magazine. "You don't see a lot of people who look like me on the stage or on the screen, and sometimes you need those kinds of role models — to see yourself, to feel like you can be a part of it."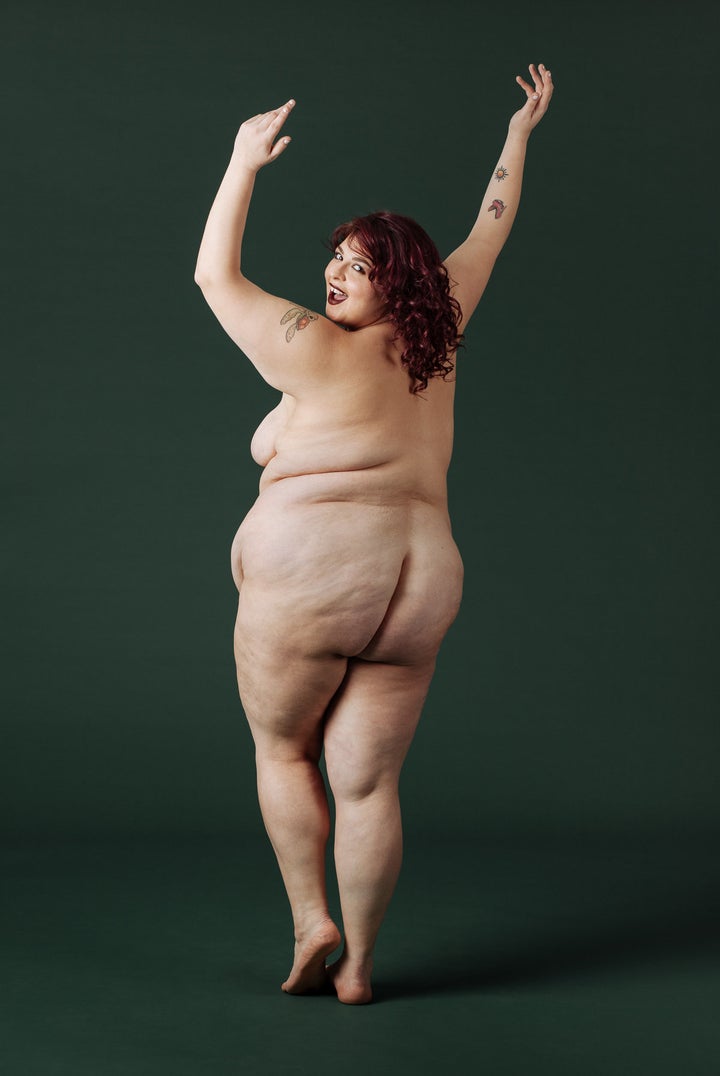 Mazzei, a body activist and model, spoke to the magazine about how the body-positivity community on Instagram has changed her life.
"I never see people like me in the media, and I know that if I had seen models who looked like me growing up, it may have been a bit easier to accept myself. I felt like it wasn't fair for me to love myself and not help other people, because I know what it feels like to wake up everyday and not feel okay."
"There are still so many people out there who believe they don't deserve to love themselves unless they look a certain way. I want to keep fighting for them and keep spreading the message of self-love."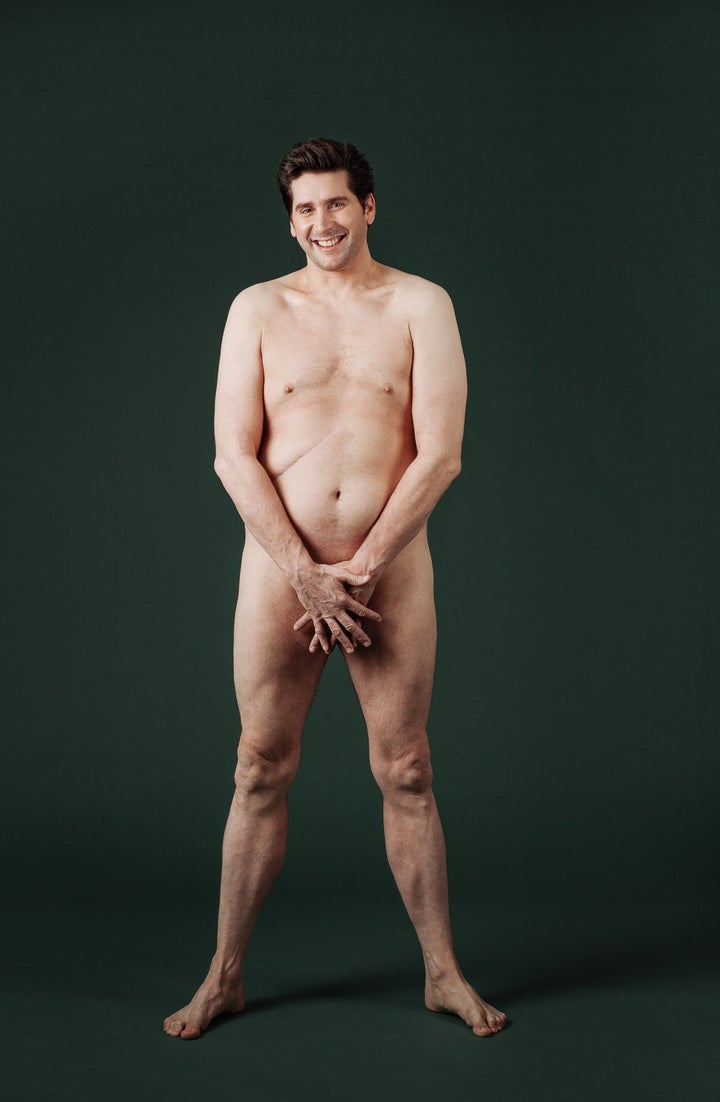 Hallett, an improviser and writer, was diagnosed with kidney cancer a year ago. He received a large scar from the center of his rib cage to his right thigh due to surgery. He talked to the magazine about how facing death has allowed him to not sweat the small stuff.
"I yield to the stuff I have no control over. As I get older, I give less of a shit about what people think. That includes what I look like. My body is my body, and I'm cool with that."
Justice, an activist, yoga teacher, coordinator and performer with feminist porn company Spit, used the photo shoot to expose what she sees as her true self.
"When I've done other things where I've been nude, it's more about performance ― performing sexuality, looking desirable ― or I've been shown alongside other people. Here, I wanted to hold myself accountable to the work I've done, taking a step toward embracing my body, sharing my story, holding myself up in a really vulnerable way."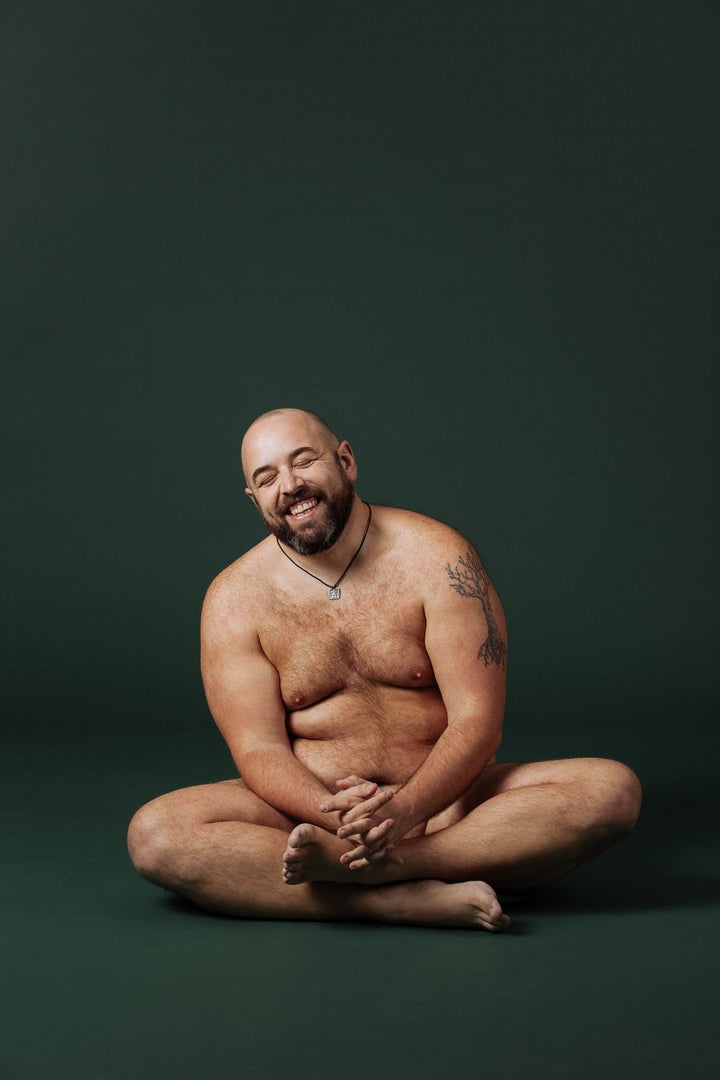 Lancaric, a voice-over artist, talked to the magazine about how visiting and frequenting nude beaches made him more confident about his body and work.
"There have been times when my voice-over work has had me sitting in a closet recording audiobooks of erotic novels, and I didn't feel comfortable taking on those jobs until after my experiences with nude beaches and naturism," he said. "It definitely connected to feeling confident enough to sit in a closet and read lurid passages about various body parts without laughing or giggling. Those books would have taken forever to record if that happened."
Mojica, an actor, playwright and artistic director at the Chocolate Woman Collective, is also of Kuna and Rappahannock descent. The 68-year-old decided to tie her photo shoot experience into her culture and anger over Standing Rock.
"This shoot allowed me to take a big gulp and ask, 'Where is the celebration? Where is the reclamation?' I thought about the women who were dancing and singing and praying in the face of volleys of tear gas," she told the magazine.
"So, for the shoot, I made it sacred to honor those women who are standing with their arms up. I thought, 'I am going to sing and dance and pray.'"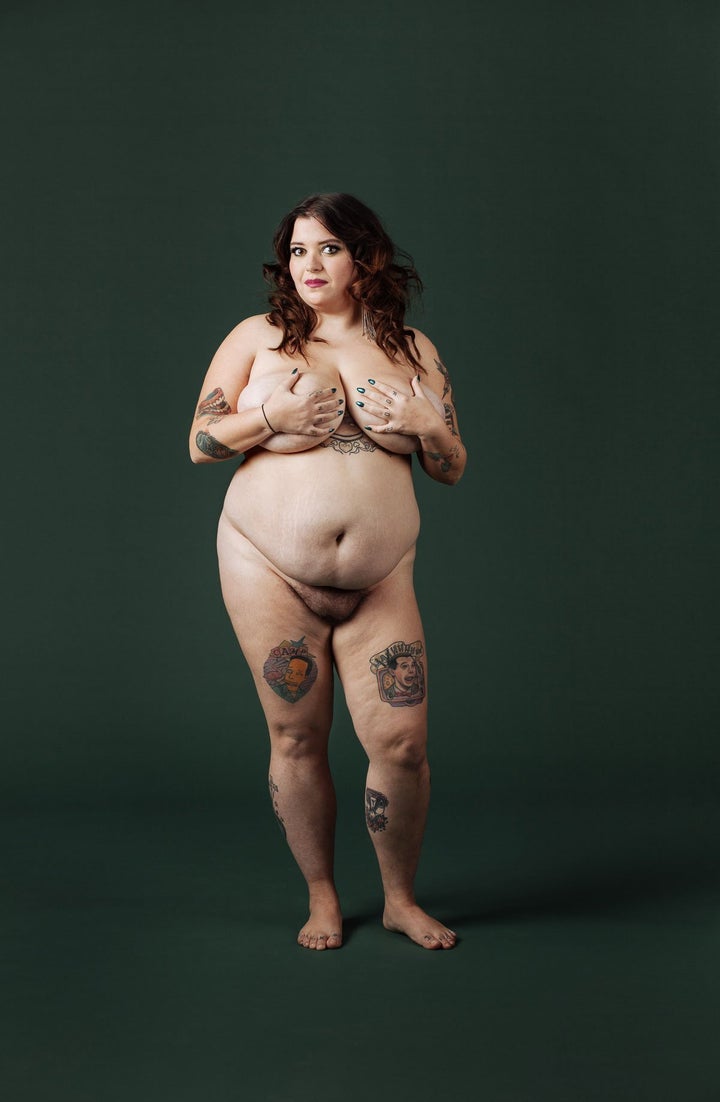 Christensen, a female wrestler, talks about how her body gives her all kinds of strength.
"When I'm wrestling, that's a good [self-esteem] day. I look the least conventionally attractive when I wrestle, but I'm like, 'This fits. I'm dressed like a cartoon character and nobody can say anything about it,'" she said. "I found out about the League of Lady Wrestlers and was asked to join, and somehow I've become one of the draws. I decided to be the big, fat monster character. Making people boo you is weirdly powerful, and almost more gratifying than trying to get them to like you."
"I was training in Texas and went to pick up this guy for a power slam. He was like, 'You're throwing me effortlessly!' A dude might be twice my size and ripped, but I can knock him down because of my build. I'm short and have a low center of gravity and I'm really hard to move."
To see all the models, check out Now Toronto's full story here.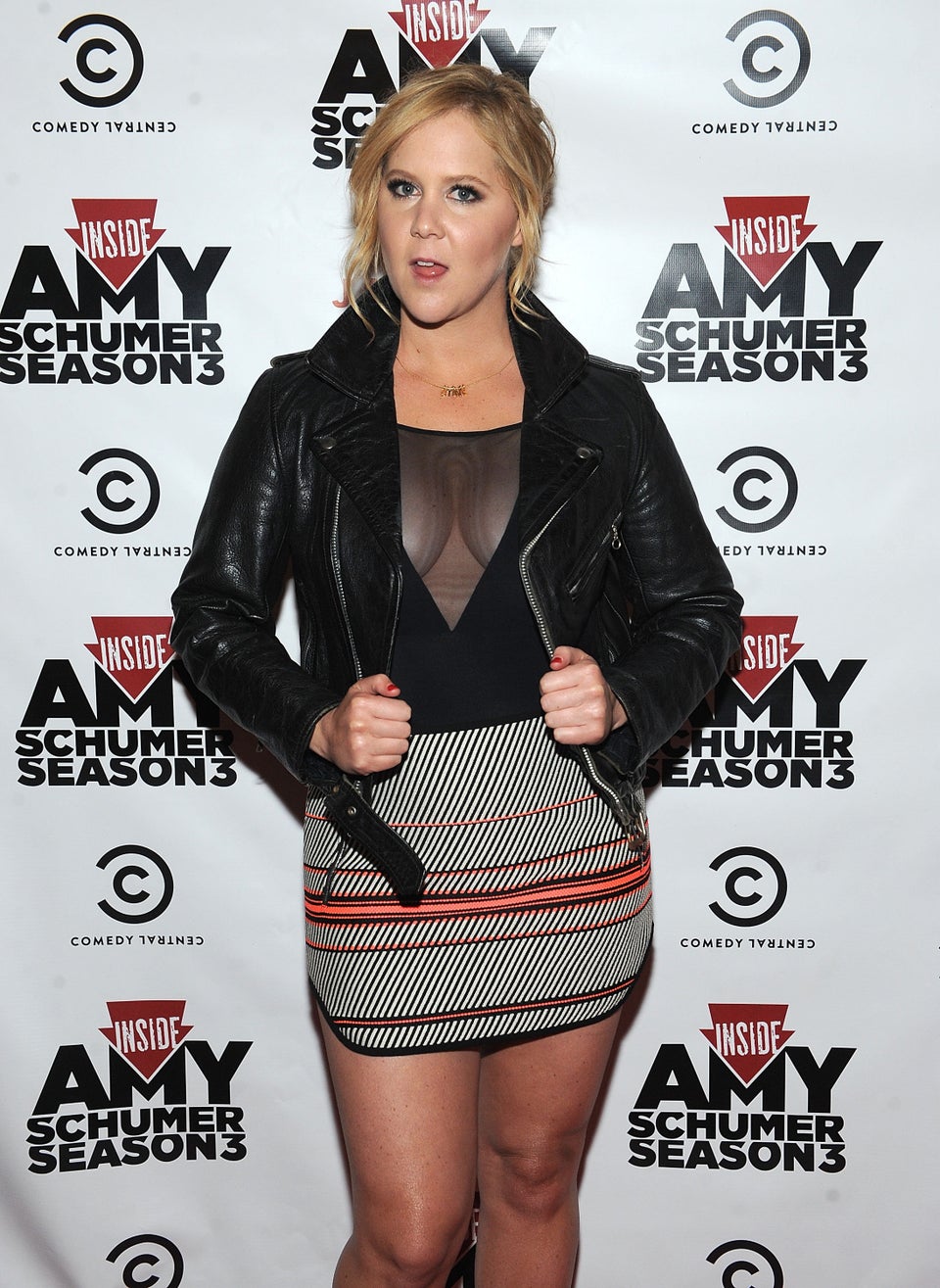 Meet Our Body Image Heroes
Popular in the Community