We here at HuffPost Style like to think of neutral-colored sandals as the LBD of warm weather footwear. Lucky for you, we've rounded up the best of what's on the market right now. You're welcome.
No matter what the occasion, these simple, sleek and uncomplicated accessories work effortlessly with any ensemble. It's almost magical how a pair of flesh-toned slides looks just as chic with jeans and a t-shirt as it does with a work-ready shift dress. And they won't compete with vibrant colors or prints -- completely taking the stress out of trying to figure out which shoes will go with that bold gingham dress you've been dying to rock.
Last but certainly not least, whether you opt for flats or heels, neutral shoes give the illusion of longer legs. Gotta love that!
We've rounded up six pairs of flat nude sandals and six pairs of heeled styles that will definitely serve you well this season.
NOTE: Since all nudes are not created equal, we've also made sure to give a good range of shades. Also, both Christian Louboutin and TKEES have collections dedicated to offering shoes that will match up with a wider array of skin tones.
NEUTRAL SANDAL INSPIRATION FROM THE RUNWAY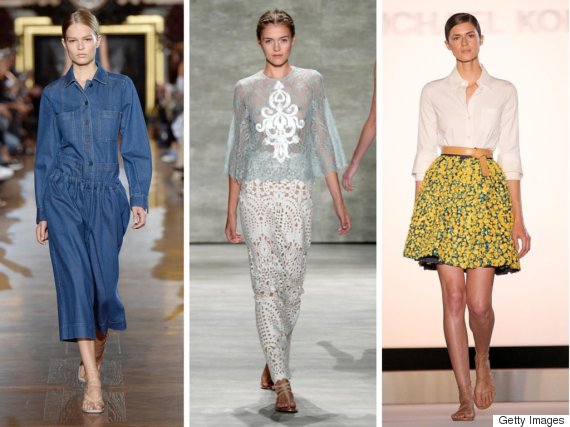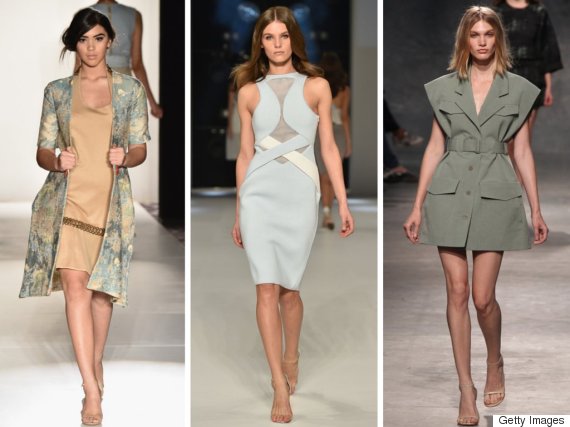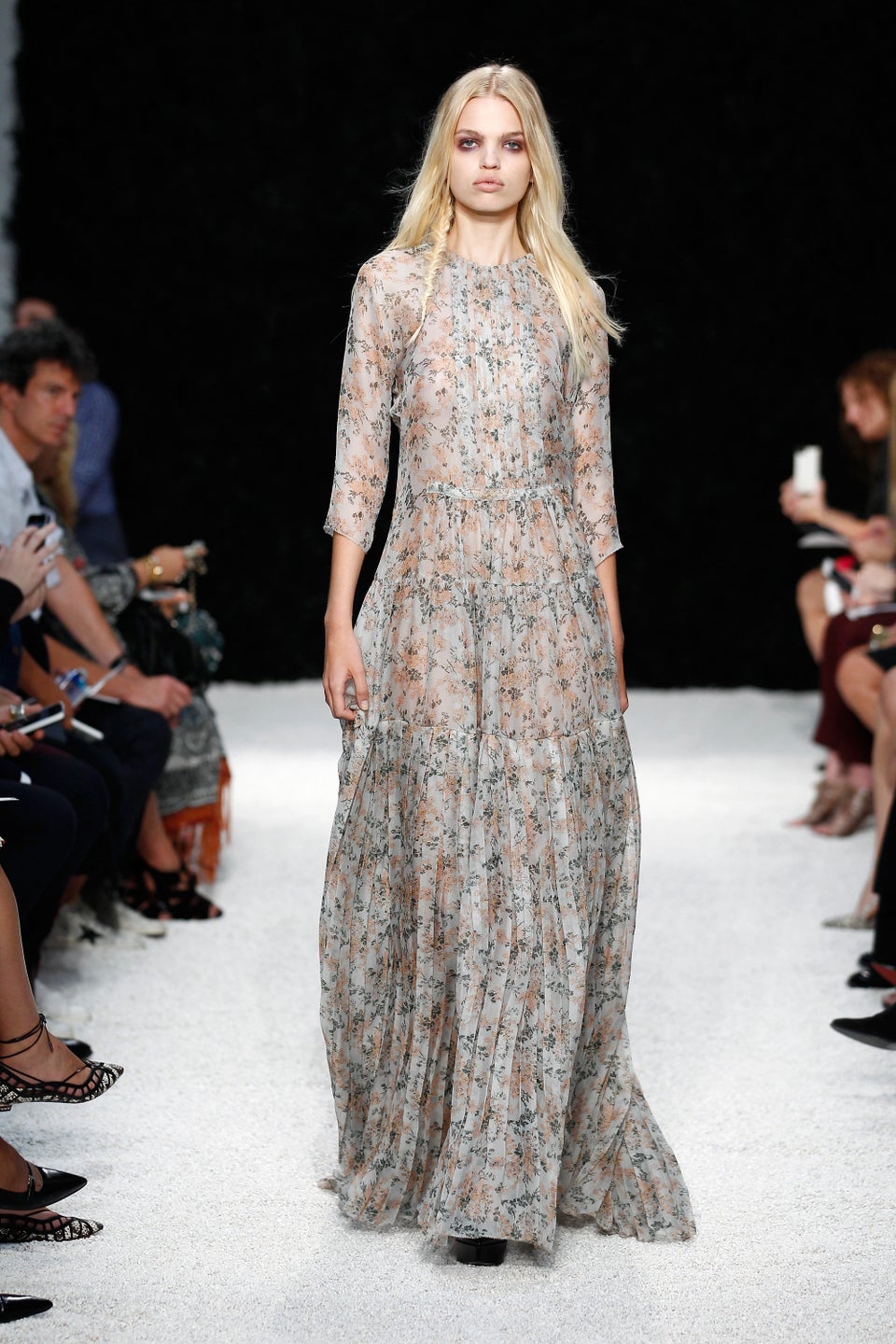 Spring 2015 Fashion Trends