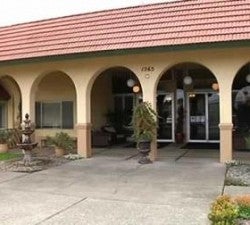 California's largest nursing home operator must rehire and provide back pay to five employees it illegally fired at one of its Marin County facilities just two days before a 2015 vote to unionize.
Judge Amita Baman Tracy ruled last week that the Novato Healthcare Center violated federal labor law when it "discriminatorily suspended and discharged" the five workers, four of whom were active supporters of joining the National Union of Healthcare Workers (NUHW).
In her 31-page ruling, Tracy, a National Labor Relations Board judge, found that two nursing home administrators did not give credible testimony and that management "failed to produce any evidence" supporting their claim about the accused workers. Tracy also found it "troubling" that the facility administrator discussed the allegations with a consultant Brius hired to defeat the unionization drive. Despite the firings, workers at the Novato home did vote to join the union in October of 2015.
"This ruling is a victory for workers who put their heart and soul into caring for frail seniors even as they face cruel and retaliatory treatment by employers who put profit above the well-being of patients," NUHW President Sal Rosselli said. "It's time for Brius to finally honor its employees' hard work and dedication with a contract that provides safe staffing and a living wage."
Brius CEO Shlomo Rechnitz was labeled "a serial violator" of nursing home rules in 2014 by then-state Attorney General Kamala Harris. Citing Brius' poor patient-care track record, Harris filed a motion to block the company from taking control of 19 nursing homes. Last year, the California Department of Public Health blocked Brius from permanently operating five additional homes, noting that it had amassed 386 patient care violations over a three-year period.
Most of Brius' approximately 80 nursing homes are not unionized, and Brius management made clear they didn't want Novato workers joining NUHW, which also represents caregivers at a Brius facility in San Rafael. Managers handed out anti-union fliers and forced workers into captive meetings with paid anti-union consultants. In one case, a manager illegally interrogated a worker about his union leanings, the judge found.
Management escalated its anti-union campaign shortly before the scheduled vote when it accused five workers of simultaneously sleeping on the job during their overnight shift — and quickly fired them. NUHW filed an Unfair Labor Practice complaint arguing that the firings were an illegal attempt to intimidate workers from voting in favor of joining the union.
In ruling for NUHW, Tracy noted that management had presented no evidence to verify their claim and that no prior accusation of sleeping on the job at the facility had resulted in any form of punishment.
Moreover, she found that that facility administrator Darron Treude and Susan Gilman, a manager, who claimed to see the workers sleeping, did not give credible testimony. Terude "testified nervously, evasively, and provided vague and contradictory answers," Tracy wrote. "Gilman's testimony simply appeared implausible."
"It feels so good to know that we won, and that Brius will pay a big price for trying to ruin our careers and reputations just because we supported the union," said Angel Sebelino, a former Novato employee. "I'm grateful that NUHW fought so hard for us and sent a message to Brius that they can't get away with trying to silence their workers."
Tracy ordered Brius to do the following:
1) Offer employment to all five employees it had wrongly terminated.
2) Compensate them for pay they would have received had the not been fired in 2015.
3) Remove any reference of the incident from the workers' discipline files.
4) Post a notice inside the Novato facility declaring that the National Labor Relations Board has found that "we violated federal law" and will not "restrain, or coerce you in the exercise of your rights under … the National Labor Relations Act."
Popular in the Community