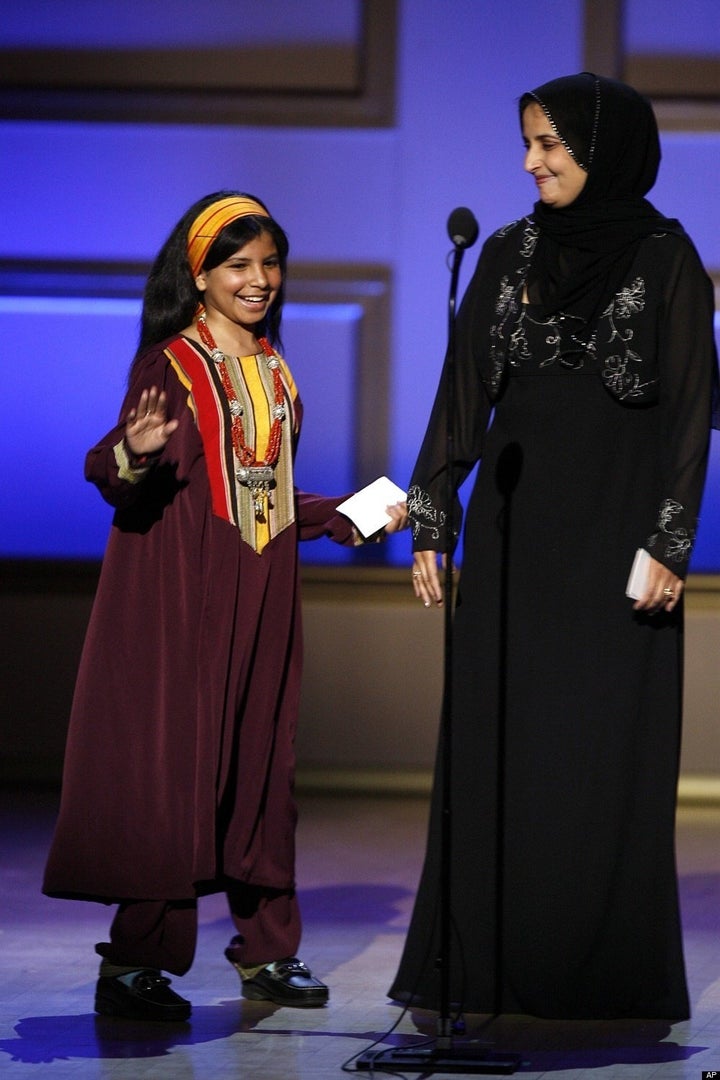 Nujood Ali is a 12-year-old girl from Yemen. She lived with her parents and went to school and lived, by most reasonable accounts, a normal life. There are a few things about Nujood Ali, though, that make her a bit different from most children her age. First of all, she's a published author. Secondly, she's divorced.
At the age of 10, Nujood's parents introduced her to a deliveryman in his 30s, and informed her that this was to be her husband. She had to leave school and cried all through her weekend.
As Nicholas Kristof wrote in yesterday's New York Times, Nujood has become a heroine for women's rights in Yemen, sneaking away from her home one day to a courthouse and requesting a divorce.
Nujood's father asked the husband not to touch her until a year after she had had her first menstrual period. But as soon as they were married, she writes, her husband forced himself on her.

He soon began to beat her as well, the memoir says, and her new mother-in-law offered no sympathy. "Hit her even harder," the mother-in-law would tell her son.
These stories and more are told in Nujood Ali's new autobiography, "I Am Nujood, Age 10 and Divorced," written with Delphine Minoui. She's now 12 and has been honored around the world for her courage. She's back in school and living with her family. The money she receives from book royalties don't hurt much either.
Monday, March 8, is International Women's Day, where women like Nujood will be celebrated for advancing the cause of female independence and prosperity.
Related
Popular in the Community