USDA data released this week shows that the number of Americans receiving food aid from the Supplemental Nutrional Assistance Program (SNAP) hit another all-time high in August. 45.8 million people -- almost 15% of the country -- were enrolled in the program, which replaced Food Stamps in 2008. This is only a slight increase from July, when 45.3 million Americans were receiving SNAP help -- but a massive 31% jump since June 2009, when the National Bureau of Economic Research declared the most recent recession over.
In total, the USDA spent $6.1 billion on SNAP benefits in August 2011, up 8% from the year before.
But the most recent numbers also highlight the persistence of America's economic doldrums, and their impact on food security in the country. The issue has been increasingly the subject of subject attention in recent months, with groups from Sesame Street to the US Congress using their influence to boost awareness. And the Huffington Post's own Paul Needham put a human face on the issue with his tireless coverage of food banks throughout the country.
To get an idea of the magnitude of American's skyrocketing SNAP usage, here's a chart illustrating the USDA's data going back to 2007: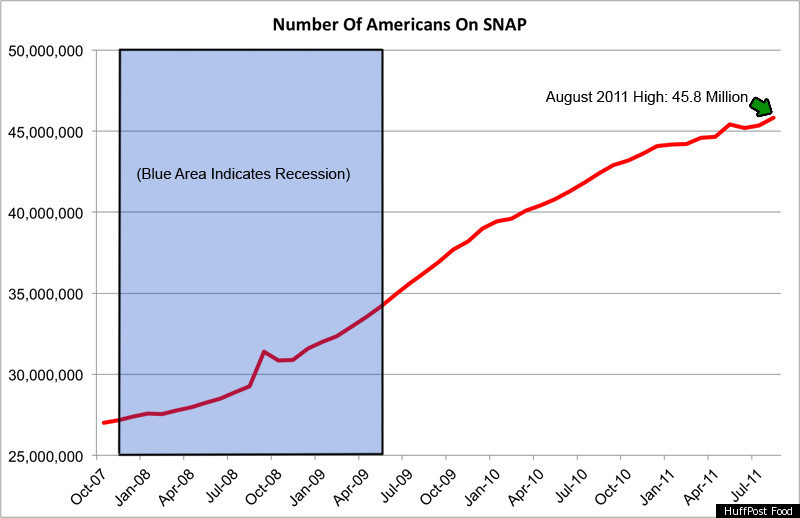 Related
Popular in the Community