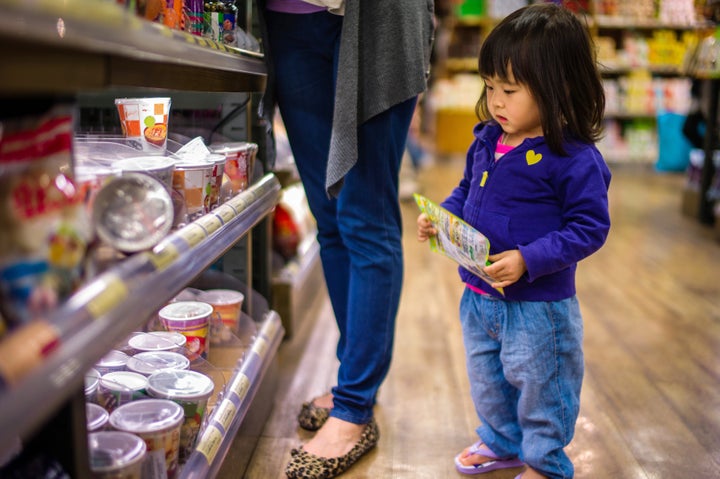 The issue is far from over, but a new report found that hunger in America has at least dropped below pre-recession levels.
A recent Gallup survey conducted by the Food Research and Action Center concluded that 15.8 percent of U.S. families struggled in the first half of this year to afford food. That figure had surged after the recession hit, but has now declined to the point that it's even lower than it was in the first few months of 2008.
That year -- which was the first that Gallup started collected such data -- the rate was 16.7 percent.
FRAC attributes the improvement to the economic recovery and the fact that more households in need are participating in the Supplemental Nutrition Assistance Program, formerly known as food stamps.
A number of states have seen significant drops in just the last year alone, thanks to safety net programs and doubling down on existing resources.
There, food banks play a critical role in the lives of families who don't qualify for SNAP and other government benefits.
Shawanna Vaughn, for example, is a single mother of two earning $21,000 a year in her administrative role at a nonprofit at the Bronx, but doesn't qualify as living in poverty, she told The Huffington Post in November.
While she's able to make her income cover most of her basic needs, Vaughn's young daughter has a respiratory condition, which requires medication and treatments that stretch Vaughn's wallet.
Before turning to the Food Bank For New York City in Harlem, Vaughn stocked up on unhealthy fast food meals because that was all she could afford. But once she found the supportive food bank environment, which serves 10,000 meals monthly, Vaughn was able to expose her kids to nutrient-dense options.
"They make me feel like it's OK to come there," Vaughn said. "It's never a place of embarrassment, no matter what time of the day."
To ease the burden of serving breakfast among low-income families, a number of cities, including New York City, are working to make their existing infrastructure more efficient.
New York City Mayor Bill de Blasio has expressed his support for serving breakfast in the classroom. So far, 301 schools out of about 1,600 in the district have implemented the program, according to Associated Press.
Los Angeles, which has 650,000 students K-12, set the ambitious goal of serving breakfast in class at nearly every school by the end of the academic year.
Despite such improvements, though, FRAC has warned that the hunger figures are still alarmingly high and legislators need to be urged to continue supporting government programs.
"While progress is being made, it is important to note that the current rate of food hardship is still far too high, and still unacceptable," FRAC said in a statement. "There are large proportions of children, adults and families in every state who face a daily struggle with hunger … We are at a critical crossroads in determining how we will assist the most vulnerable among us."
Related