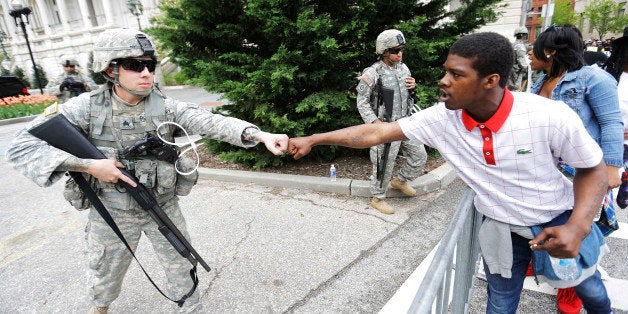 Sens. Barbara Boxer (D-Calif.) and Cory Booker (D-N.J.) on Tuesday introduced the Police Reporting of Information, Data and Evidence Act (PRIDE), which would require states to report to the Justice Department any time a law enforcement officer is involved in a shooting and any instance where an officer or a civilian is seriously hurt or killed as a result of the use of force. States would also have to report details like the age, race and location of any victims; whether or not the civilians present were armed; and how many civilians and officers were involved.
"Too many members of the public and police officers are being killed, and we don't have reliable statistics to track these tragic incidents," Boxer said in a statement Tuesday. "This bill will ensure that we know the full extent of the problem so we can save lives on all sides."
There is currently no comprehensive federal program that collects data on law enforcement-involved shootings and use of force, making that information essentially impossible to find. The FBI's uniform crime report only includes police-involved killings that are considered "justifiable homicides" -- that is, killings that law enforcement officials consider excusable, like a civilian who is killed while committing a felony. These incidents are reported by police on a voluntary basis, meaning there are likely many more that happen than we have an official record of.
In her statement Tuesday, Boxer noted that there's also no comprehensive reporting on how many officers are killed in the line of duty. This year, 54 officers have been killed in the line of duty, 14 of them shot and killed by suspects, according to numbers from the National Law Enforcement Officers Memorial Fund.
Meanwhile, thus far in 2015, U.S. police have shot and killed at least 385 people, or about 2.5 people a day, according to a recent Washington Post estimate. And The Guardian -- which is making its own sustained effort to track police-killing statistics -- puts the year-to-date total even higher, at 408.
On Monday, The Guardian unveiled a project called "The Counted," a crowdsourced database that aims to tally police- and other law enforcement-involved deaths and record vital details of the incidents.
The database culls news from local reports, submitted tips (verified by The Guardian) and other public data. Guardian reporter Jon Swaine told The Huffington Post that the info arrives "in drips and drops," meaning that entries may be added, removed or revised as new information becomes available.
Swaine said the April shooting of South Carolina man Walter Scott offers one example of how an entry can morph as new details come to light: Initial reports based on police information painted a drastically different picture than the reality the public saw a day later when video of the incident was released.
Swaine said The Guardian hopes "The Counted" will bolster efforts by local media, residents and others looking to better understand fatal police and civilian encounters. Already, he said, outlets in Los Angeles and New Orleans have used the tool to explore their own local numbers. He noted that the mapping tool can also help users see when incidents are clustered in particular geographic areas of a city.
Swaine said The Guardian plans to keep "The Counted" going at least through the rest of the year.
"[Guardian Editor-in-Chief Katharine Viner and I] were both surprised that there was no comprehensive report of police fatalities," said Swaine. "It was a gap we could fill and it fit with The Guardian's, what you might call, ethos. It's part of The Guardian's tradition: skepticism of authority, skepticism of the police force."
Before You Go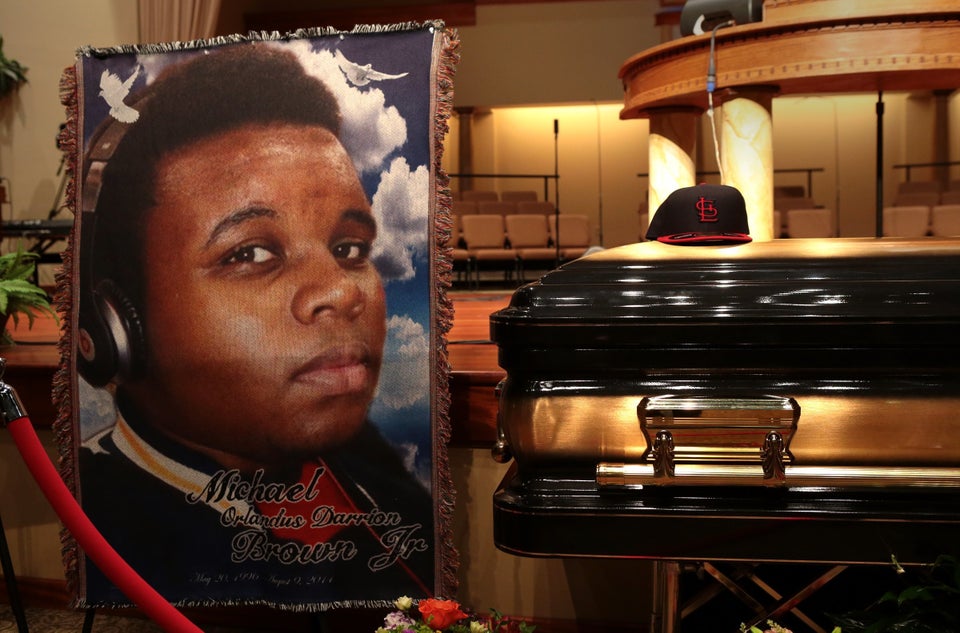 Police Misconduct 2014
Popular in the Community