We'll give you a moment to process that information and pick up your jaws.
PHOTO: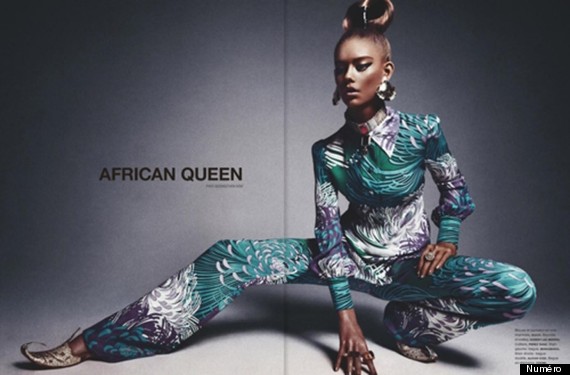 Moment over. The young lady in the spread is 16-year-old, blond-haired, blue-eyed Ondria Hardin, who is seen with her skin darkened and striking a pose for the French glossy. To start, we know there are plenty of white people living in Africa -- but Ondria is from North Carolina and we're pretty sure white people in Africa don't walk around in what could be considered a light application of blackface.
With that said, the editorial serves as another sad example of how the fashion industry continually ignores or exploits ethnic diversity rather than celebrating it. And to think how easy it would have been for Numéro to select one of the countless beautiful black models (see slideshow below) and avoid this justifiable backlash and contribution to an unrelenting problem.
In Needleman's apology concerinng the lack of color in T, she stated: "a majority of fashion models are still unfortunately mostly white ..." This may be true -- Jezebel found that over 82 percent of the models used during New York Fashion Week were white -- but that doesn't mean there weren't any black models available to pose as an "African Queen."
Perhaps we're supposed to be flattered by the images, basking in the fact that our skin is so beautiful and style so sensational that even white women want to emulate it. Was that Numéro's point? Doubt it. But if so, we're not buying it.
Beck summed it up best, writing:
It's impossible to look at this and not ache for young women of color who want to pursue careers in modeling (and arguably, fashion by extension). When they don't see themselves on the runway or in magazines, it could be very easy for them to think, "huh, I guess modeling isn't for me." Then the status quo remains, and the runways remain monotone. If jobs for "African Queen" photo spreads aren't going to black women, what hope is there?
And we'd like to note that Beck is a white woman, which is important to point out for the simple fact that black people aren't the only ones outraged by this issue. We're not being overly sensitive or playing the race card. Not only does this specific instance illustrate the absence of opportunity for models of color, but it's a clear message from the industry saying "we don't care."
What do you think about Numéro's "African Queen" editorial? Tell us your thoughts in the comments section.
Before You Go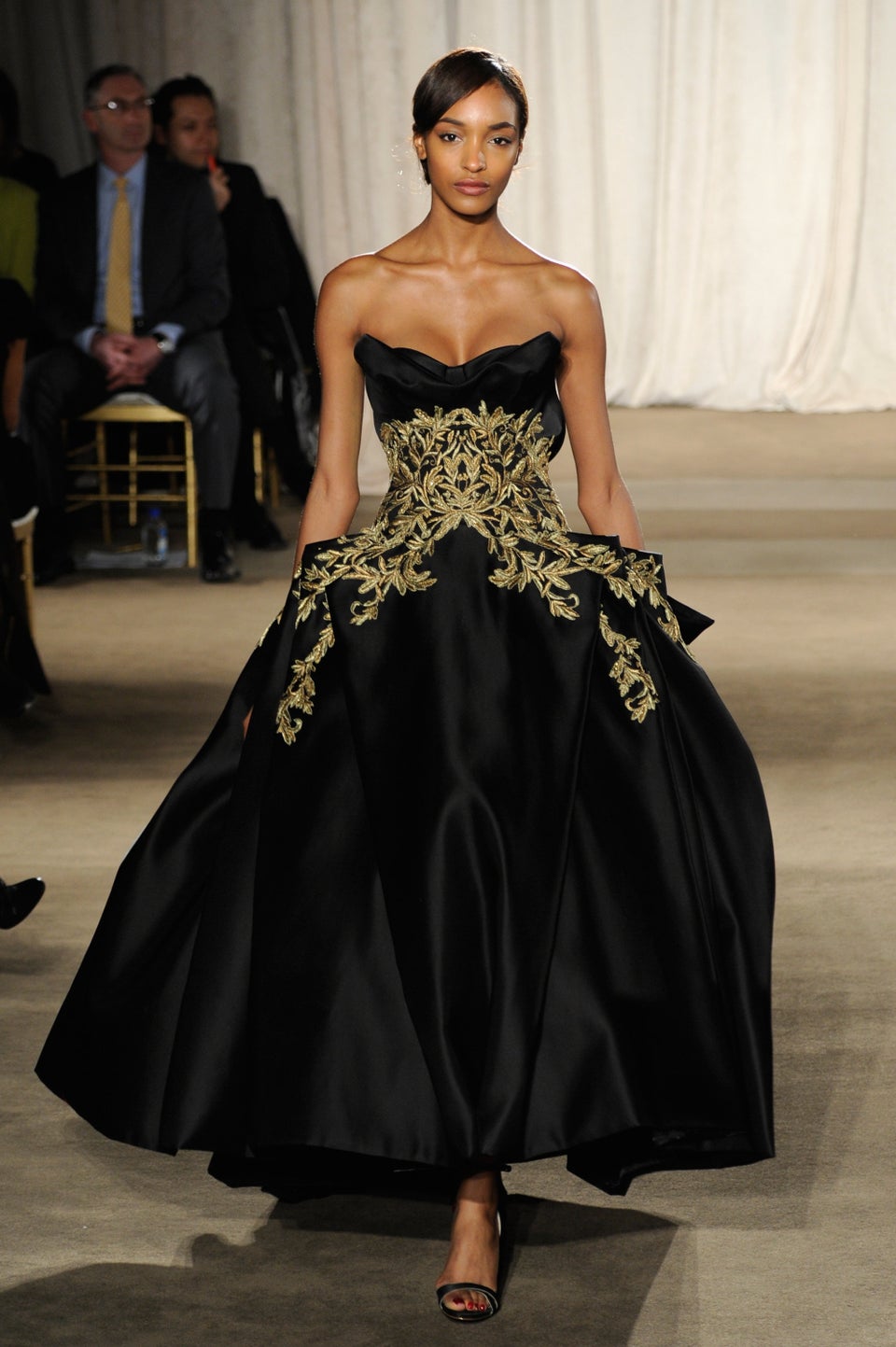 The Top Black Models
Popular in the Community