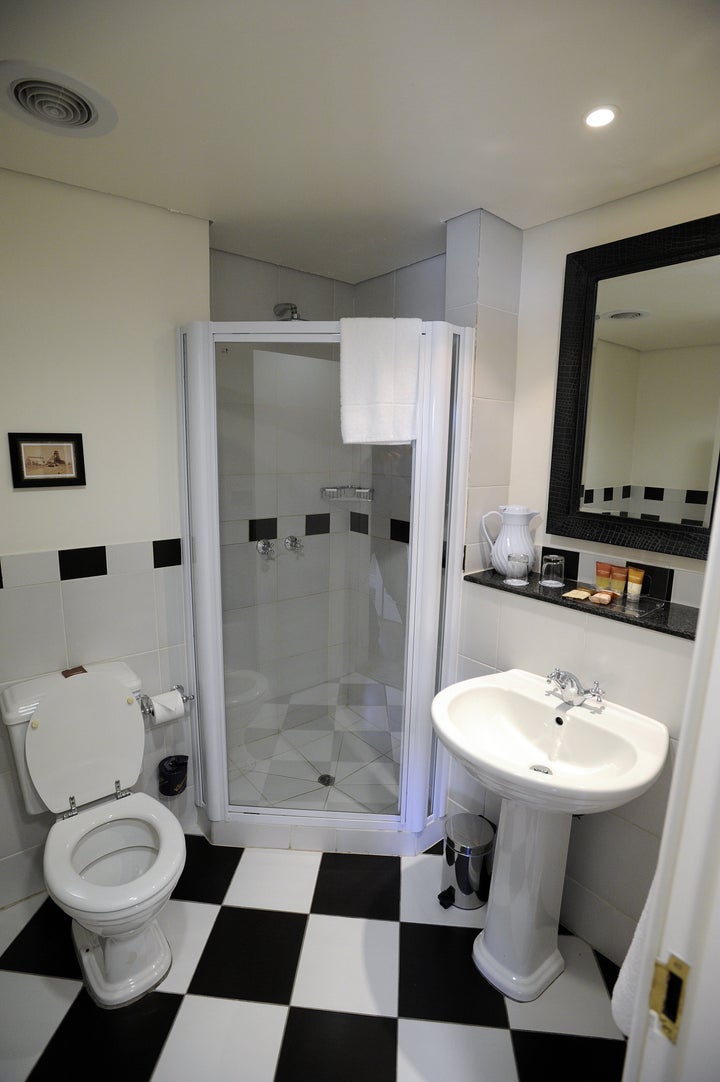 It's a porcelain throne fit for a queen.
Numi, Kohler's "smart toilet" set to debut at the end of the month, brings a new level of luxury to the lavatory. The opulent appliance features hands-free motion sensors that open and close the lid, embedded deodorizers, a heated seat and foot warming system and even built-in speakers with pre-programmed radio stations. And the whole thing is controlled by a detachable remote.
Numi will be enjoyed by "those consumers who want the best -- they want the latest in design and technology [and] want a fashion statement in their home," David Kohler, the company's president and chief operating officer, told USA Today, adding that "the luxury [toilet] market is coming back" in America and remains "very strong in other parts of the world." According to Kohler, it took five years to develop the product.
"The Numi toilet combines unmatched design, technology and engineering to bring you the finest in personal comfort and cleansing," its website reads. "From its striking form and features to its unrivaled water efficiency, the Numi toilet marks a new standard of excellence in the bathroom."
A new standard of cost, as well -- interested parties must fork over $6,300 to call Numi their own. Expensive, yes, but far from the priciest pot in the world: The Independent reports that Hang Fung Gold Technology created a 24-carat gold toilet in Japan worth roughly $37 million.
Gizmodo's Sam Biddle videotaped his experience testing out the lavish loo and subsequently declared, "it changed my life." Watch the event unfold here.
Would you shell out the dough for such a decadent device? Weigh in below.