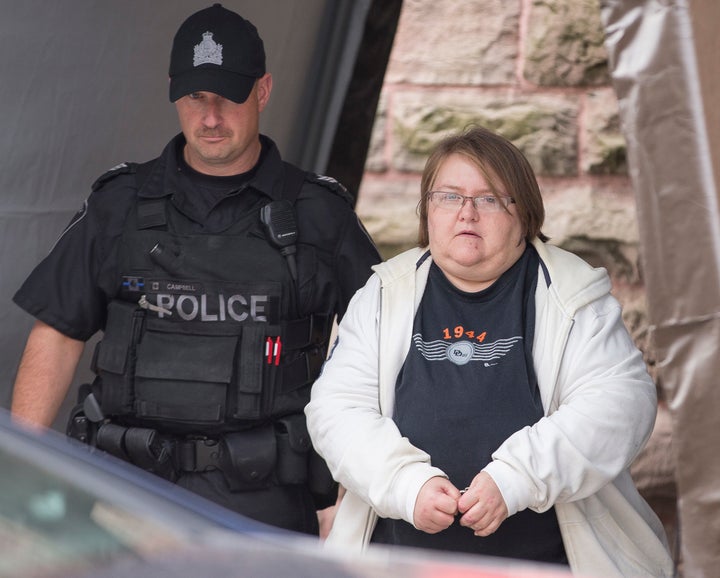 A nurse has been arrested for allegedly killing eight elderly people at nursing homes in Canada over a seven-year period, authorities announced Tuesday.
Elizabeth Tracey Mae Wettlaufer, 49, has been charged with first-degree murder in the alleged killings that took place in Woodstock and London, Ontario between 2007 and 2014.
At a press conference Tuesday, authorities said "a drug was administered" to the victims, who ranged in age from 75 to 96. Police did not specify the drug, only saying that it was accessible in the nursing homes where Wettlaufer worked.
Her arrest capped a nearly monthlong investigation, Ontario police said in a release.
"On behalf of every police agency represented here today, we extend our deepest sympathies to the families of those who have suffered this tragic loss," Woodstock Police Chief William Renton said, according to CTV News.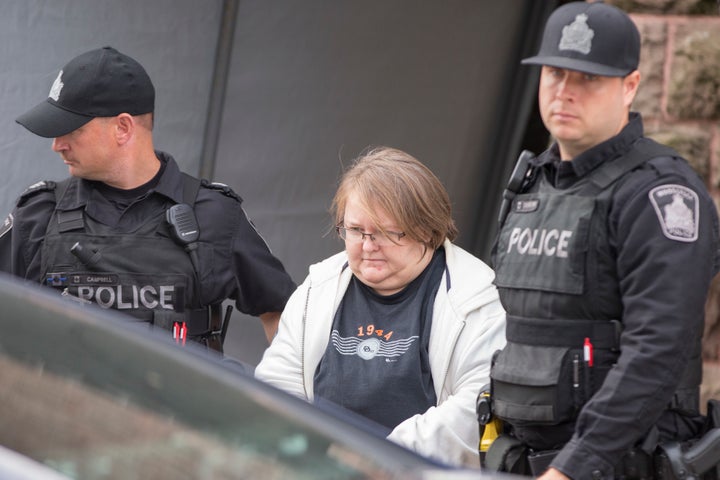 Seven of the victims resided at Caressant Care nursing home in Woodstock. The eighth was at Meadow Park in London. They have been identified as James Silcox, 84; Maurice Granat, 84; Gladys Millard, 87; Helen Matheson, 95; Mary Zurawinski, 96; Helen Young, 90; Maureen Pickering, 79; and Arpad Horvath, 75.
"Our highest priority is to continue to provide for the physical, social and spiritual needs of our residents, and that remains our focus," spokesman Lee Griffi said. "We deeply regret the additional grief and stress this is imposing on the families involved. We are determined to avoid compromising the police investigation in any way and are therefore unable to provide any additional comment at this time."
Wettlaufer is no longer able to practice as a registered nurse. She was first registered in 1995 but resigned on Sept. 30, according to records from the College of Nurses of Ontario obtained by The Canadian Press.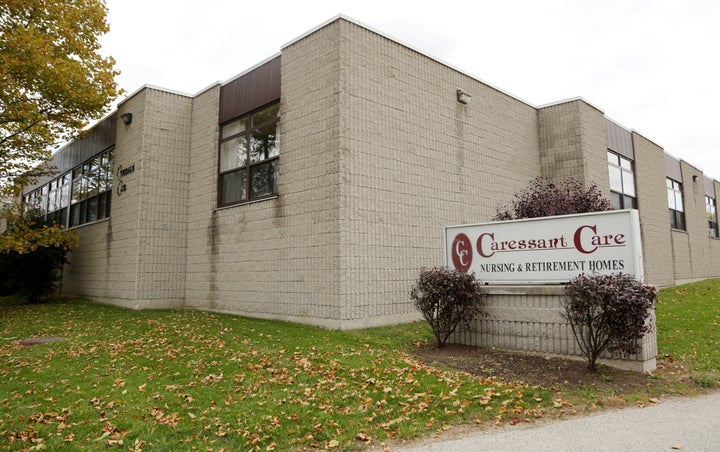 Wettlaufer's friends and neighbors gathered outside her apartment Tuesday and expressed their shock at the news. Some of them said she was open about her personal struggle with addiction and wrongdoing on the job. 
"Out of the blue she says, 'Yeah, I got fired from one [job] for stealing medication, the other job I got fired because I was high and the patient almost died when I gave them the wrong medication," neighbor Wade Messenger told CTV.
"She was a happy-go-lucky lady," neighbor Nancy Gilbert told Inside Ottawa Valley. "It's hard to believe, really, really hard to believe."
A Facebook page for a Woodstock woman with the same name and likeness as Wettlaufer describes such inner struggles. In late 2015, one post states that she has stayed "clean and sober" for 365 days.
"One year ago today I woke up not dead," it reads.
Gilbert said Wettlaufer told her recently that she had just been released from a treatment center in Toronto. According to Gilbert, it was Wettlaufer's second time at a rehab facility. 
CORRECTION: A previous version of this story incorrectly quoted a Facebook post as saying, "One year ago today I woke up dead." It actually said, "One year ago today I woke up not dead."
REAL LIFE. REAL NEWS. REAL VOICES.
Help us tell more of the stories that matter from voices that too often remain unheard.
BEFORE YOU GO