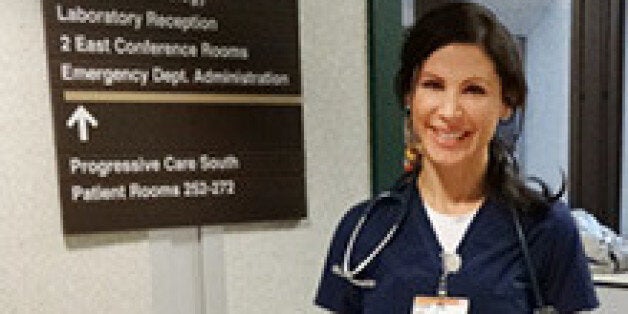 The smallest acts of kindness can be the best medicine.
She told The Huffington Post in an email that she's wanted to take care of others since she was a young girl. "Growing up with a older mother who was sick quite often made me realize I wanted to be a nurse," she said.
Last month, Mesko was treating an elderly patient named Marjorie Fisher. Peggy Fisher-Kmieciak, Fisher's daughter, wrote that her mother had been having a tough time lately in a post on the hospital's website. But, she wrote, they were happy to have Mesko helping them that day on Botsford Hospital's 2 South Progressive Care Unit.
Fisher's potassium level was dangerously high. Left untreated, the condition could have caused her heart to stop beating. The physician prescribed the cure -- a tall glass of medicine to drink. But Fisher resisted. "She just did not want to take any nourishment just then," Fisher-Kmieciak wrote about her mother.
Rather than get frustrated or raise her voice, Mesko gently began encouraging Fisher to take her medicine. Then, Fisher-Kmieciak noticed Mesko's bracelet. She pointed it out to her mother, who admired it, too.
"Just then it felt right to tell her she could have the bracelet if she agreed to take all of her medications," Mesko said.
"With a twinkle in her eye, Lori made a deal with Mom. She could have the bracelet only if she would drink the whole glass of medicine. Mom's face lit up, and she took that glass and downed the whole thing," Fisher-Kmieciak wrote.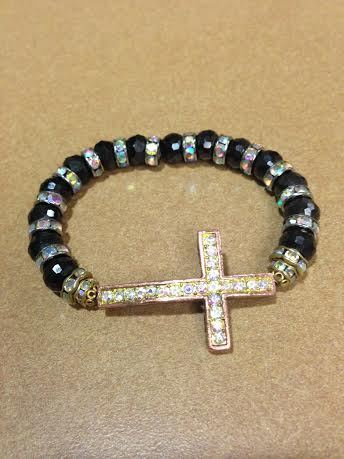 Botsford Hospital Nurse Lori Mesko promised this bracelet to an elderly woman if she would take her medicine (Courtesy photo).
Mesko placed her bracelet on her patient's wrist. The sight of the jewelry lifted Fisher's spirits, her daughter recalled, and she never took it off while she was in the hospital.
Fisher wasn't going home after being discharged -- she became the newest resident of the Botsford Commons Continuing Care Center. "Mom doesn't really need jewelry in the nursing home," Fisher-Kmieciak wrote, so she tried to return the bracelet. Mesko still urged her to keep the bracelet for her mother, or even for herself.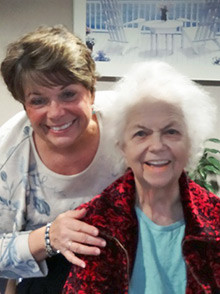 Peggy Fisher-Kmieciak and her mother, Marjorie Fisher (Courtesy photo).
"Peggy [Fisher-Kmieciak] and her sister were kind loving daughters engaged in their mother's care," Mesko said. "I believe Peggy returning the bracelet was her way of thanking me and making me feel special."
In the end, Mesko did agree to take her bracelet back.
"Each time she wears it, she'll remember what she did to help a frail, elderly patient to accept treatment," Fisher-Kmieciak wrote.
The story of the bracelet is a reminder that the gift of compassion is precious to those we find wanting care.
"The bracelet was given to me from a friend, as a gift, in the time of need," Mesko said, "and it felt right to give it to Marjorie in her time of need."
Calling all HuffPost superfans!
Sign up for membership to become a founding member and help shape HuffPost's next chapter
BEFORE YOU GO
PHOTO GALLERY
Random Acts Of Kindness