In the 1930s, the nursery of the future was filled with visions of metallic finishes and nannies that would inspire nightmares -- at least, that's what this display from the 1930 Ideal Home Exhibition would suggest.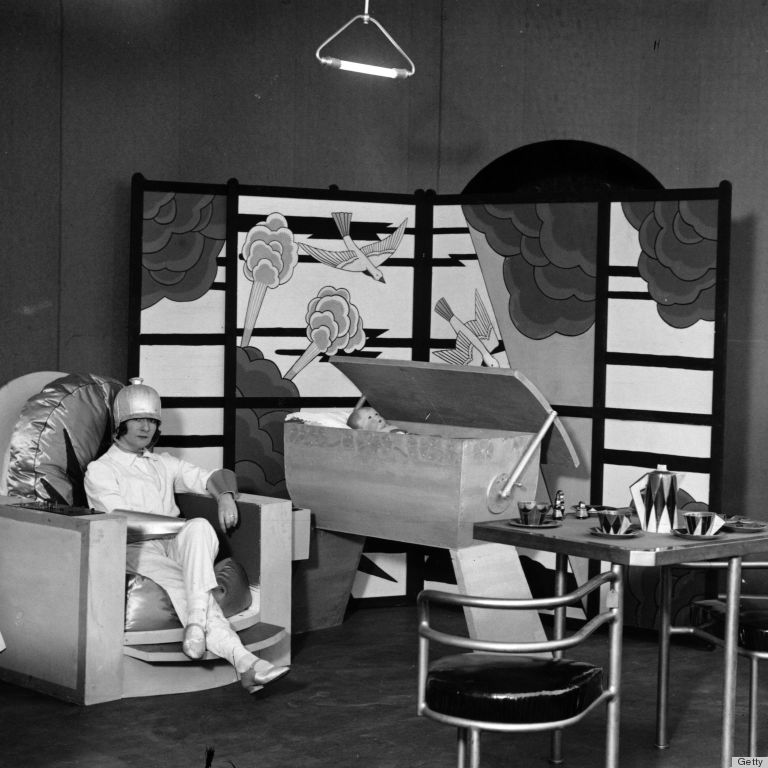 Like many guesses about what the future may hold, there are a few indications of the (then) present, particularly the curiously-placed dining set and the folding screen, which are reminiscent of the Art Deco style.
The futuristic notes, however, we'd gladly leave in the past. Take that wooden bassinet, with what appears to be an attached lid. Furniture doesn't get anymore child-unfriendly than a bassinet with a lid. There's an illuminated hanger which, I suppose, has a certain minimalist charm, but seems vaguely menacing in such surroundings.
Throw in the nanny with a helmet and you've got everything you need for a nightmare.
What's more amusing is a review of this particular exhibit in the show, dated May 13 1930: "If modernity brings us to such a state of ugly hygiene, then I pity the baby of the future."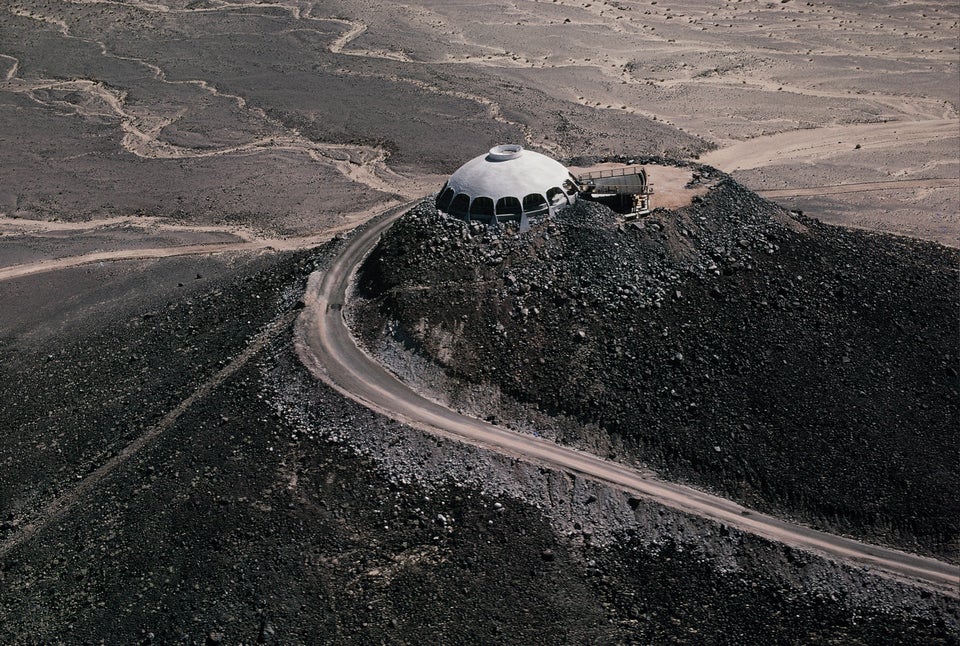 UFO Homes
Popular in the Community