Illinois couple Destini Schafer and Brandon Thomas planned to elope in Jamaica this month, but instead, Schafer is in the hospital battling stage four stomach cancer.
So Schafer's nurse, Ashley Shipley-Lovekamp, arranged a wedding ceremony ceremony for the pair in the courtyard of Memorial Medical Center in Springfield, Illinois on May 6.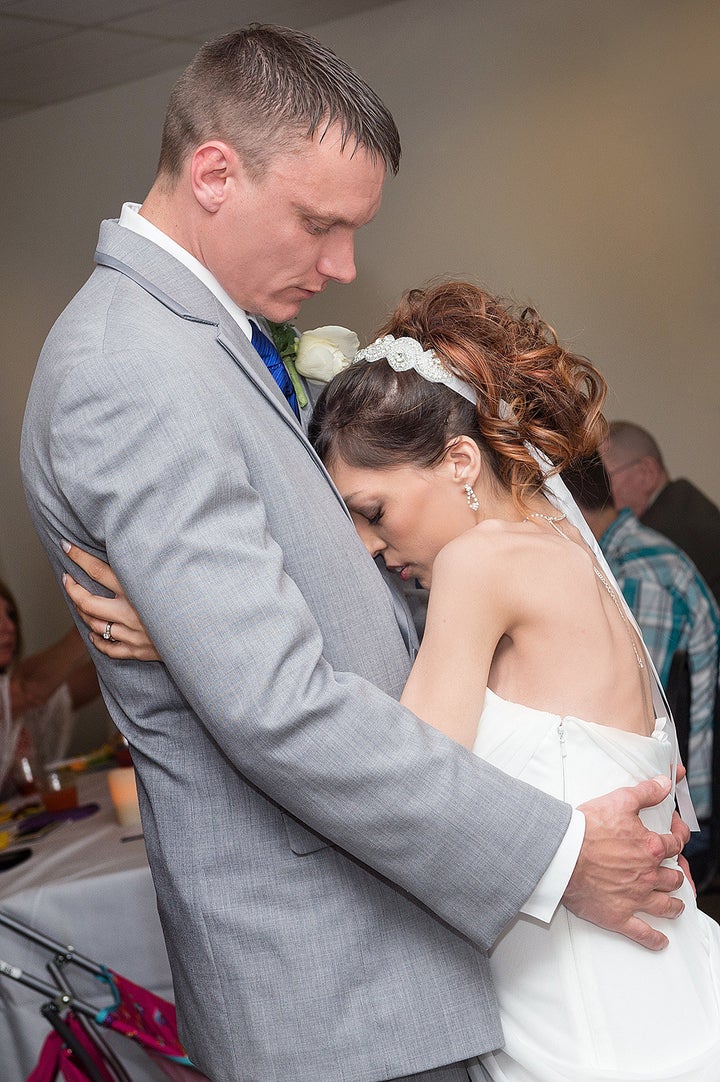 Schafer, 24, and Thomas, 31, said their vows only two weeks after Schafer, a mother of three, was diagnosed. Before the wedding, she had been deemed too weak for chemotherapy and was told to consider hospice care.
Miraculously, Schafer's health has improved since the wedding, and she's since undergone two rounds of chemo.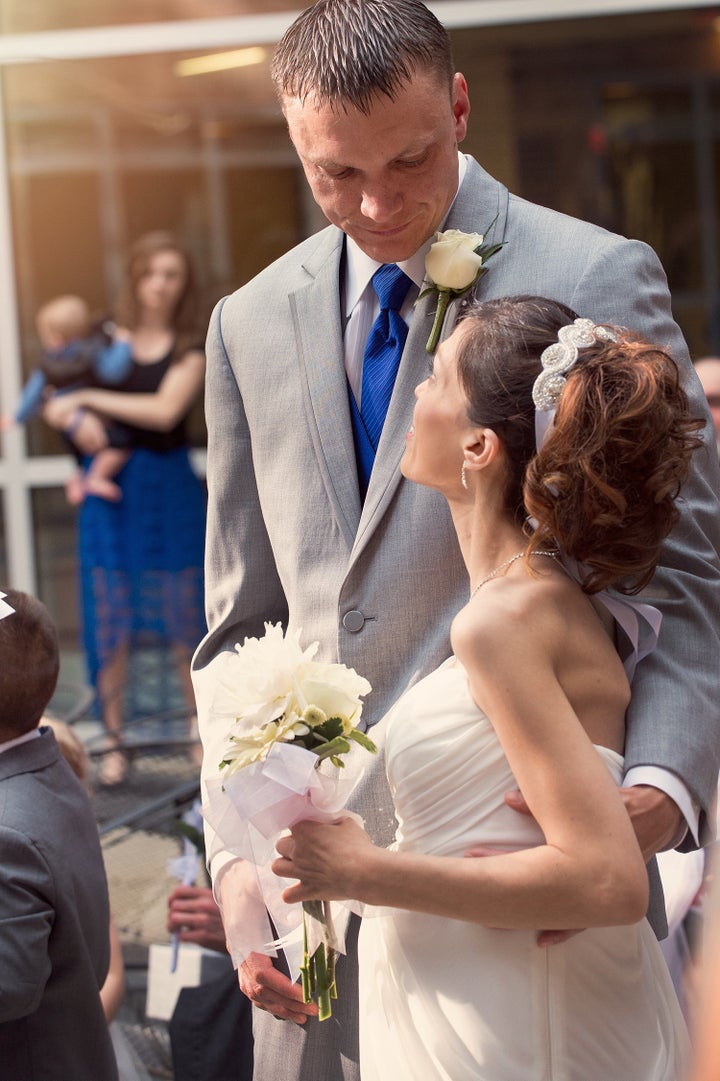 The wedding was put together in only five days, yet was "better than it would have been [in Jamaica]," Schafer told The Huffington Post. Approximately 50 guests were in attendance.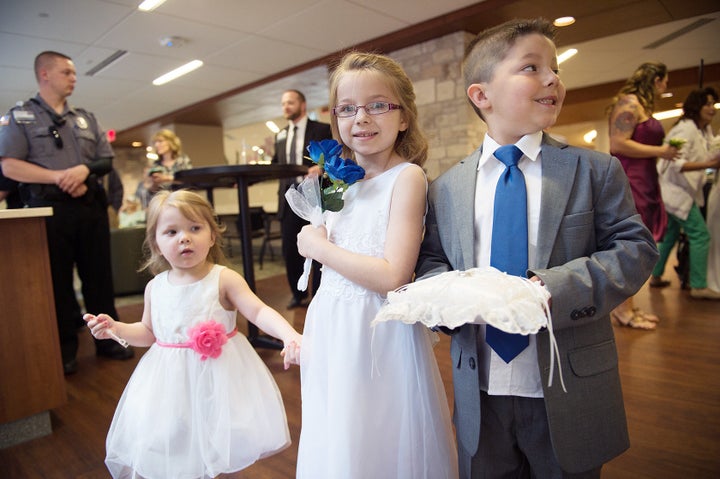 Schafer and Thomas' kids from previous relationships served as flower girls and ring bearer. The pair also have a baby together.
Thomas' favorite part of the wedding was exchanging vows with Schafer, while Schafer was particularly happy about being able to walk down the aisle.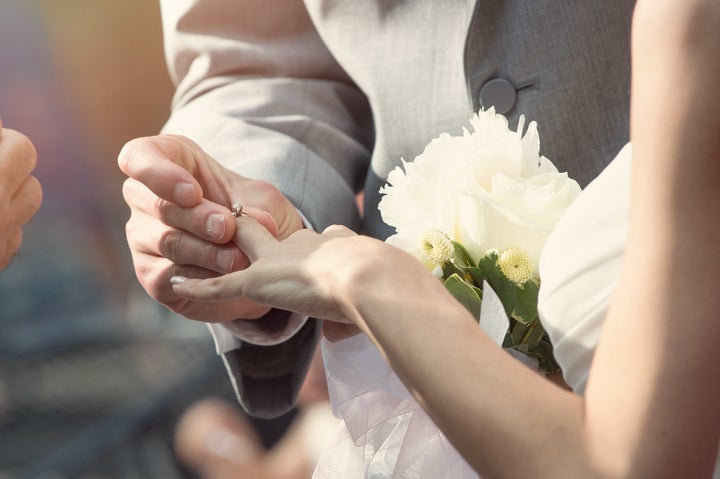 "I can't thank the staff enough for all the kindness and great care they've shown me and what they did for us," Schafer told The Huffington Post.
See more of Schafer and Thomas' wedding photos below:
Related
Before You Go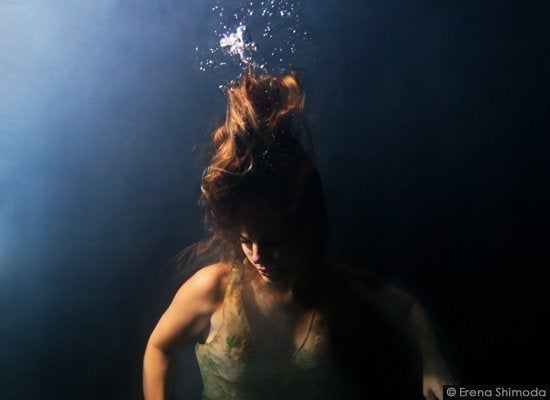 Stunning Underwater Healing Photos of Cancer Survivors