Footage of a police officer violently arresting University of Utah nurse Alex Wubbels for refusing to give in to his unconstitutional demands for a patient blood sample has shocked the nation's nursing community and underscored a sad truth about nursing in the U.S.: The health care workers closely identified with their role as patient advocates are frequently victims of assault in their own workplace, and as a consequence of simply doing their job.
"Nurses should not be subject to any kind of violence, whether it's from a coworker, a patient, a family member, or in this case another" public servant, said Pam Cipirano, president of the American Nurses Association. "That's part of why we feel so strongly, particularly in this situation, where another type of worker who the public needs to trust acted in an unconscionable way."
National studies estimating the extent of violence against nurses are hard to come by, but smaller surveys paint a shocking picture of what nurses and other health care workers endure. A 2014 survey of 762 nurses found that 76 percent had experienced some kind of violence, like verbal assault or physical abuse, from patients or visitors. Another 2014 survey conducted by the American Nurses Association of more than 10,000 nurses and nursing students found that 25 percent had been physically assaulted by either a patient or a patient's family member, and that 9 percent were worried about their physical safety at work.
"That's a startling number, even if its unscientific," Cipriano said of her organization's findings.
Nurses appear to be at higher risk than other health care professionals. Compared with other health care workers like doctors, nurses and nurse assistants had higher rates of violent injuries from 2012 to 2014, according to a U.S. Centers for Disease Control and Prevention.
Research into the reasons for the assaults is even more difficult to come by, but Cipriano has a few ideas.
The nursing industry is 91 percent female, and high rates of assault against nurses may mirror a broader social trend of violence against women. Cipriano also suspects that because nurses are, at their base, caregivers, they may be targets for people who want to lash out at someone or something without the possibility of retaliation.
"The expected relationship that the health care worker acquiesces, that the health care worker is expected to make a good situation out of a bad one, that the health care worker is willing to understand that the person is under stress, creates this false sense that this [nurse] should be able tolerate whatever another human being dishes out at them," Cipriano said.
Finally, nurses are often the first and last line of defense for patients. If someone wants to harm a vulnerable patient, go against a patient's wishes for treatment, or violate a patient's legal rights ― like what happened in the Utah case ― it's the nurse's job to step in and put a stop to it.
"They are the ones that, in the moment, will say, 'No, stop, we're not going to do this. It's my job to protect the patient,'" said Cipriano.
Usually, law enforcement is a valuable ally in a charged and stressful medical situation. Police officers often help nurses take charge of a tense confrontation, and they help calm patients who are angry, mentally ill or going through a drug-fueled violent episode. That's why Wubbels' assault at the hands of Salt Lake City Detective Jeff Payne is so distressing, said Cipriano.
National Nurses United, the largest nurses' union in the U.S., also denounced the assault on Wubbels.
"At a time of a growing problem of workplace violence against RNs and other hospital employees, it is especially appalling to see police assaulting an RN for properly, and legally, doing her job," the union's co-president, Jean Ross, said. "It is particularly disgraceful to see violence in a hospital perpetrated by a law enforcement officer against a registered nurse who is advocating for her patient."
The day after Wubbels' press conference describing the assault, Salt Lake City Police Chief Mike Brown issued a statement expressing sadness and regret for what happened to her. He noted that his officers may one day depend on nurses — who he called "brothers and sisters in white."
"Salt Lake City Police Officers have a very soft spot in our hearts for all medical professionals." the chief said. "We know that if we are ever hurt in the line of duty, it is their caring hands that will perhaps save our lives one day."
Support HuffPost
A No-B.S. Guide To Life
Related
Before You Go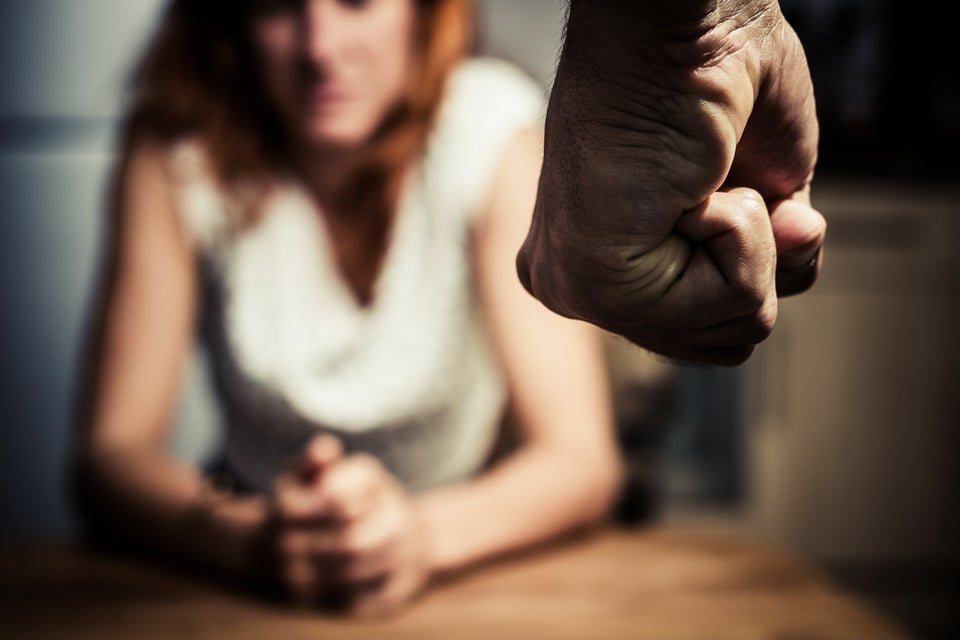 Shocking Domestic Violence Statistics
Popular in the Community