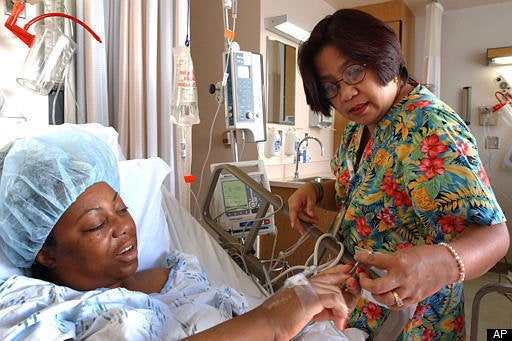 International Nurses Day 2010 is coming up soon now that Nurses Week is officially underway, beginning today, May 6, 2010.
The International Council of Nurses (ICN) -- whose Web site has been experiencing downtime today -- gave birth to Nurses Week in 1965.
Every year since, Nurses Week is celebrated from May 6 to May 12. The week culminates in "Nurses Day" on May 12, the birthday of Florence Nightingale, widely considered the founder of modern nursing.
So how can you celebrate Nurses Week and the upcoming Nurses Day?
Simple: Thank any nurses you might know for their service or reach out to nurses or aides at your local doctor's office.
You might make a phone call, send a note, or mail a card to recognize a nurse. If you want to go the electronic route, Blue Mountain's Nurses Day cards may come in handy.
It's also typical to honor a nurse on Nurses Day through gifts, dinners or flowers. Activities during National Nurses Week often include banquets and recognition dinners, state and city proclamations, continuing education seminars, and other community events.
Related