One soon-to-be-married couple put the party on hold and carved out some time to give back during their joint bachelor/bachelorette weekend.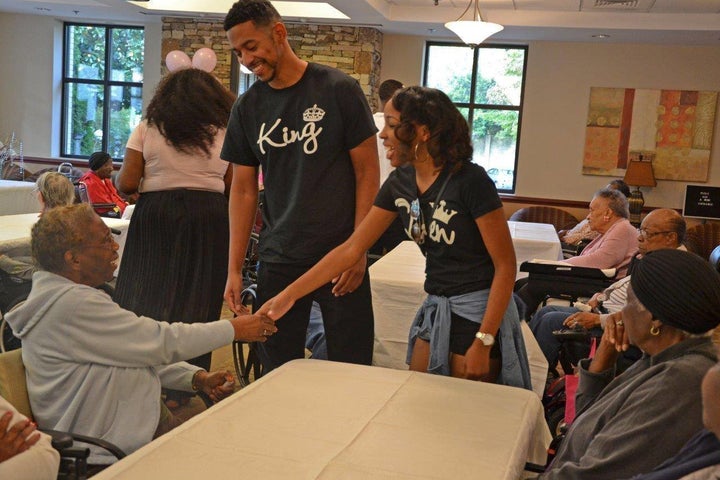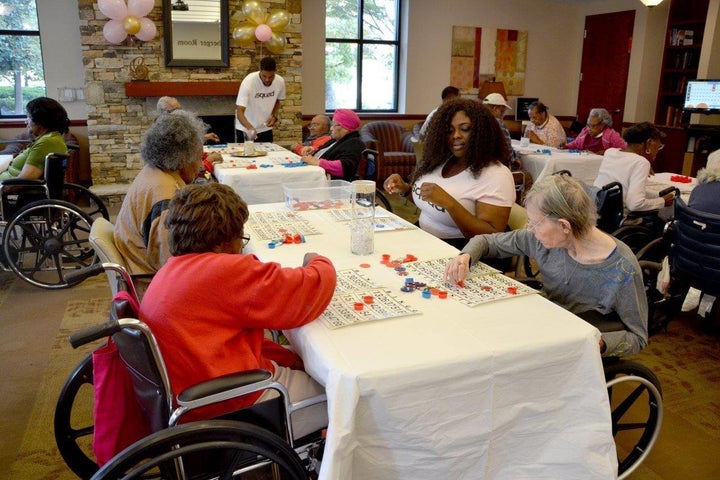 The cause was near and dear to the bride. While she was in college in Louisiana, she took care of her grandmother and said she has "a special place in [her] heart for the elderly."
"I knew I wanted us to do something meaningful while [in Atlanta] and the first thing that came to mind was volunteering," Burrell told The Huffington Post. "My parents instilled the importance of volunteering and doing for others into my siblings and me. No one in our wedding party ever hesitated when we told them we were volunteering."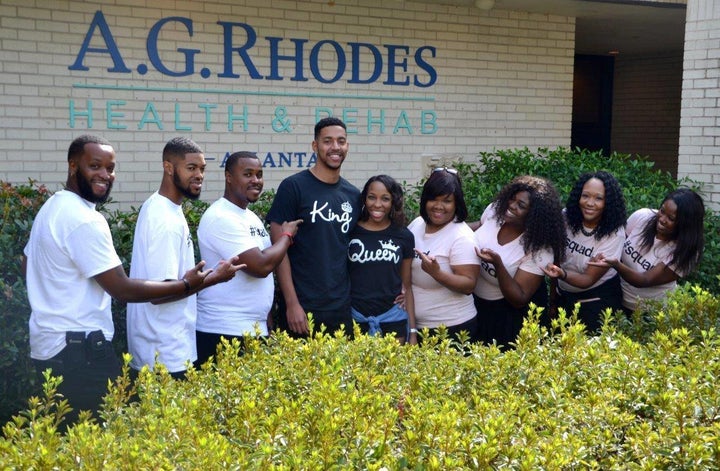 "It was definitely the highlight of the trip for all of us," she continued. "A.G. Rhodes welcomed us with literal open arms and even decorated the room and tables with our wedding colors."
For the rest of the weekend, Burrell, Colston and their friends shared a house in Atlanta, explored the city, did a scavenger hunt and enjoyed a night out on the town.
The couple, who met in 2010 at Southern University in Baton Rouge, Louisiana, plan to tie the knot in March 2017 in Dallas.
Watch the video above for more on this do-gooder bachelor weekend.
This story has been updated with additional commentary from the bride.