Many of America's roughly 15,600 nursing homes are unprepared for disasters like Hurricane Irma, which recently killed 11 elderly patients in South Florida after the Rehabilitation Center at Hollywood Hills lost power.
"This could have happened anywhere," Lori Smetanka, the executive director of National Consumer Voice for Quality Long-Term Care, told HuffPost. "It could have been any type of emergency or disaster."
Most nursing homes comply with federal and state regulations that govern them. But some don't: Federal regulators have cited at least 2,300 facilities for violations of emergency preparedness regulations in the past two years alone, according to a Kaiser Health News review of federal records. And weak or poorly enforced regulations have left many nursing homes with potentially deadly problems: not enough staff, lack of backup generators and automatic sprinkler systems, and shaky plans for evacuating residents and getting them to new facilities when a disaster strikes.
The problem starts with inadequate staffing, an issue that plagues most of the industry. Roughly half of American nursing homes are understaffed compared to expert recommendations, and at least a quarter are considered "dangerously" low-staffed, according to a 2016 review of studies into the issue. Natural disasters make it harder for staffers to get to work, and many homes operate during major weather events with only skeleton crews, Smetanka said.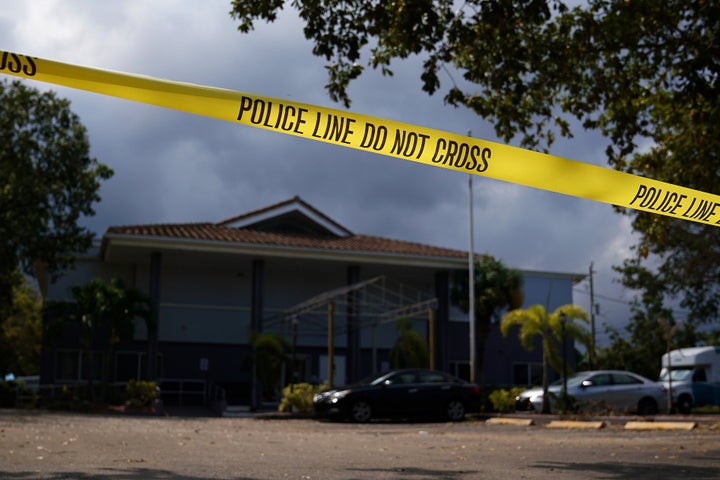 Understaffing complicates efforts to prepare for storms, particularly when nursing homes lose power or need to evacuate. And when nursing homes do need to evacuate, they often run into another problem: finding transportation to other facilities or hospitals.
"We've seen in the past that plans would be in place to get people out of the building and across the street," Smetanka said. "But what happens when they get across the street? There need to be plans for transportation, other locations ― not just in their community but even beyond that. With flooding and hurricanes, you can't just go a block or two over."
The federal government has moved to address some of these problems. After Hurricane Katrina, which killed more than 200 hospital and nursing home residents in 2005, the Office of the Inspector General of the Department of Health and Human Services recommended that federal regulators "specify" aspects of emergency preparedness plans, including how to transport residents to other facilities or hospitals in the event of an evacuation. Federal regulations now require nursing homes to account for transportation options in their disaster plans.
But even when new regulations are written and enacted, they often aren't as effective as they could be.
New rules adopted last year, for example, mandate that nursing home facilities have backup sources of power capable of maintaining "temperatures to protect resident health and safety and for the safe and sanitary storage of provisions" in the event of an outage. But the rules don't specifically require nursing homes to have working generators behind air conditioning systems, and in Florida, Irma left more than 60 facilities — including the Hollywood Hills one — without electricity. At least 45 of them were still without power four days after the storm.
Automatic sprinkler systems are another example. In 2008, federal regulators strengthened rules requiring nursing homes to have these systems in place to combat fires. But the government gave facilities five years to install them, and in 2014, after that window had expired, it granted an extension to some nursing homes that hadn't yet complied. Today, some facilities still haven't met the requirements, said Richard Mollot, executive director of the Long Term Care Community Coalition. The new federal rules implemented last year don't require full compliance until this November.
"We're kind of in a situation where some pretty strong, good rules exist, but unfortunately it's taking too long to get them implemented," Smetanka said. "Not enough is being done to make sure that these standards are being put into effect in a timely way and that there's good oversight and enforcement."
State and federal regulations also require nursing home facilities to have specific disaster preparedness and evacuation plans in place. But most such disaster plans are inadequate even when they comply with the law, said Brian Lee, executive director of Families for Better Care, a Texas-based nonprofit advocacy group. The plans are essentially "rubber stamped" by regulators and receive little oversight, said Lee, who compared the approval process to renewing a license plate ― facilities only need to submit a few forms and send in a check.
"The criteria is mostly boilerplate legalese," Lee said. "They self-assess themselves on their own emergency management."
"This should be a wake-up call... that every nursing home in our country should be held accountable before -- not after -- the next tragedy takes place."
In some cases, regulators have been able to spot holes in those plans before a disaster arrived. They cited one nursing home in Houston, for instance, for having no plan in place for how to maneuver a patient's oversize hospital bed during an evacuation.
But actual disasters have exposed major problems in how these plans are executed. The Rehabilitation Center at Hollywood Hills, federal records show, had never been cited for emergency preparedness violations before Hurricane Irma arrived. Last year, meanwhile, regulators cited an Illinois nursing home that "notably failed to follow their fire evacuation policy during an actual fire." The home, regulators said in their citation, evacuated residents farthest from the fire first, leaving those closest to it in danger.
"I could show you five notebooks of plans," said Dr. David Marcozzi, a University of Maryland professor who helped write the federal nursing home regulations that went into effect last year. "But candidly, can you execute, implement and operationalize those plans? And did you learn anything from when you did execute those plans? That's planning. That's true disaster recovery and response."
Efforts to improve the way nursing homes prepare for emergencies have at times run into opposition from an industry concerned with the cost of new regulations. Industry lobbyists, for instance, successfully derailed a 2006 Florida bill that could have forced nursing homes to have generators on-site. A 2015 federal proposal to increase staffing requirements died thanks to similar opposition.
Already, the tragedy in Hollywood has led to action in Florida, where Gov. Rick Scott (R) this week announced new rules that would require nursing homes to have a generator capable of maintaining power and essential services for at least 96 hours after an outage. A state legislator introduced a bill that would increase that to 120 hours.
The Florida Health Care Association, which represents 82 percent of the state's nursing homes, held a summit Friday morning to examine Scott's rule and any potential timeline or funding issues it could create. Most of the state's nursing homes were prepared for Hurricane Irma, said FHCA spokeswoman Kristen Knapp, who noted that the group's members hold trainings and drills multiple times a year to ready themselves for potential storms.
"We live in a hurricane-prone state, so emergency preparedness is at top of mind for our facilities," Knapp said. "This is not something that they take lightly."
But a re-examination of existing rules and regulations shouldn't be confined to Florida and the other southern states that Hurricane Irma affected, Mollot said.
"The lesson learned from the tragedy in Florida should not ― must not! ― be that one nursing home is held to account for failing to protect its residents, or that one state takes steps to ensure that longstanding, basic resident protections are implemented for that state's nursing home residents," he said. "This should be a wake-up call... that every nursing home in our country should be held accountable for meeting those standards before ― not after ― the next tragedy takes place."
Hayley Miller contributed reporting.
Popular in the Community