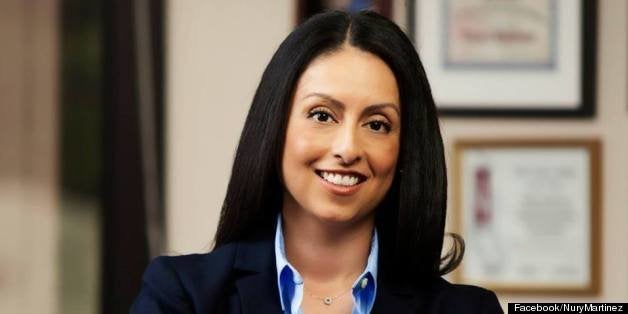 Los Angeles Hispanics are celebrating the election of the first Latina to the City Council in a quarter century.
Nury Martinez, a former school board member with humble political expectations, was sworn into office Friday, representing a district from the San Fernando Valley.
For Nury Martinez, it was Christmas in August. No one thought she had a chance to win. She wasn't supposed to be the new rising star in California politics. She had been there for window dressing, a token opponent, a chump.
"Today is the combination of a lot of hard work and faith from the voters," Nury Martinez said Friday, culminating her rags to riches political comeback. "Our message resonated with voters that as someone who is raising a family, these are the issues I have to deal with every day."
Even as Nury Martinez, 40, was sworn in as the first Latina on the council since Gloria Molina, so-called political experts were shaking their heads, still wondering how they could have been so wrong in seeing how last week's special election would turn out.
Longtime political insider Cindy Montañez, a former state assembly member who had a 3-to-1 lead in campaign funds and a 19 percentage point advantage after the primary, was so distraught by the upset loss she had yet to talk to the press.
Her political career, so promising just days ago, lay in ruins. No one recovers from a 19-point election debacle except in the movies or as a punchline. Her consultant, political veteran Parke Skelton, was so overconfident Montañez would easily win that he didn't spend any money on polling and even took an overseas vacation during the run-off.
"In retrospect, we could have done polling," he sheepishly admitted about the worst political disaster in his own consulting career. "It might have shown us the danger we were in."
Instead, Montañez went off on what some thought to be a bizarre campaign, especially for such a runaway frontrunner – and opened what amounted to an old fashion political knockdown-dragout between two Latinas who had once been close.
It was a strategy that may have backfired among Latino voters.
Montañez sent out mailers accusing Martinez of failing to protect students from sexual predator-teachers as a Los Angeles school board member.
Martinez, responded in an emotional newspaper interview revealing that she had been sexually abused as a child, saying she was hurt Montañez's attack.
At the time, Martinez had been so far behind in the campaign that some of her longtime City Hall allies had deserted her.
"People assumed this race was over," says Martinez. "We took advantage of that. We had a brand new race."
Without polling, though, the Montañez campaign had no idea it was in trouble.
On election day, many Montañez supporters didn't bother to vote. Only 10.2 percent of the district's 89,100 registered voters cast a ballot for the seat left open when former Councilman Tony Cardenas was elected to Congress. Only little more than 10,000 voters went to the polls, and Martinez won by 969 votes.
"People will be talking about this election for years," said former City Councilman Richard Alarcon, who supported Montañez.
Indeed, for this was a campaign that elevated Martinez to David-slaying-Goliath legend.
"It's shocking how far Nury Martinez turned this around," says Jaime Regalado, professor emeritus of political science at California State University, Los Angeles.
Montañez, 39, had paid $100,000 to a Washington, D.C., firm for paid canvassers in the district. She had the backing of important labor unions, and in Skelton she had perhaps the most formidable political consultant in Southern California.
Montañez even had the support of new Mayor Mayor Eric Garcetti, who had won election in part by carrying the district that had been up for grabs.
Nury Martinez joins L.A. City Council
On Friday, Nury Martinez also became the only woman on the City Council. Former Councilwoman Jan Perry was recently termed out of office.
"To have one woman in 18 elected (city) offices is embarrassing," Martinez told fellow council members and other elected officials. "Gentlemen, there are women in your district who are doing great community work and who work behind the scenes in your campaigns.
"I call on you to mentor and encourage women in your district to prepare more women for elected office."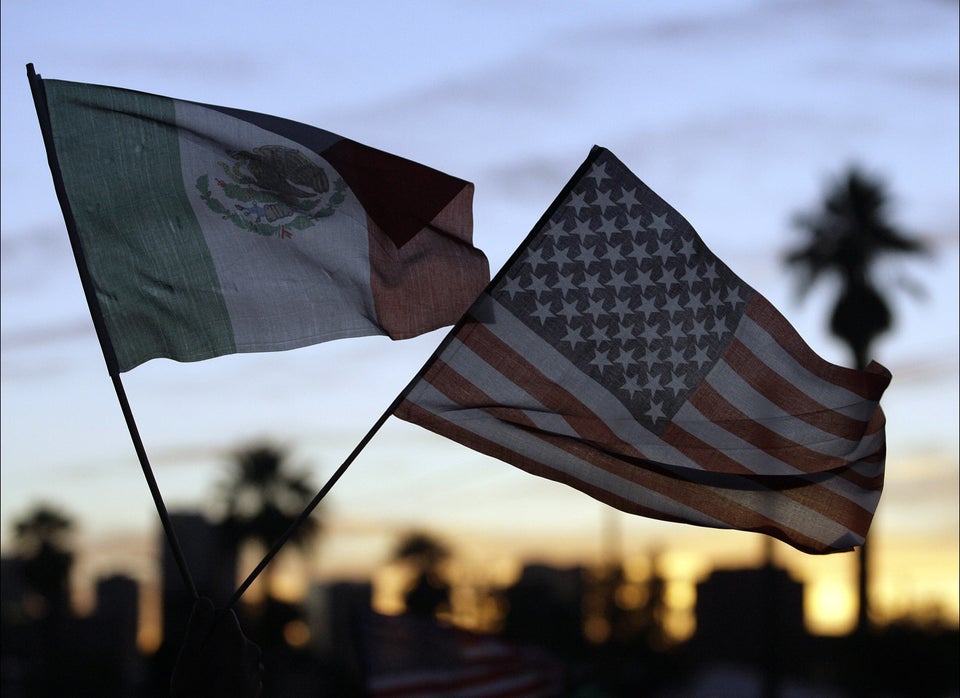 Hispanic Populations In The U.S.