If you find yourself dreaming of tropical islands like Hawaii, Bali, and Tahiti on a daily basis, we've got a new face to add to your rotation.
Welcome to Nusa Lembongan, where the sun loves to shine and sandy toes are a given.
Nusa Lembongan is a snorkeler's paradise, a surfer's dream, and a beach bum's personal heaven packed into a three-square-mile island off the southeast shore of Bali.
Sounds tiny, right? Well, it is, and that's the best part. Nusa Lembongan is quiet and with an estimated 5,000 people living on the island, it feels like a tight-knit seaside town, complete with that famous laid-back island lifestyle.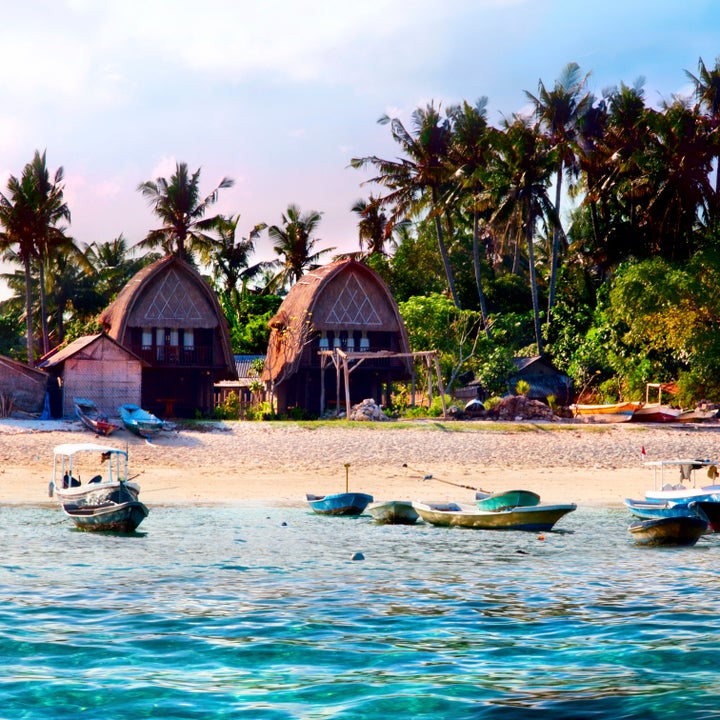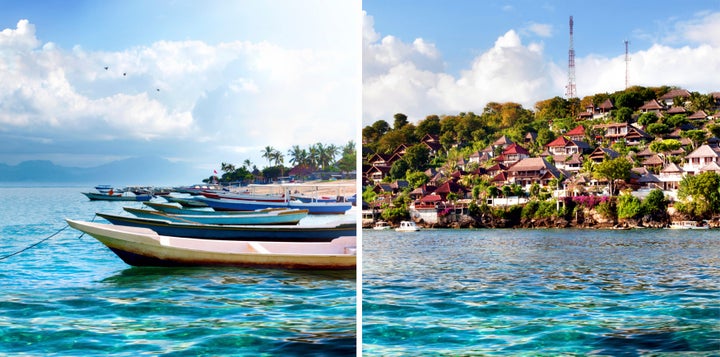 In terms of lodging, beautiful resorts are aplenty and the rental villas are drop-dead gorgeous. Most of the resorts, including the Lembongan Beach Club and the Hai Tide Beach Resort sit right on the water, so you can have breakfast and watch the waves roll in, working on your tan all the while.
Our advice? Find an infinity pool, dive in and never leave.
After a few days of poolside lounging, you might find yourself itching for an adventure. Catch a ride to nearby Nusa Penida for epic views of sea cliffs and rock formations. Nusa Penida is significantly larger than Nusa Lembongan, but not as developed, making it a less popular spot for tourists and ripe for exploration.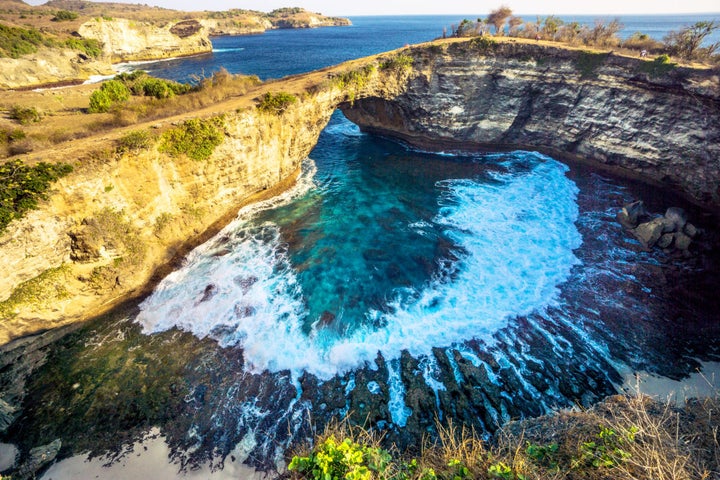 The other nearby island, save for Bali itself, is Nusa Ceningan, which is even smaller than Nusa Lembongan. The easiest way to get there is a scenic walk over this yellow suspension bridge.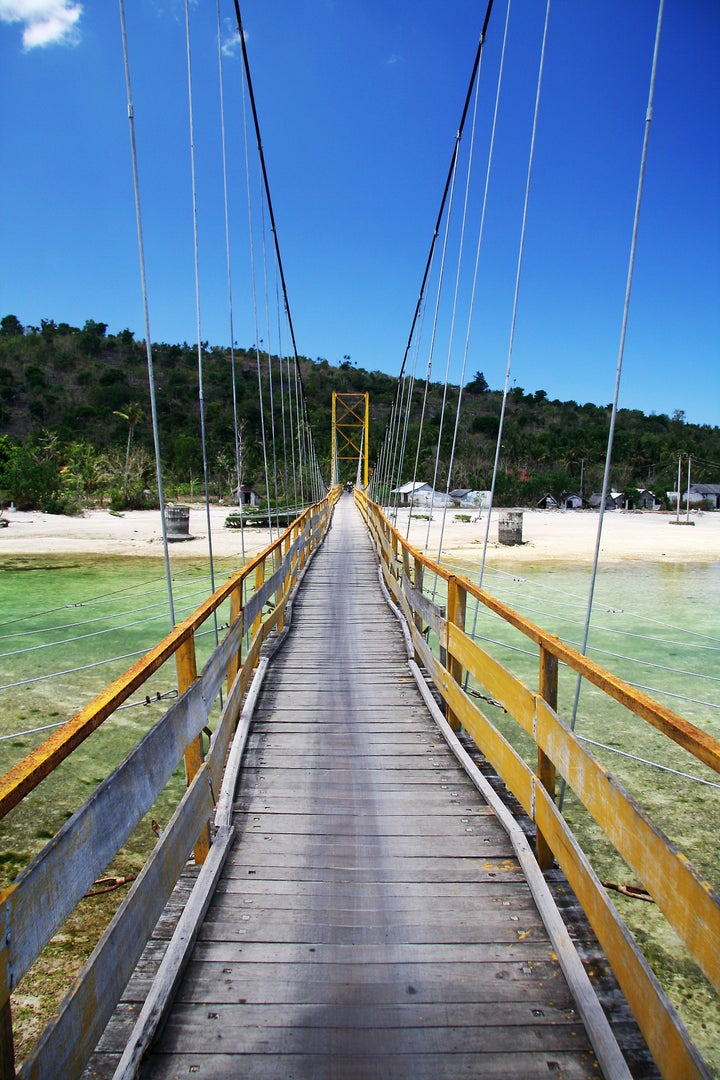 Traveling to Bali is usually the hardest part of the journey, depending on where you're coming from. But once you've made it there, the trip to Nusa Lembongan is easy -- just a 30 minute boat ride from Sanur, a town in southeast Bali. If you're staying in Bali, this makes Nusa Lembongan a quick and easy day trip.
If you'd prefer to spend most of your time on Nusa Lembongan though, we fully support that. Just look at this place...