The Senate voted Thursday to confirm Nusrat Choudhury to a lifetime federal judgeship, putting the first-ever Muslim American woman on the federal bench.
Choudhury was confirmed, 50 to 49, to serve on the U.S. District Court for the Eastern District of New York. Every Republican voted no. Every Democrat, including the two independents who caucus with them, voted to confirm her, except for one: Joe Manchin of West Virginia.
Sen. Tim Scott (R-S.C.), who is running for president, missed the vote.
Choudhury, 47, is a longtime civil rights attorney with the American Civil Liberties Union. She worked for more than 11 years at the ACLU's national chapter in New York City, and since 2020, has been the legal director for the ACLU of Illinois.
Progressives have long advocated for Choudhury and have been anxiously awaiting action on her nomination, which has stalled for more than a year due to stiff GOP opposition and Democratic absences in a Senate where Democrats hold the razor-thin majority of 51-49. Her confirmation comes a day after another one of President Joe Biden's court picks, voting rights attorney Dale Ho, was confirmed after waiting almost two years for a vote.
"The trend of the Senate confirming some of President Biden and Leader Schumer's best judicial picks continues," said Chris Kang, chief counsel for Demand Justice, a progressive judicial advocacy group. "It used to be an anomaly for the Senate to confirm a career civil rights lawyer to a federal judgeship. This week, it's happened multiple times."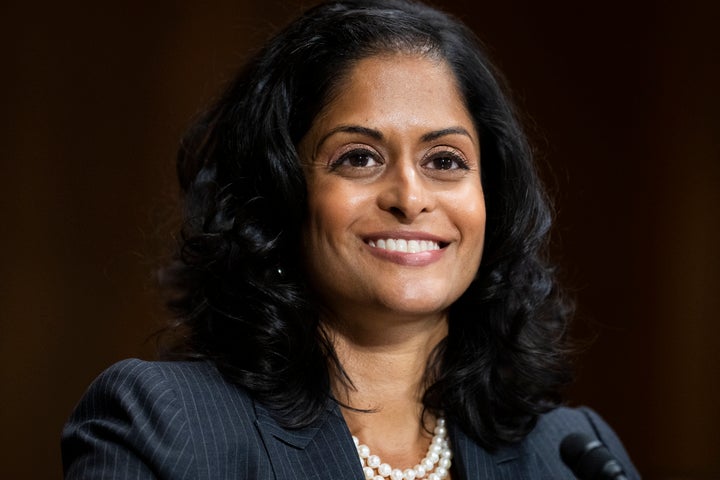 Choudhury faced GOP criticism during her April 2022 confirmation hearing, when Sen. John Kennedy (R-La.) asked if she said at a 2015 speaking event at Princeton University, "The killing of unarmed Black men by police happens every day in America."
Choudhury told Kennedy that she wasn't sure if she had, but said it was possible she had in her role as an advocate. Her testimony spurred law enforcement groups including the Fraternal Order of Police and the Sergeants Benevolent Association to oppose her nomination. She followed up with the Judiciary Committee weeks later to confirm she never made that remark.
"There is no record that I made this statement, and I did not do so," Choudhury said in written responses to questions from the committee. "Additionally, I regret that I failed to state unequivocally at my hearing that the statement is simply not true."
But Republicans remained opposed to her all the same. Manchin, who is up for reelection next year, said Thursday this is why he voted against her confirmation.
"Some of Ms. Choudhury's previous statements call into question her ability to be unbiased towards the work of our brave law enforcement," Manchin said in a statement. "As a staunch supporter of our men and women in uniform, I opposed Ms. Choudhury's nomination."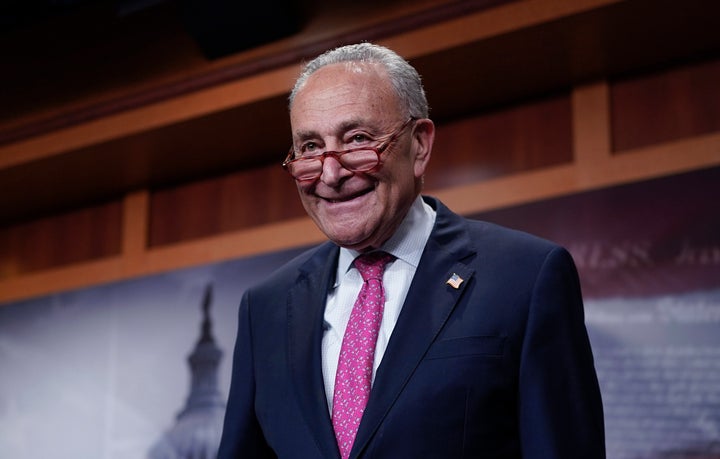 In sharp contrast, Schumer hailed Choudhury as "a shining example of the American Dream" in remarks on the Senate floor.
"She is the daughter of immigrant parents, a graduate of Columbia, Princeton, and Yale Law School, and has dedicated her career to making sure all people can have their voices heard in court," he said. "She currently serves as a Legal Director for the ACLU, and is an expert in civil rights and civil liberties. Her vast and critical experience, coupled with a deep-rooted understanding of the law, will serve her well as a judge for the Eastern District."
Choudhury's and Ho's confirmations are part of a broader effort by Biden to bring badly needed diversity onto the nation's mostly white, mostly male federal bench. As of last month, 66% of his nominees have been women and 70% of his judges who have been confirmed have been women. Additionally, 65% of his nominees have been people of color, and 64% of his judges that have been confirmed have been people of color.
Biden has also made a significant push to diversify the federal bench in terms of judges' professional backgrounds. With Schumer's help in the Senate, the president has been confirming record numbers of public defenders and civil right attorneys to lifetime federal judgeships, a shift from the more traditional corporate lawyers tapped for these jobs.
"This week has been a breath of fresh air," said Rakim Brooks, president of Alliance for Justice, another progressive judicial advocacy group. "Nusrat Choudhury is a legal rockstar who has dedicated her career to racial justice. The dream would be to have a federal bench full of judges just like her — those that have advocated for everyday Americans, not just the wealthy and powerful."
In addition to being the first Muslim American woman to be confirmed as a federal judge, Choudhury is also the first Bangladeshi-American to do so.
Support HuffPost
The Stakes Have Never Been Higher
Popular in the Community