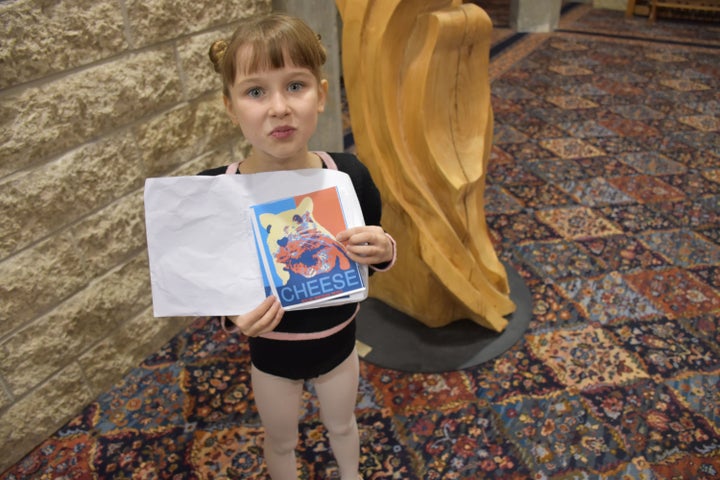 Have you ever watched "The Nutcracker" and felt bad for the Mouse King? A certain 7-year-old from Omaha, Nebraska, certainly has. And she's determined to do something about it.
If you recall the story of "The Nutcracker," adapted from E.T.A. Hoffmann's The Nutcracker and the Mouse King, you'll remember that epic scene in which toy soldiers and mice battle underneath a giant Christmas tree. Toward the end of the scene, Clara -- the ballet's lead character -- throws her slipper at the Mouse King, knocking him out. The remaining mice are forced to carry their commander's lifeless body away in shame.
Annabel Averett recently watched this scene firsthand. The young ballerina, turning 8 years old later this month, has been performing in a production of "The Nutcracker" at Creighton University, running through this weekend in Omaha. And she plays a mouse.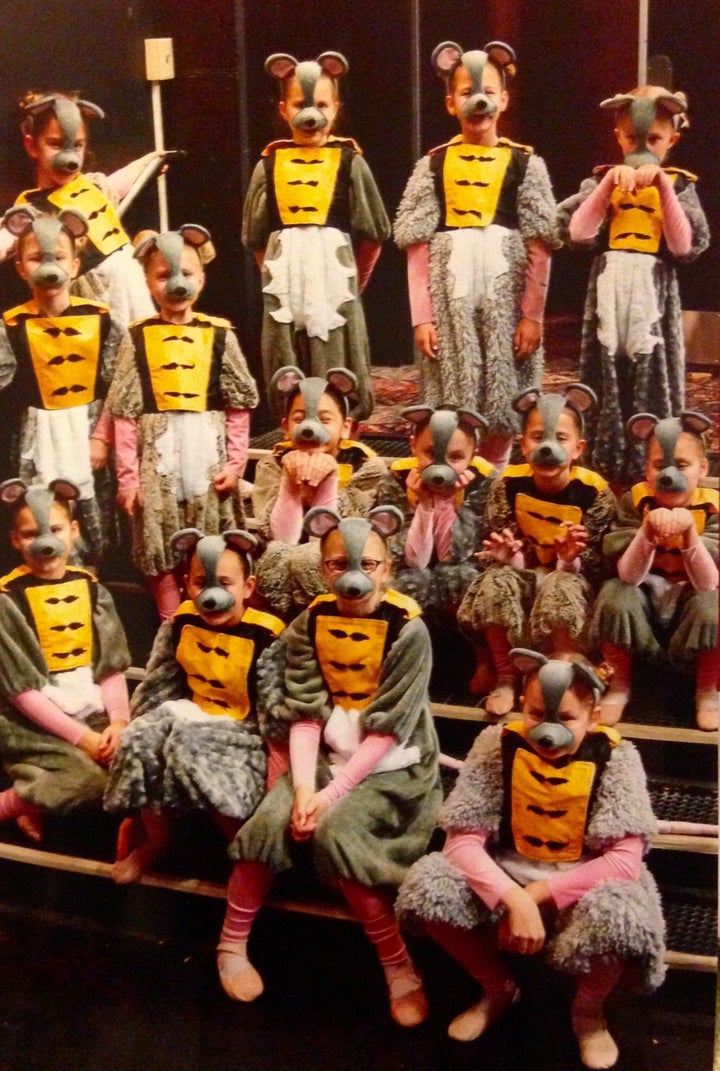 "Playing the part of the mouse made her see 'The Nutcracker' storyline in a completely different way," Annabel's mother, Erin W. Averett, Associate Professor of Archaeology at Creighton University, told The Huffington Post over email. "She realized that people -- in the audience, but also the other characters -- were scared or hated the mice and the Mouse King."
Annabel, her mother says, didn't think the hatred was warranted. So the empowered elementary schooler decided to start the Mouse Freedom Front, a backstage effort to advocate for the rights of the mice in "The Nutcracker." It's no small feat. Annabel has recruited other Mouse Freedom Front members, crafted a 12-point manifesto, passed out pamphlets with information about her cause, and even composed an anthem. All in the hopes of teaching her fellow "Nutcracker" dancers a little bit of empathy.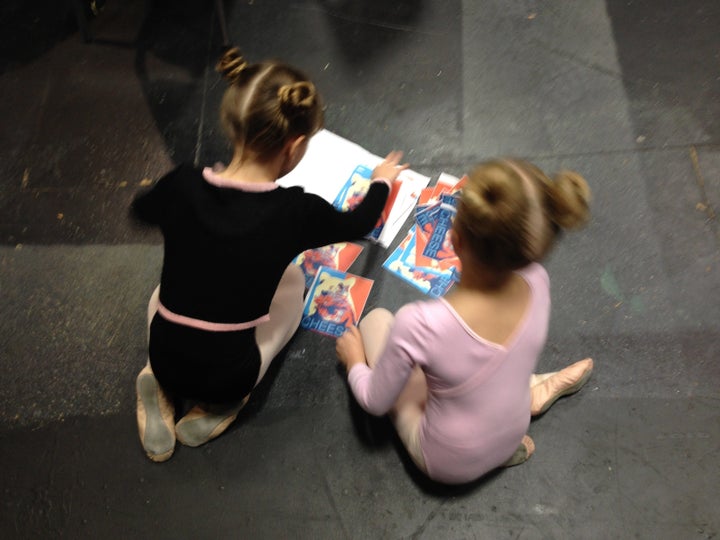 Tell me a little bit about Annabel -- is this her first time taking a stand like this?
She is very bright and reads quite extensively at an advanced level for her age. I think her reading has given her a sense of empathy and awareness of people and issues outside her immediate world. In particular, books like the Harry Potter series that highlight compassion and justice in a way that is approachable for children. She has read all seven Harry books, twice!
Although Annabel has always been sensitive to other people's feelings and is always helping kids at her school, I believe this is her first time taking a stand on this level. One interesting thing is that we have taken her (and her sisters) to see "The Nutcracker" ballet in Atlanta every year since she was three. She told me that when she watched the ballet before she was always scared of the Mouse King and thought the mice scene was a little scary, but also admitted that she didn't understand everything when she was younger and just a spectator.
This is her first year performing the ballet and she was cast as a mouse. She told me that playing the part of the mouse made her see "The Nutcracker" storyline in a completely different way and she realized that people -- in the audience, but also the other characters -- were scared or hated the mice and the Mouse King, but it didn't have to be this way. This caused her to form the Mouse Freedom Front.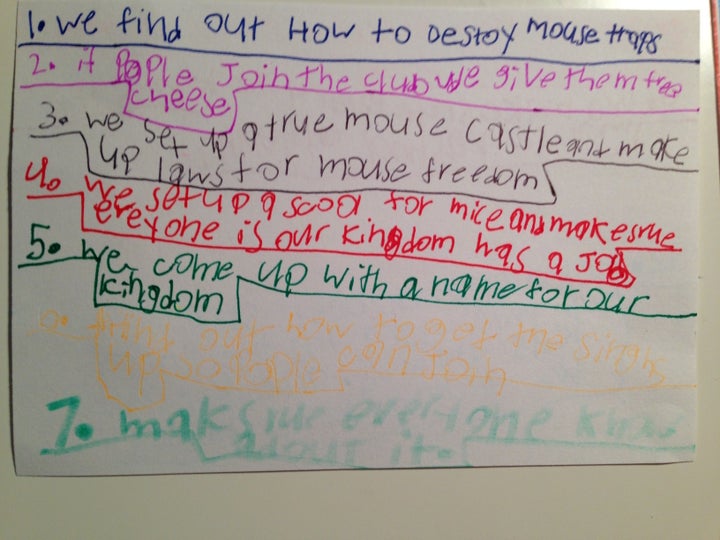 When you say she thought the mice in the ballet were unfairly hated or portrayed, was there a particular moment or series of revelations that led her to turn her dissatisfaction into action?
I had to ask her this, since I didn't really know! Annabel says that when she played a mouse, she started thinking about mouse traps and the "violent" battle scene and how mice didn't do anything to people to deserve mouse traps or war. That inspired her to form the Mouse Freedom Front to fight for mouse freedom and to raise awareness that mice are really nice and should be able to get along with people. She also really bonded with her fellow mice ballerinas and thought this would be a nice way to unify them as a group.
How did she come up with the name Mouse Freedom Front?
Annabel told me that she was inspired by two things: SPEW (Society for the Promotion of Elfish Welfare from Harry Potter) and the Turkey freedom movement from the Thanksgiving movie "Freebirds." We thought that these books and movie did a really good job of inspiring empathy in a 7-year-old [who] can see these humorous concepts from fiction and apply them to "real" life. I realize "Nutcracker" isn't really real life, but it is a step more real than reading a book. Hopefully this type of thought and action will continue later in her life.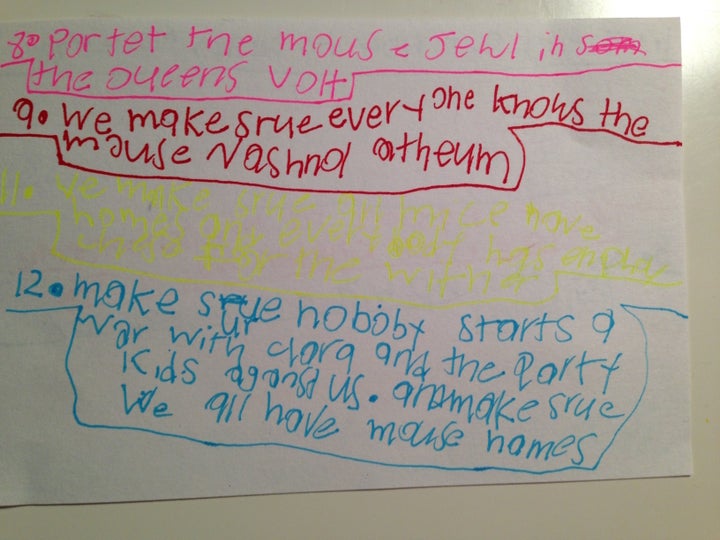 Timeline-wise, how did she organize the Mouse Freedom Front?
Annabel first came up with the name of the movement on Monday night, and then at school on Tuesday during her creative writing period she wrote up a 12-point manifesto.
1. We find out how to destroy mouse traps
2. If people join the club we give them free cheese
3. We set up a mouse castle and make up laws for mouse freedom.
4. We set up a school for mice and make sure everyone in our kingdom has a job.
5. We come up with a name for our kingdom.
6. Find out how to get the signs up so people can join.
7. Make sure everyone knows about it.
8. Protect the mouse jewel in the queen's vault.
9. We make sure everyone knows the mouse national anthem (which by the way they actually have already!)
10. We make sure all mice have homes and everybody has enough cheese for the winter.
11. Make sure nobody starts a war with Clara and the party kids against us and make sure we all have mouse names.
12. Make sure nobody fights or offends or takes over the queen's place.
She then asked us to help her make a pamphlet, which her dad made. I printed and cut the pamphlets and she handed out the pamphlets during the opening performance.
It started as a cute thing Annabel and her mice did, but backstage during their opening performance it really blossomed. Annabel brought the pamphlets and passed them out. Eighty in all! And several mice vowed to post them in six different Omaha schools today. The mice were super excited, but eventually all "The Nutcracker" cast joined on board, including Clara, Fritz and the "party kids." One of the parent volunteers backstage let Annabel give a speech, in which she recited her manifesto, and then they even voted on certain manifesto items.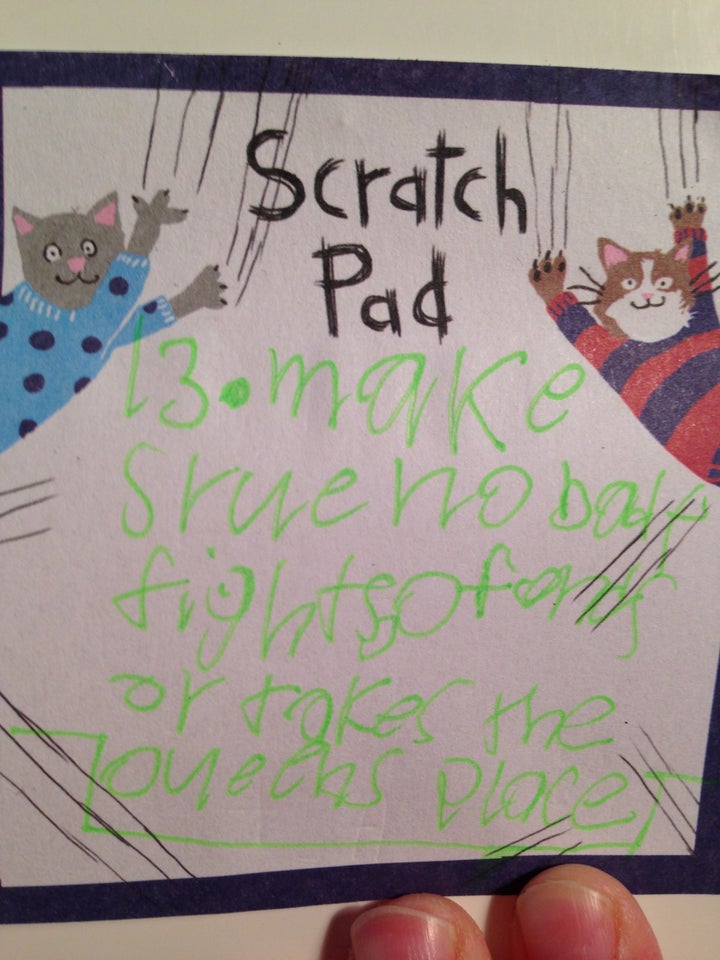 Did Annabel at any point become overtly angry with the way the mice were handled in the story?
Annabel was never really angry, but remained really rational about everything. She did say she was bursting with outrage when she saw Clara knock out the Mouse King on the stage since background Clara was so nice. But then she realized Clara was just playing a part. And now Clara is a proud member of the Mouse Freedom Front!
If she could rewrite "The Nutcracker," would she? Would she change the storyline of the mice?
I asked her this question. She says, "Yes she would! Instead of Clara knocking out our Mouse King with her shoe, I would write the Mouse King as winning the battle and becoming friends with the Nutcracker. The soldiers would then be scared of the mice and just march away. Eventually they would solve all their problems by becoming friends and living happily together."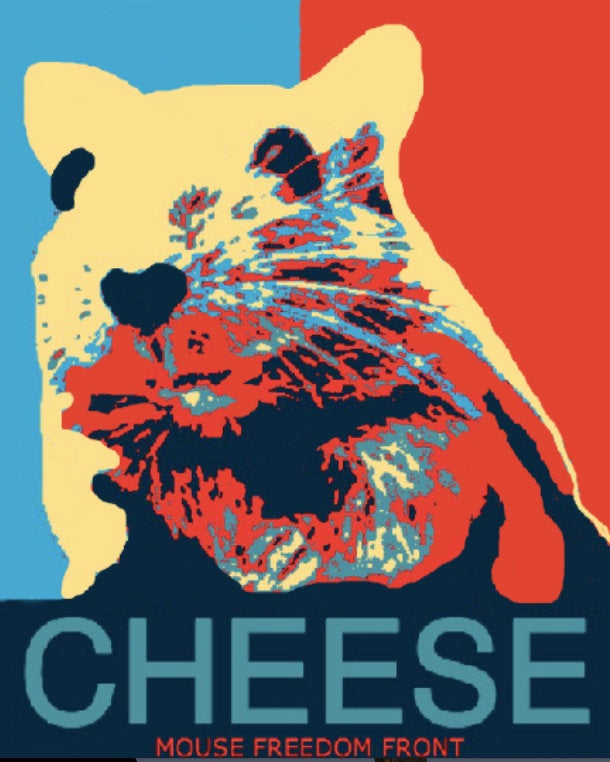 What does Annabel hope her fellow dancers take away from the Mouse Freedom Front? Does she hope to continue it after the ballet?
Annabel says that she "hopes that this was a really good way to bring us [fellow mice dancers and the cast] together and that mouse freedom is a really big thing that we should fight for and that people know mice are nice." She also says she hopes the news will spread after the production ends, and she is working with her friends to keep hanging the pamphlets and spreading the word. She says she plans to continue to fight for mice freedom.
Although we helped her with the pamphlets, the initiative and and details were all her! We think it is quite impressive for a second grader, but of course we are biased. And even though this was done for fun and in a "safe" context of a ballet, in the end we feel that it sends a positive message of inclusion for everyone. In our current political climate where certain groups are feared, hated and negatively portrayed, we think this is an important message for kids to understand. And even better if the message gets across in a fun way and sticks so that they can apply it in real life when they are a little older.
It is also pretty amazing how a 7-year old thinks about an "ideal society" -- in a way it is very simple and humane (educate everyone, give them food and jobs, and don't be mean!). Ultimately, it's also a good message to emerge from a Christmas ballet.
This interview has been edited and condensed for clarity.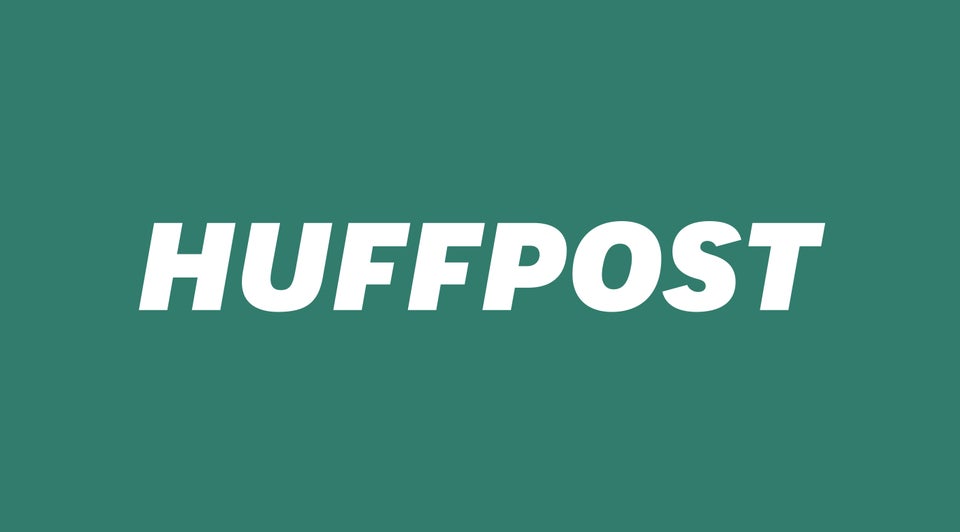 21 Incredibly Talented Kids We Want To Be Like When We Grow Up
Popular in the Community