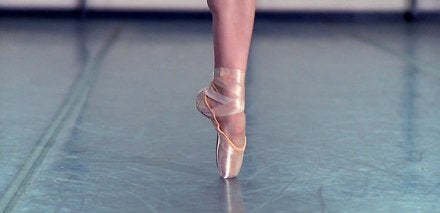 A few days ago, I asked my students at the first ballet class ever held at The College of New Jersey if any of them had ever seen a ballet before. A few of the females raised their hands. "Which one?" I asked. Three of them said almost in unison, "The Nutcracker." Then one rolled her eyes and added, "of course."
I had expected that answer. What other performing arts field has a website devoted entirely to one theatrical story such as the one titled, "Nutcracker Ballet"? The site's 2011 listing for New Jersey shows at least forty-two productions of Nutcracker. And that doesn't include productions in the Philadelphia area or in New York City, which are close enough for us Jersyians to easily attend.
The start of the Nut season (as it's affectionately or not so affectionately called by the dancers who must perform it morning, noon, and night for days on end) is officially upon us. My inbox is filled with "Get Your Nutcracker Seats Now!" pleas, audition announcements, and unsolicited queries from unemployed professional ballet dancers looking to perform in a Nutcracker.
The deluge prompts me to ask a question. With American ballet company directors and boards lamenting the low status of ballet in the minds of the general public, what would happen if our ballet companies offered more options during the holiday season -- the one time of year when both balletomanes and new patrons spend money to see shows? How did we get ourselves trapped in a can of Nuts?

Nutcracker was first performed in Russia in 1892. Based on E. T. A. Hoffmann's, The Nutcracker and The Mouse King, its premier was not a success. But by the second half of the twentieth century, The Nutcracker had spread from two successful American productions: Willam Christensen's 1944 production for San Francisco Ballet and George Balanchine's for New York City Ballet in 1954. Considered the bread and butter of nearly every ballet company, Clara's journey to the Land of the Sweets brings in the funds to keep ballet companies and their more obscure offerings afloat.
But like real bread and butter, the ballet -- of which there are hundreds of versions -- is easy to digest but usually offers little substance. Indeed, most audience members leave a Nut performance satiated with enough sugary dancing to last a whole year before needing to see another ballet performance, which is usually The Nutcracker again.
Yet, there have been some interesting versions of late, which may entice their viewers to return to the theater for more ballet sooner rather than later. Septime Weber's version for The Washington Ballet casts George Washington as the Nutcracker. Those lucky enough to have made it through snow storms to the Brooklyn Academy of Music may have seen Alexei Ratmansky's magical version for American Ballet Theatre or Mark Morris' telling of a different part of the original story, The Hard Nut.
In Morris' version, the movement is modern, not classical. Yet, despite it's lack of typical ballet dancing or perhaps because of it, OvationTV viewers chose Hard Nut as its favorite Nutcracker in that cable station's annual, "Battle of the Nutcrackers" for three years in a row -- 2007, 2008, and 2009. OvationTV did not choose it as a competitor for the 2010 Battle, so who knows how long the streak could have continued. Am I the only one to find it interesting that the one version, which isn't really Nutcracker and isn't classical has won more times than any other?
Some companies are trying different holiday options. English National Ballet, Ballet Magnificat!, and DanceVision Performance Company, the professional-level youth company that Susan Jaffe and I founded and that I now direct, are now doing The Snow Queen for the holidays.
Although DanceVision had succumbed to Nutracker for years by presenting Ms. Jaffe's beautifully choreographed version, enticing community members to attend who weren't related to dancers in the performance was akin to sticking a stale walnut in a nutcracker. No amount of advertising or Drosselmeyer's magic could make them crack and cough up a very reasonable $20.00 per ticket to see young people, no matter how well trained, don mouse costumes and candied colored tutus. With forty-two Nutcrackers in our state to choose from, who could blame them? Even New Jersey's professional companies pull in considerably less than full houses during their Nutcracker runs.
When the DanceVision Board of Trustees decided to take a risk and present The Snow Queen, we all held our breath. But the risk of choosing to leave the nutty battle was worth it. The ballet, which I choreographed to music by Rimsky Korsakov and Edvard Grieg, gave DanceVision its first sold-out house ever in a theater that seats almost 1,000. And many who came to see it came back in the spring to see The Secret Garden, which gave DanceVision the biggest audience yet for that ballet as well. I can't say how Snow Queen will fare this year, but my bets are on it doing well again.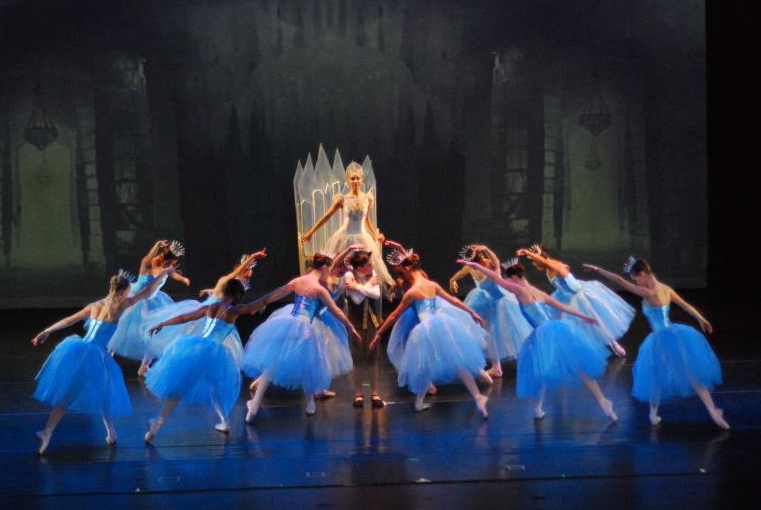 The Snow Queen Photo by Melissa Ackerman
At times I am nostalgic for DanceVision's performances of Nutcracker. The music is glorious, the characters familiar. But it's time to move on. When a little girl, Virginia O'Hanlon wrote to an editor of the New York Sun in 1897 and asked if there is a Santa Clause, he replied, "Yes, Virginia, there is a Santa Claus." He went on to write, "Only faith, fancy, poetry, love, romance, can push aside that curtain and view and picture the supernal beauty and glory beyond." I would add to that sentence, "...The Nutcracker."
Let's all have a little faith that American audiences would appreciate more than another Nutcracker. And if there really is a Santa Clause, maybe more of us should ask for a new ballet this holiday season.
For additional information about DanceVision please visit www.dancevisionnj.org
Calling all HuffPost superfans!
Sign up for membership to become a founding member and help shape HuffPost's next chapter