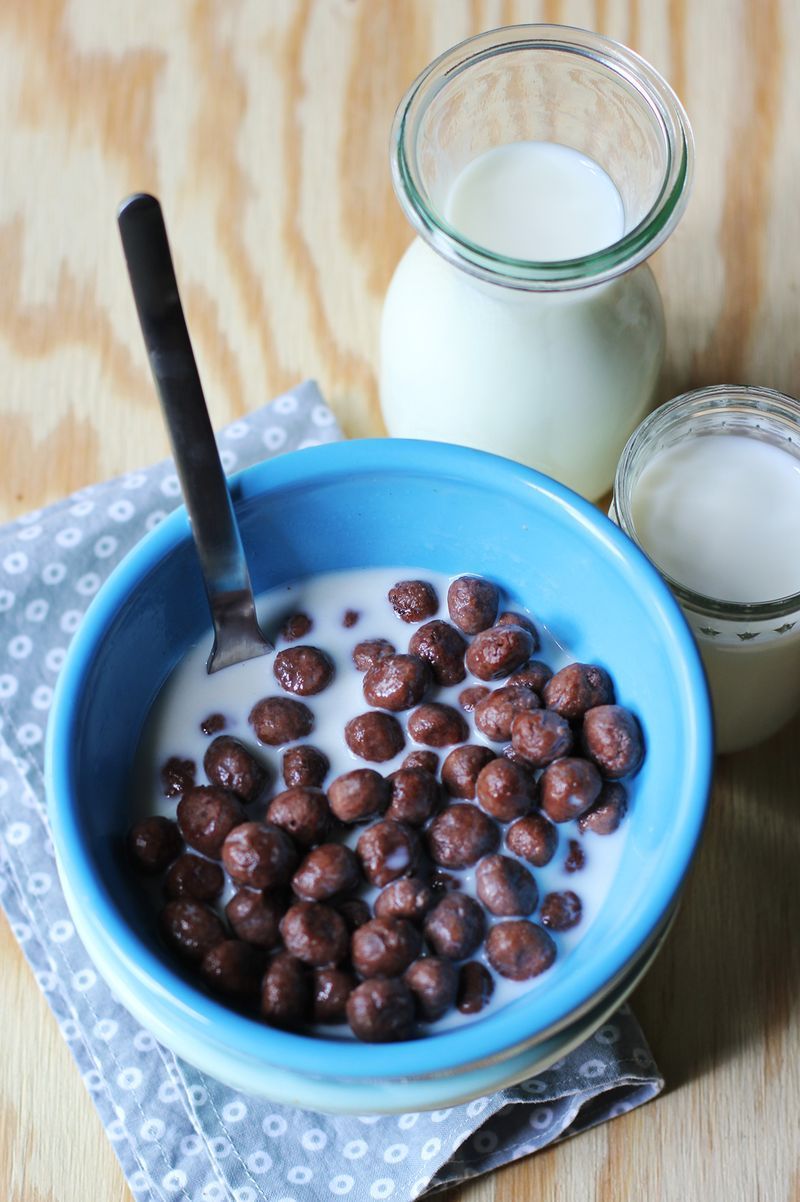 Photo credit: A Beautiful Mess
What you're looking at is the beautiful union of Cocoa Puffs and Nutella. This Nutella-spiked homemade version of our favorite kids cereal is crispy. It's chocolatey. It's wonderfully hazelnut-y. And it is in no way part of a balanced breakfast. But it's Nutella cereal.
Emma of A Beautiful Mess came up with this creation, and we are now basically ruined for life because we will never eat another healthy breakfast again. But who cares, because NUTELLA CEREAL. Get the recipe over here.