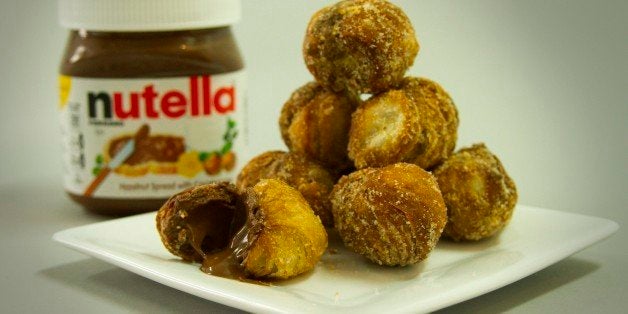 Nutella®. Cronuts™. That is all.
Okay, we'll tell you more. Nutella is celebrating its 50th anniversary on Monday, May 19. In honor of its birthday, Nutella teamed up with famous Cronut™ inventor Dominique Ansel, and the result is as good as you hope it would be. Ansel is making Cronut™ holes made with Nutella®, in what might be the ultimate display of hyped food. The dually trademarked dessert is literally a mouthful.
As you can see from the drool-inducing photos, the Cronut™ holes are filled with Nutella. While we're still a little skeptical of the whole Cronut™ craze to begin with (why tamper with perfection? The doughnut and croissant were doing just fine, and Dominique Ansel makes a better pastry in his shop anyway), these Nutella Cronut™ holes look pretty great.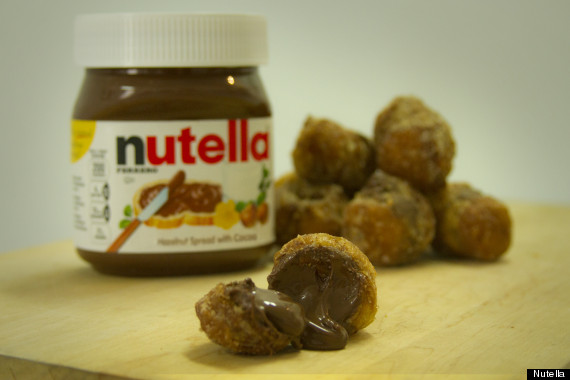 With the Cronut™ line still wrapping around the block a year after its debut, it's clear that people are still crazy for the things. We thought Nutella, having been around for 50 years, had already seen its peak, but Eataly is proving us wrong. After its wine store was shuttered, Eataly decided to replace Eataly Vino with a Nutella Bar. If you're wondering how well it will do, General Manager of Eataly Chicago Alex Saper says customers wait for up to 45 minutes for its Nutella Bar. Apparently people are still going nuts for this ubiquitous chocolate hazelnut spread.
Before you get too excited about the Cronut™ holes made with Nutella®, they will only be available at Nutella's 50th anniversary party on May 19. We're hoping they make enough of a splash that they become a regular at the Eataly's Nutella Bar -- it seems only right.
Related
Before You Go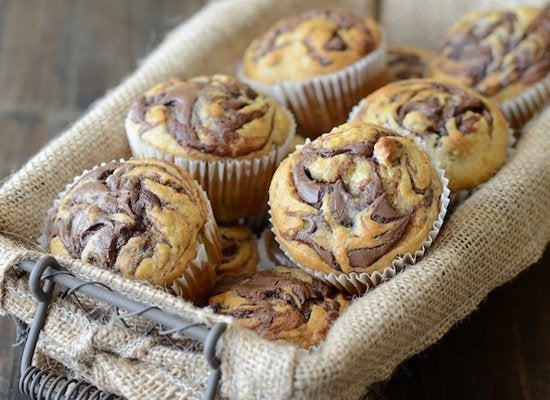 Nutella Recipes