Nutella muddy buddies, a.k.a Nutella "puppy chow", is sure to be a hit with kids and adults alike. Make a double batch because this stuff is addictive!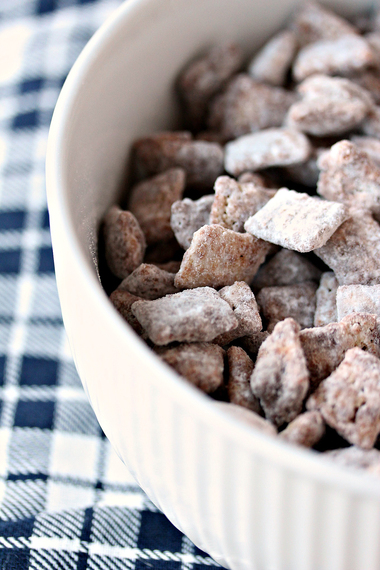 Nutella has become one of my biggest weaknesses. I am seriously hooked on it. I can never get enough Nutella in my diet. Whether it's Nutella popcorn, or Nutella hot chocolate, or this Nutella muddy buddies recipe, I crave Nutella constantly.
I think it's my body trying to make up for all the years of me not eating it. I didn't realize Nutella existed until a few years ago. People kept talking about it and I wanted to see what all the fuss was about. Life changing decision, I was hooked immediately.
I should have known I would love it. It's made from hazelnuts, which are my second favourite kind of nuts. Pistachios are my favourite, I'm not going to lie. I live for them. Not even kidding. I have to eat pistachios every single day of my life. No lie.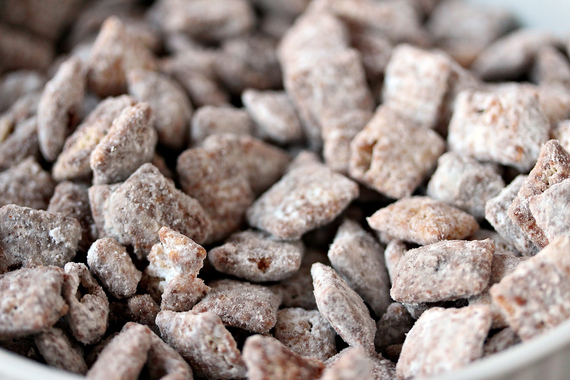 When I'm not eating pistachios, you can find me wandering around the house with a jar of Nutella. I always buy two jars at a time because I never want to run out of it. My family is notorious for putting back empty jars of things, so I've learned to hide a spare.
I realize that makes me sound weird, but I'm really not. I'm just being proactive about food emergencies. Some people make sure they have spare tires in their cars, some pack extra socks while travelling, I keep spare Nutella hidden in case of a Nutella emergency.
Personally I think you need to be proactive in stocking your pantry. You also need to be proactive when stocking your hidden pantry. The one the hooligans know nothing about. It's for everyone's own good if only one person knows where the secret stash is.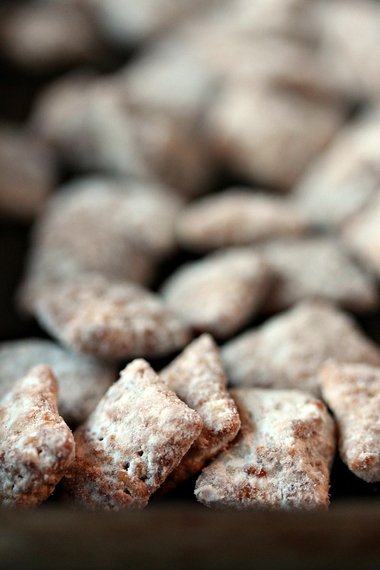 If you think about I'm just being smart and thinking long term. Sooner or later there's going to be a zombie apocalypse. You know it, and I know it. So I'm thinking about the future. A future filled with zombies requires copious amounts of hidden Nutella.
When everyone else is eating unspeakable canned items I'll be living the high life. Zombies won't stand a chance against me. I'll be fuelled with Nutella and ruling the zombie apocalypse like a boss. I plan on having lots of this Nutella muddy buddies mix on hand too.
So when the inevitable happens you'll want to head to my house. We'll rule the world.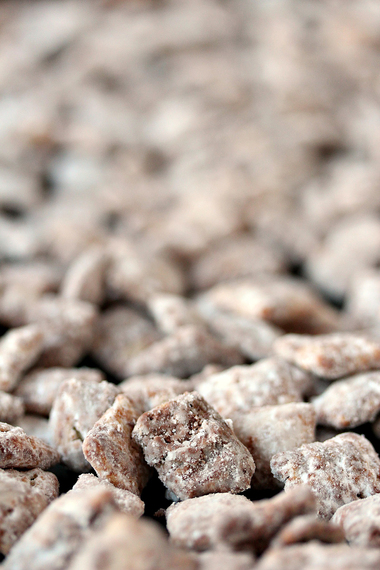 Popular in the Community