Take a look at this beautiful stack.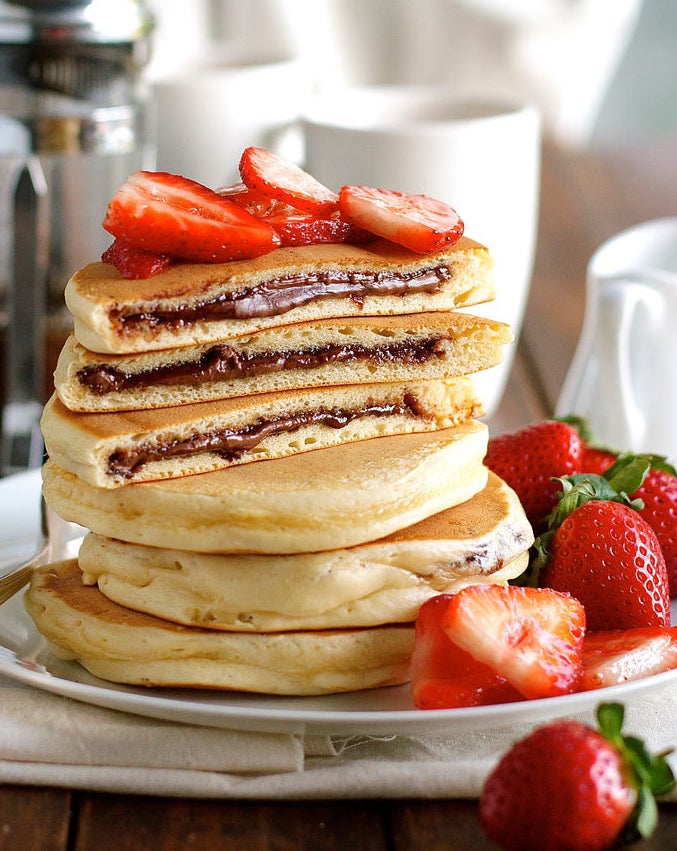 Never has there ever been a more beautiful sight to grace the breakfast table, and we've come across some truly breathtaking pancakes, waffles and biscuits in our time. These pancakes are so beautiful it's hard to believe they exist in real life, but they do. And you can make them in your own kitchen.
Food blogger Recipe Tin Eats has come up with this glorious creation and we just can't thank her enough. We've seen Nutella pancakes before, but never have they been perfectly stuffed, and warmed inside the fluffy layers of buttermilk pancakes. How did she do it? A stroke of genius and the use of a freezer.
Recipe Tin Eats made frozen pancake-shaped Nutella disks to sneak inside of two pancakes she fused together in a pan. Head on over to her site to see how she does it, and don't forget to thank her for her creative mind and commitment to better Saturday morning pancakes.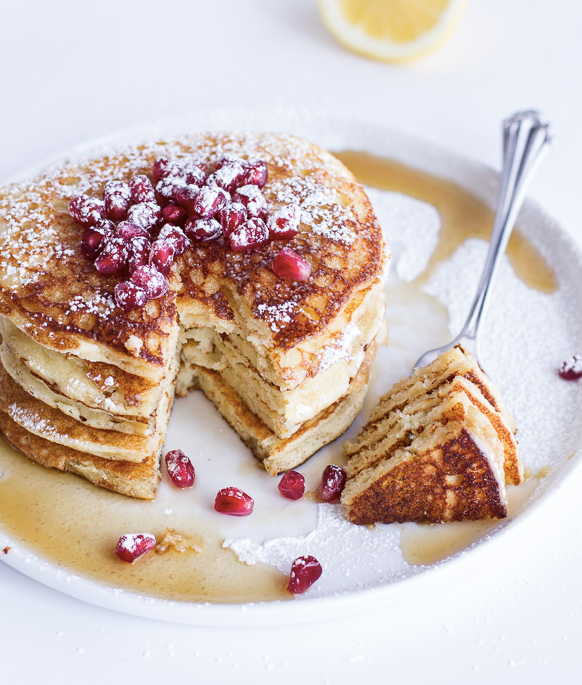 Pancake Recipes