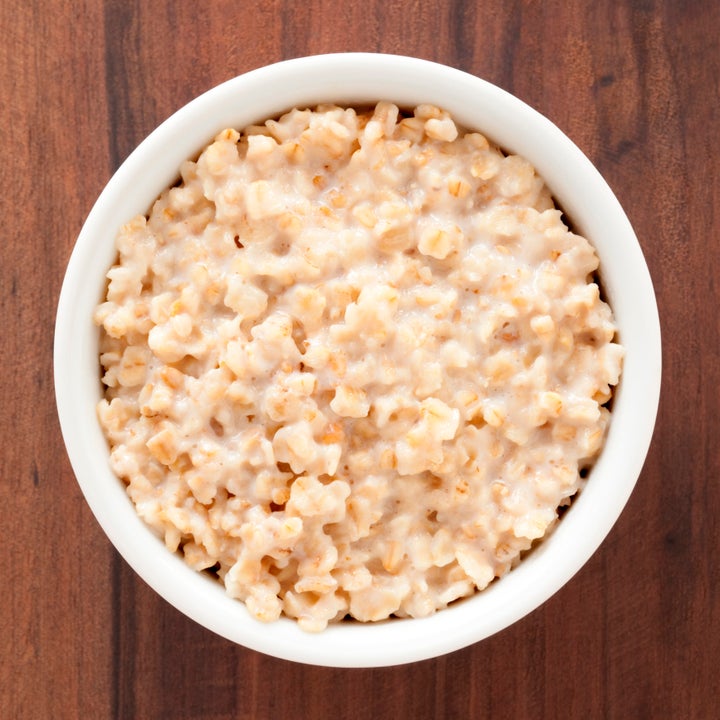 In the breakfast lineup, oatmeal is the clearly the healthy choice. But within the world of oatmeal, there are options. Lots of them. Are you making the right one?
If you are the person who reaches for those quick-cooking oats, you might not making the best choice in terms of health. Sure, they're convenient. And of course, opting for instant oats will usually be healthier than the muffin you could pick up at your local coffee shop. But some of those instant oats can house just as much sugar as your favorite baked goods.
Instant oatmeal uses the exact same oats as old fashioned rolled oats, only they are rolled a little bit thinner and cut finer so that they cook very quickly. However, since instant oatmeal can often be found in single-serving packets, it is more often than not sold in all kinds of fun flavors. Those flavors are usually what lead us astray because a LOT of sugar is added to them. One packet of Quaker Oats Apple and Cranberry Instant Oatmeal has 12 grams of sugar in it. That's a huge jump compared to the sugar content of plain instant oats, which has absolutely no sugar.
Another thing to look out for with instant oats is the fiber content: look for 3 grams of fiber per serving. (The fiber is what makes oatmeal such a nutritious choice, after all.) Also be careful of preservatives. One rule of thumb is to stay away from any oats with ingredients you can't pronounce.
Whatever oatmeal you choose, however, you can still pat yourself on the back for a job well done. As Dr. David L. Katz, director of the Yale University Prevention Research Center, told us, "The only oatmeal that can do you any good is the oatmeal you eat, and even instant oatmeal is better than most breakfast choices most Americans make."
Next time you make yourself a bowl of oatmeal, consider giving it a boost with one of these recipes below.
Savory Oatmeal With Garlicky Greens And Bacon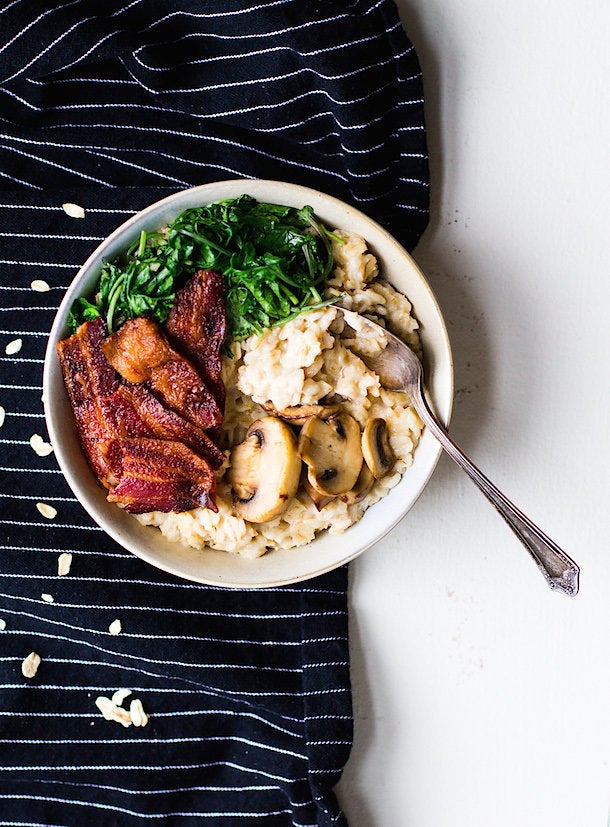 Greens-Loaded Steel Cut Oats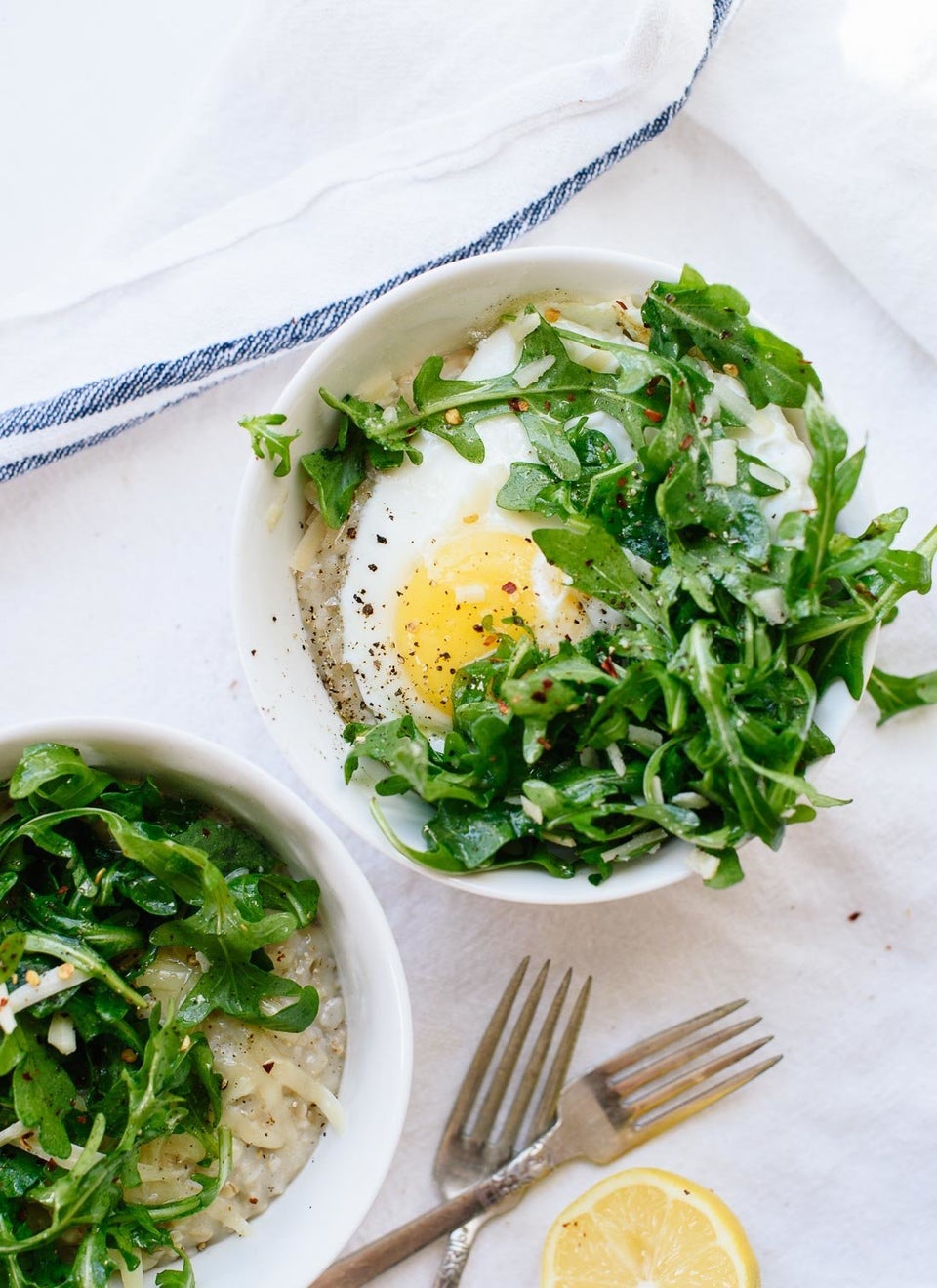 Mushroom, Kale And Miso Steel Cut Oats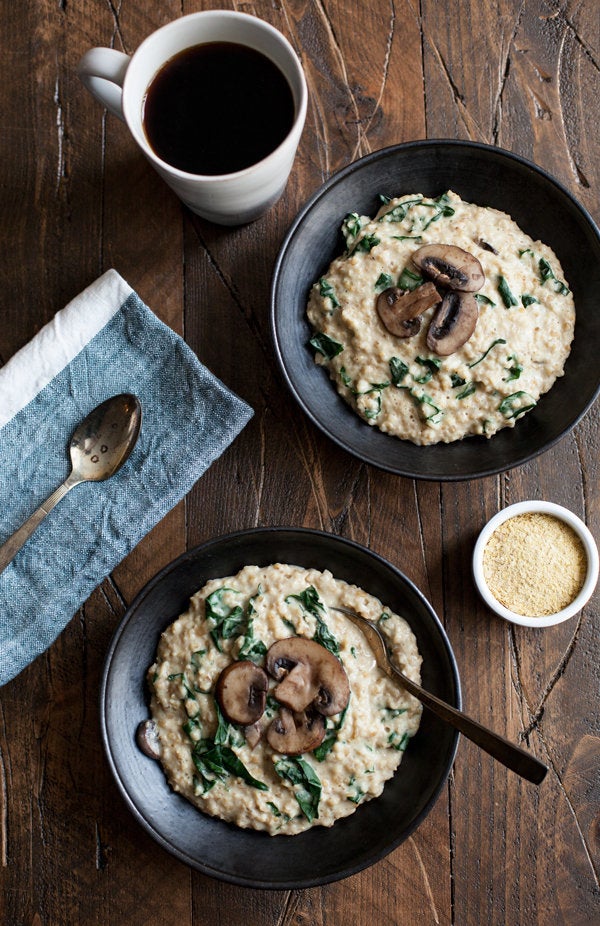 Savory Oatmeal With Roasted Squash, Soft-Boiled Eggs And Herb Oil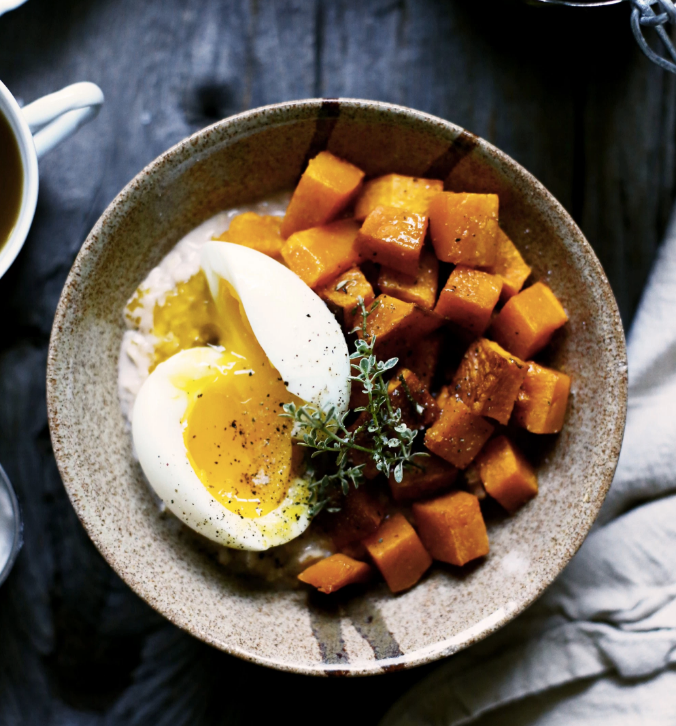 Savory Spanish Oatmeal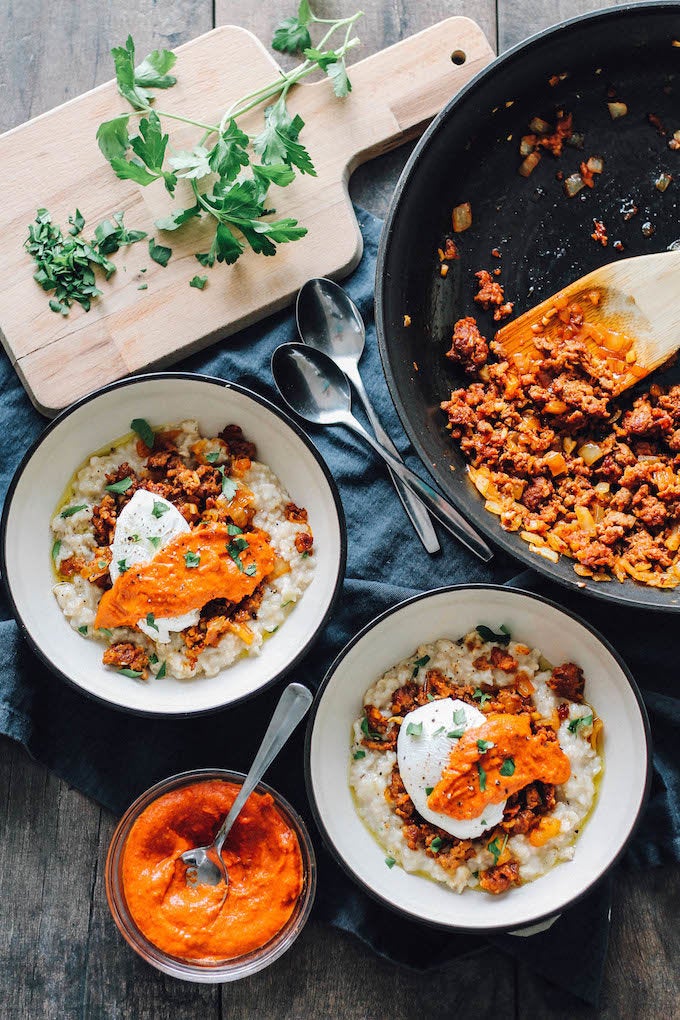 Bacon, Cheddar And Egg Savory Oatmeal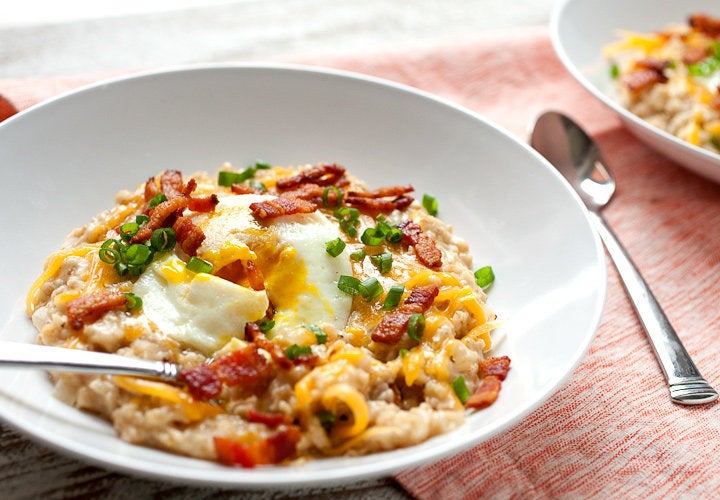 Savory Turmeric Chickpea Oatmeal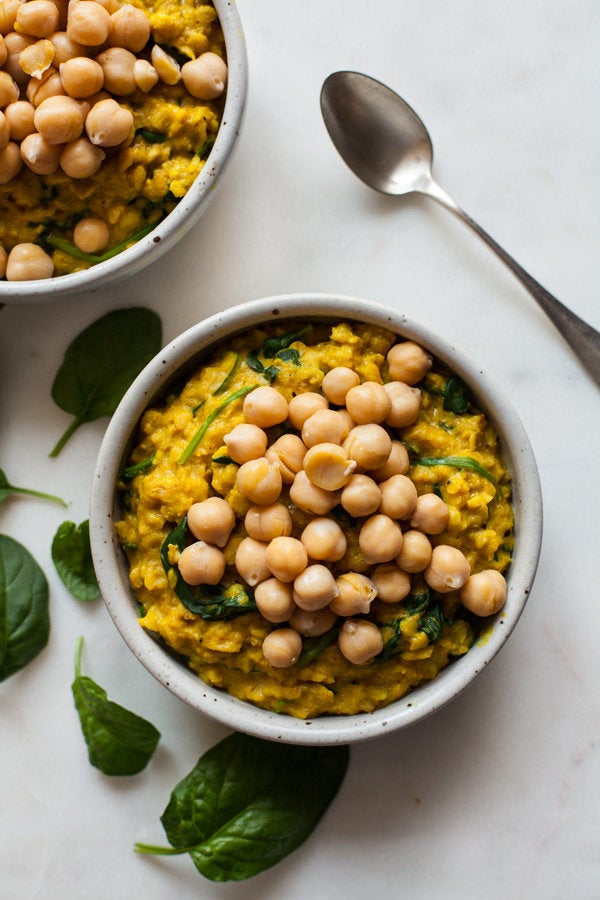 Savory Oatmeal With Poached Egg And Hollandaise Sauce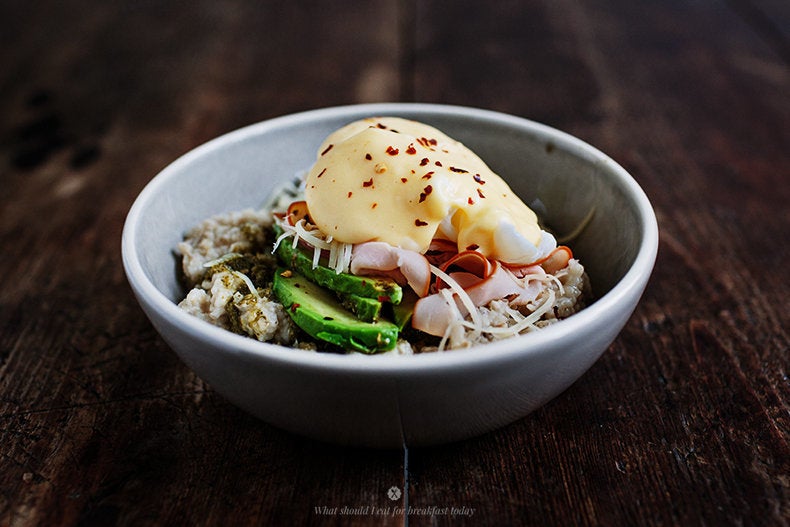 What Should I Eat For Breakfast Today
Cheesy Oats With Avocado And Fried Egg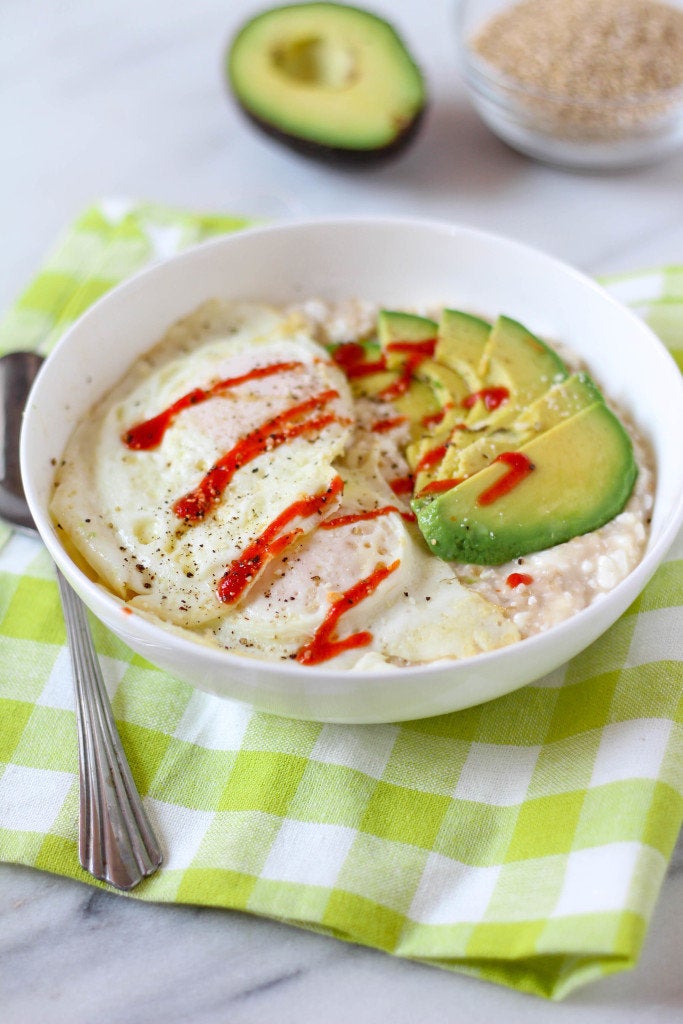 CORRECTION: A previous version of this article incorrectly stated that instant oatmeal did not contain the bran that rolled oats and steel cut oats do. Instant oatmeal is in fact a whole grain.