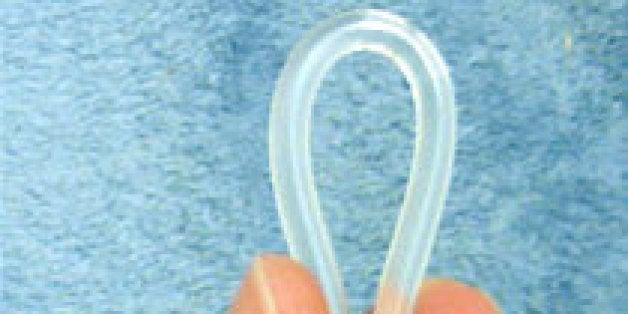 WASHINGTON -- Merck & Co. will pay $100 million to resolve thousands of lawsuits alleging its NuvaRing contraceptive device causes potentially fatal blood clots, according to a settlement announced Friday.
The settlement addresses as many as 3,800 cases in federal and state courts in Missouri and New Jersey, as well as certain unfiled claims that meet specific eligibility requirements. The $100 million payout, averaging more than $58,000 per case, will be contingent upon at least 95 percent of the eligible claimants opting into the program.
Thousands of women have accused Merck of misleading consumers about the risks associated with NuvaRing, namely a higher risk of blood clots than other hormonal contraceptives. The drugmaker denied fault under the agreement and continued to stand by the safety of its product in a statement provided to The Huffington Post.

"We stand behind the research that supported the approval of NuvaRing, and our continued work to monitor the safety of the medicine," said Merck spokeswoman Lainie Keller. "There is substantial evidence to support the safety and efficacy of NuvaRing, and we encourage women to work jointly with their healthcare providers to discuss benefits and risks of any contraception approach before choosing an option that is right for them."
Roger Denton, one of the lead counsels for the plaintiffs suing Merck in federal court, praised the settlement, which came after close to one year of negotiations.
"I believe that the settlement program announced today, both in NJ and in the MDL Court in St. Louis, is an outstanding result and in the best interests of all the women who have suffered an injury associated with the use of NuvaRing," Denton said in a statement to HuffPost. "The settlement program is a simplified and cost effective method that will bring the most compensation to the injured claimants and is fully endorsed by Judge Rodney Sippel, the MDL judge in St. Louis, Judge Brain Martinotti, the presiding mass tort judge in New Jersey, as well as the court-appointed mediator, retired federal Judge Wayne Andersen of Chicago."
NuvaRing was originally manufactured by the pharmaceutical company Organon and approved by the Food and Drug Administration in 2001. Organon was acquired in 2007 by Schering-Plough, which merged with Merck in 2009. NuvaRing generated $623 million globally in 2012, according to its financial report.
A Huffington Post investigation in December found that during the approval process, the FDA had concerns about NuvaRing's safety, and recommended that Organon include a statement in its packaging to warn women and health care providers that the device may carry an elevated risk of blood clots. Internal company emails showed the drugmaker was adamantly opposed to including such a statement and fought successfully to keep it out of their warning label.
NuvaRing is currently marketed in more than 50 countries and has proven effective for the majority of its users. Several studies since its approval have nonetheless suggested that the type of progestin used in the device, as well as the way it dispenses hormones into the bloodstream, may put women at a higher risk of blood clots.
Merck was ordered to pay significantly less money than German drugmaker Bayer AG, which has faced similar allegations regarding its birth control pills Yaz and Yazmin. Last year, Bayer confirmed it had paid nearly $1.6 billion to settle thousands of lawsuits after women alleged that the pills had caused them to develop near-fatal blood clots.
Calling all HuffPost superfans!
Sign up for membership to become a founding member and help shape HuffPost's next chapter
BEFORE YOU GO
PHOTO GALLERY
War On Women