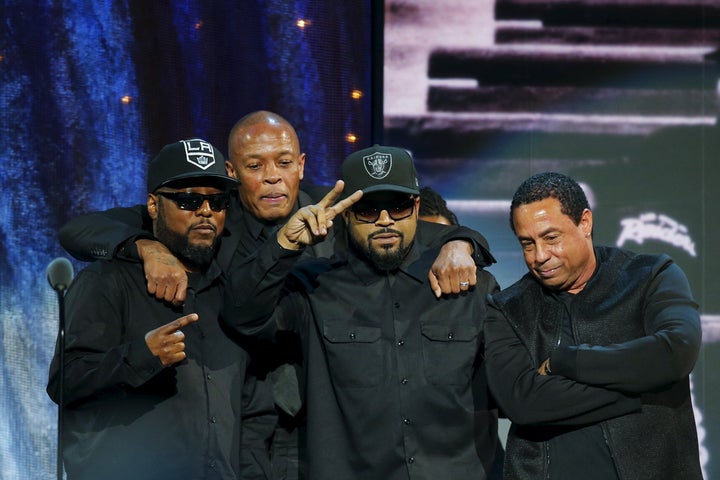 California rappers N.W.A. finally took their place in the Rock and Roll Hall of Fame on Friday, jubilant about their transformation from one of the most hated bands in America to music's mainstream.
N.W.A., formed in the 1980s in the troubled Compton neighborhood of Los Angeles and enjoying new fame through the 2015 biopic "Straight Outta Compton," were only the fifth hip hop act ever to be voted into the Hall of Fame. They had been nominated three times before.
The group made waves for their often inflammatory songs that reflected the violence, crime and anti-police sentiments of their neighborhood, but went on to sell more than 100 million records.
Founding member Ice Cube said the group had earned their place in the Hall of Fame, just as the pioneers of jazz, blues, punk, rock and pop before them.
"We have come a long way from being so hated in the industry to making it to the Rock and Roll Hall of Fame," Ice Cube said. "Are we rock and roll? You're goddam right we're rock and roll. Rock and roll is not conforming to the people who came before you, but creating your own path in music and in life."
N.W.A. celebrated with Dr. Dre taking a selfie on stage of the group.
British metal band Deep Purple, soft rock-pop group Chicago, singer Steve Miller, and 1970s rock band Cheap Trick rounded out the 2016 inductees, who were chosen by fans and more than 800 voters of the Rock and Roll Hall of Fame.
Artists are eligible for inclusion 25 years after the release of their first recording.
Miller, who moved from blues to pop and back again to produce 1970s hits such as "The Joker" and "Fly Like an Eagle," lashed out backstage at the induction process.
He criticized restrictions over music and video licensing for the show and complained about being offered only two tickets for family and friends for the ceremony.
"This came so close to not happening," Miller said of his appearance at Friday's ceremony. "They make it so unpleasant."
British band Deep Purple, formed in 1968, performed their signature hit "Smoke on the Water." Introducing the band, Metallica drummer Lars Ulrich, called them timeless, pioneering and mesmerizing.
Chicago, which fused jazz and rock, performed their upbeat hit "25 or 6 to 4," but left out what was arguably their best-known song, the 1976 romantic ballad "If You Leave Me Now."
The ceremony will be broadcast on HBO on April 30.
Before You Go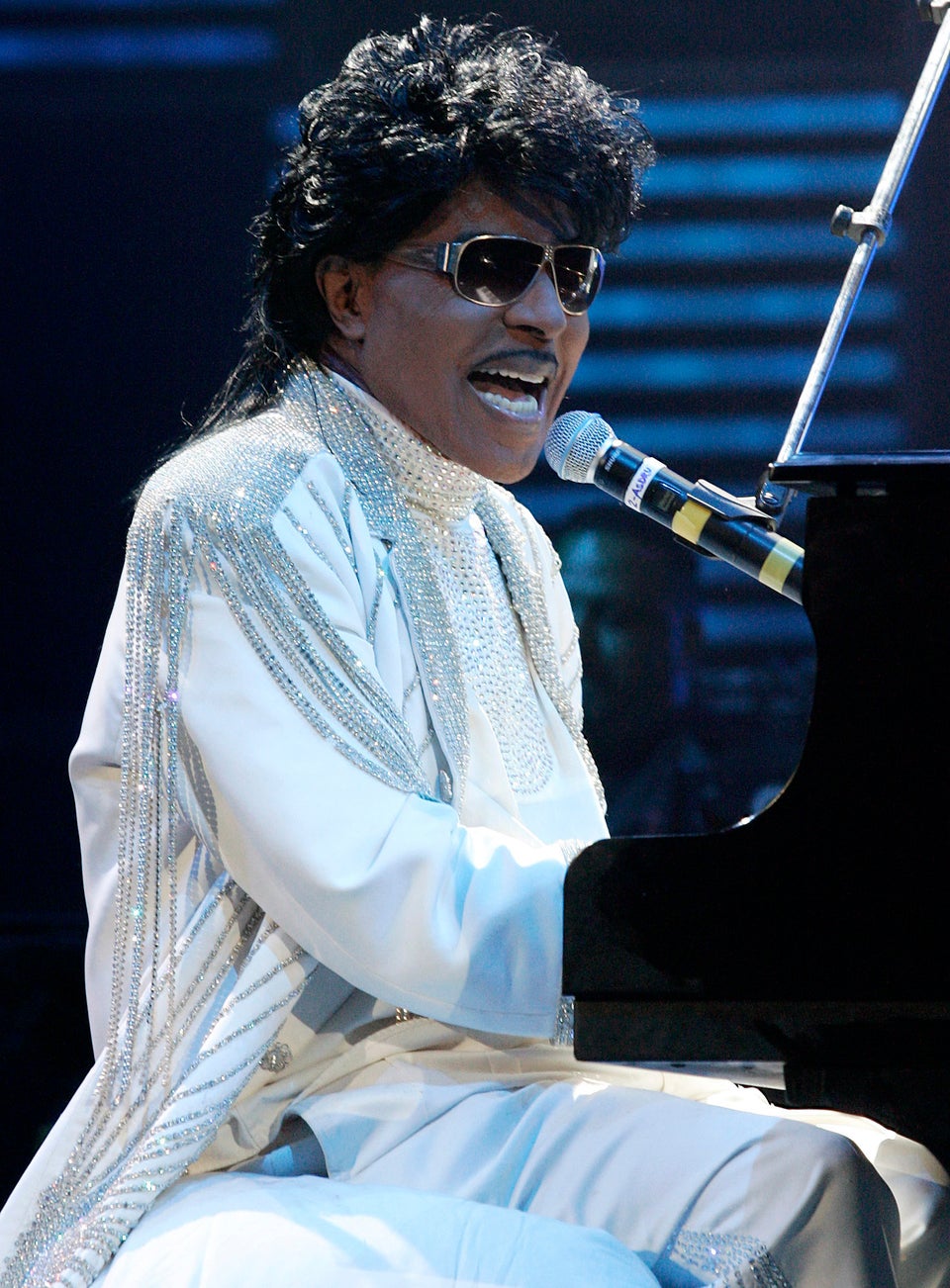 Black Rock And Roll Hall Of Famers Through The Years
Popular in the Community