When Georgia high school student Tiambrya Jenkins was in ninth grade, the teen, who is black, got into a fight with a white classmate. Both girls were transferred to an alternative high school as a result, but the white student returned to regular school after 90 days. Jenkins had to stay in the alternative school for a year.
"It was like being in prison," Jenkins, now 16, said in a press release for the National Women's Law Center. "The classrooms had no windows. There was an adult in the room, but there was almost no teaching. We'd just sit around and talk until the bell rang. A year later, I was finally sent back to my regular school. But, by then, my classmates were way ahead of me."
While black male students are the most frequently suspended, African-American girls also disproportionately receive harsh punishments, the report says. The discipline disparities for black girls are likely related to racial and gender stereotypes that portray African-American females as "loud, confrontational, assertive, and provocative," the report says.
The graph below –- based on data from the U.S. Department of Education -- shows that a far greater percentage of African-American girls are disciplined than their population would suggest.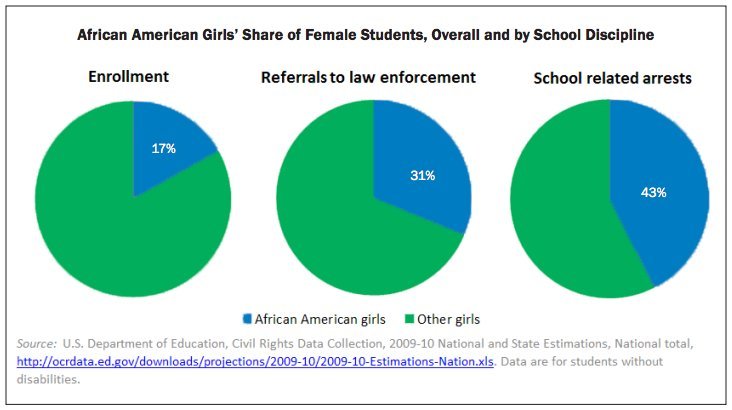 Data from Ohio, one of the few states that details school discipline data based on gender and race, shows that African-American girls were suspended substantially more in the 2012–2013 school year than white girls, often for vague offenses like "disobedience/disruptive behavior."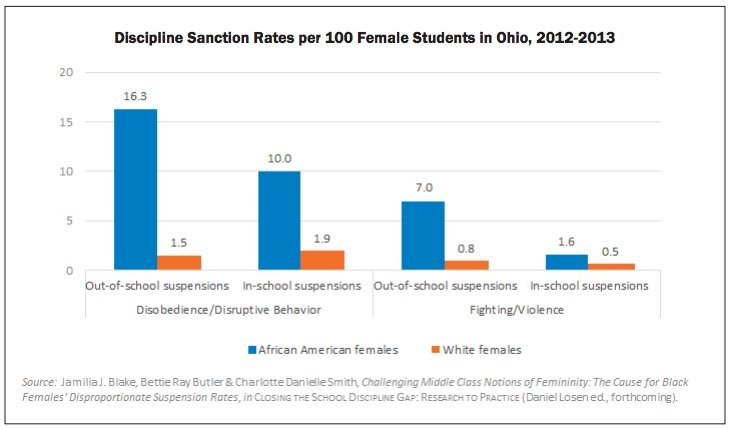 African-American females also are more likely to face sexual harassment in school than their white female peers, notes the report. They are more likely to be held back, and to score lower on standardized tests than white girls. The report notes that these academic disparities are likely related to the fact that teachers in schools with large African-American populations typically have less experience and less access to educational resources.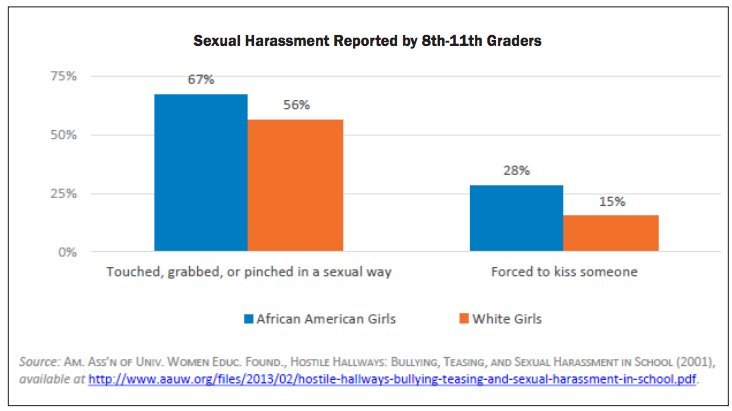 African-American girls are less likely than white girls to participate in after-school activities or to take math and science classes. According to data from 2009, African-American girls had lower grade-point averages than girls from any other racial or ethnic group, the report says.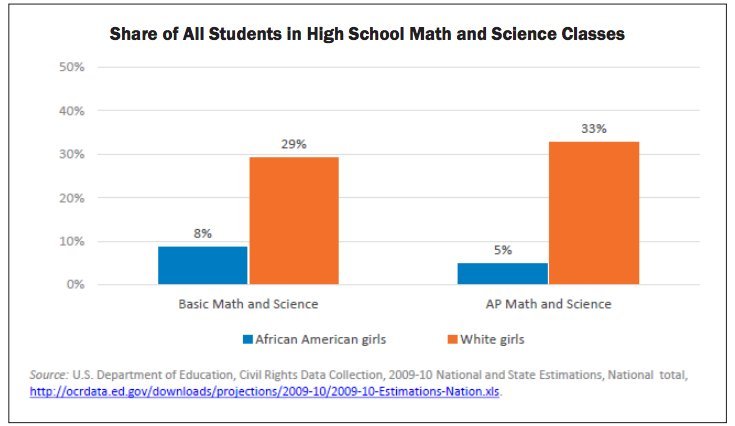 Fatima Goss Graves, vice president for education and employment at the National Women's Law Center, told The Huffington Post of at least one bright spot in the report. Evidence suggests that black girls are more likely than white or Hispanic girls to consider themselves leaders, and to express higher leadership aspirations. Graves noted that "there's in some ways a disconnect with the opportunities that are there" for African-American girls.
"African-American boys and girls still disproportionately attend high poverty racially isolated schools," Graves said. "That means they have less access to some of the resources that are present in other schools -- whether we're talking about access to teachers who are trained in the subject they're teaching, or access to A.P. courses, or access to certain high-level STEM courses ... That makes a difference."
Sherrilyn A. Ifill, president of the NAACP Legal Defense Fund, said in a press release that the report highlights the need for change.
"Our educational policies and practices must open the doors of opportunity for all -– regardless of race or gender. Only then will we fulfill the promise of Brown v. Board of Education, the landmark ruling that invalidated legal segregation in America 60 years ago," Ifill said.

Before You Go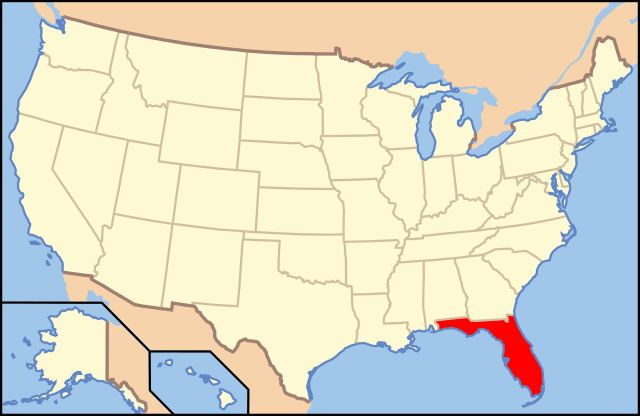 States With Best Educational Outcomes For Girls