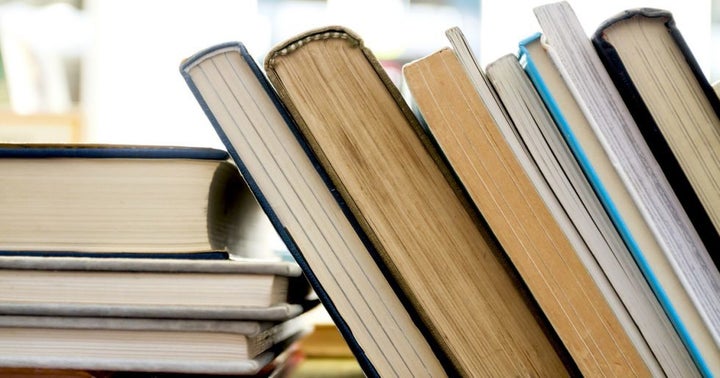 New York State Department of Correctional and Community Service (DOCCS) enacted Directive 4911A in December as a pilot project in three New York prisons. Under this Directive, prisoners may only receive packages from six approved vendors (a couple more vendors may be later added), and packages from family members are restricted to non-electrical musical instruments, a wedding ring, and clothing for the prisoner to wear upon release. This move, says DOCCS, is all about increasing safety and reducing contraband.
Not everyone is convinced.
Under the Directive, prisoners will no longer be able to receive fresh food and a variety of books. As of January 2018, just 77 books are on the approved vendor list. What can the prisoners enjoy during reading time? Five romance novels, 14 religious books, 24 drawing/coloring books, 22 puzzle books, a dictionary, a thesaurus and 11 how-to books.
Jack Beck, director of the Prison Visiting Project, was not impressed. "The department's response has been in every way to use security as a tool — and I see it as a weapon — to retaliate against the population of inmates and their families," he said.
NYC Books Through Bars, a nonprofit organization that sends free donated books to inmates, is also upset by the directive. In operation for more than two decades, Books Through Bars uses volunteers to send an average of 600 book packages to American inmates every month. The books are ones specifically requested by the inmates, which greatly increases their access to reading material not available in prison libraries.
Books Through Bars issued a statement rebutting the directive, noting that inmates in the pilot program would no longer receive "Jane Austen, Ernest Hemingway, Maya Angelou, or other literature that helps people connect with what it means to be human. No texts that help provide skills essential to finding and maintaining work after release from prison. No books about health, about history, about almost anything inside or outside the prison walls. This draconian restriction closes off so much of the world to thousands of people."
But does DOCCS have a point?
Anthony J. Annucci, the corrections department's acting commissioner, says contraband in prison rose 74 percent between 2013 and 2017, and 64 percent of that contraband entered through the package room. He blames creative smuggling for a spike in fatal overdoes, and points to the 27 other states that use "secure vendors."
DOCCS decries the hue and cry against the directive citing that it is "patently false to suggest that individuals will not have access to books, magazines or other literature," and again cites safety as the reason for the new rules.
A representative of Books Through Bars countered with the fact that they have never had an incident of contraband in a book they had provided.
It's easy to see why this "book ban" is so controversial. Reading is a fundamental skill that is more a right than a privilege. The act of reading opens doors metaphorically and physically – through education, skills gains, improving thought processes, and access to better jobs and resources. Reading opens up the world, and when your world is prison cell, reading can be both educational and an important outlet.
Equally important is the safety of the staff and inmates. The fact that contraband is increasingly getting inside cannot be ignored.
Perhaps the answer is simple: Make Books Through Bars an approved vendor and have prisoners and their families use this free resource to keep the flow of books going to prisons. Their track record speaks for itself, and the program will not cost taxpayers any money.
Right now Directive 4911A is pilot program. Time will tell if it becomes something more or less than another government-approved book ban.
Christopher Zoukis is the author of Federal Prison Handbook: The Definitive Guide to Surviving the Federal Bureau of Prisons, College for Convicts: The Case for Higher Education in American Prisons (McFarland & Co., 2014) and Prison Education Guide (Prison Legal News Publishing, 2016). He can be found online at ChristopherZoukis.com and PrisonerResource.com.
Support HuffPost
The Stakes Have Never Been Higher
Related
Popular in the Community