Want to see the best in interior design? Go to ICFF in New York. Go ahead, buy a ticket online with little risk and head down to the Javitz Center. How about art? One click and you are going to Basel. Life is so much better in Miami, truly. Music/Film/Interactive? SXSW here you come. Fashion? Well, sorry, you can't come to Fashion Week -- even if you are a fashion insider. It's invitation only.
Fashion Week started in 1943, then called Press Week, by fashion publicist Eleanor Lambert as an opportunity to showcase largely ignored American designers for the fashion journalists who typically focused on Paris and were unable to travel to Europe during the war. Through the years Press Week became decentralized and deteriorated. It wasn't until 1993 when Fern Mallis brilliantly saved it (have you seen her bio?), put it under one roof at Bryant Park and called it Fashion Week. Two years ago, Mercedes-Benz Fashion Week moved to Lincoln Center and is now run by Ms. Stephanie Wolkoff. In an interview, she told Emily Anne Epstein of the New York Observer that she reimagined this year's Fashion Week to be more populist and business-friendly. Was she successful?
Well, if SXSW, The Javitz Center, and The Rose bar on a Thursday night had a baby, this was the vibe inside the tents. The Samsung Galaxy Lounge buzzed with people charging their devices on picnic-like benches while the Amex lounge was busy recharging the mind with fresh juices and health bars. As for content beyond the shows, there was Style Lounge's digital photo booth and, for the 12th season, curated industry talks hosted by Amex in their Skybox. Of those talks, I attended one with Donna Karan discussing her new social commerce endeavor of Hand-Crafted Urban Zen Bracelets that she designed exclusively for American Express. Does it get more engaging than to have Donna walk up to you because she could not hear your question?
Then there are the shows themselves. Beyond IMG's live streaming the shows for the rest of the world, the format of the live shows were high engagement. Rebecca Minkoff's show featured an amazing band, Wild Cub, that performed during the show while Catherine Malandrino, since 2010, had us walk around the runway while the models stand still vs. models walking on the runway. The public plaza outside of the tent where photographers camp out in hopes of a celebrity sighting and emerging designers strut their designs in an environment is a show in itself. Less business-friendly, but open to the public.
So Ms. Wolkoff has it almost right. Business-friendly? Yes. Populist? No. Though this years Fashion Week had all the makings and vibes of a populist event -- social, technology, and great content, it was missing one thing: accessibility. If Mercedes-Benz Fashion Week opens to the public like most industry events have, it could be the most tweeted about event of the year behind celebrity baby bumps (Beyoncé received about 8,869 tweets-per-second) or Superbowl Half Time Shows (Madonna's half time show got 10,245 tweets-per-second). With all the shows now live streamed, photographed, and tweeted in real-time, making it more accessible has little to do with H+M or Zara ripping anyone off.
Perhaps Ms. Wolkoff has more for the public next year and she is just paving the way, taking baby steps. One Jimmy Choo at a time.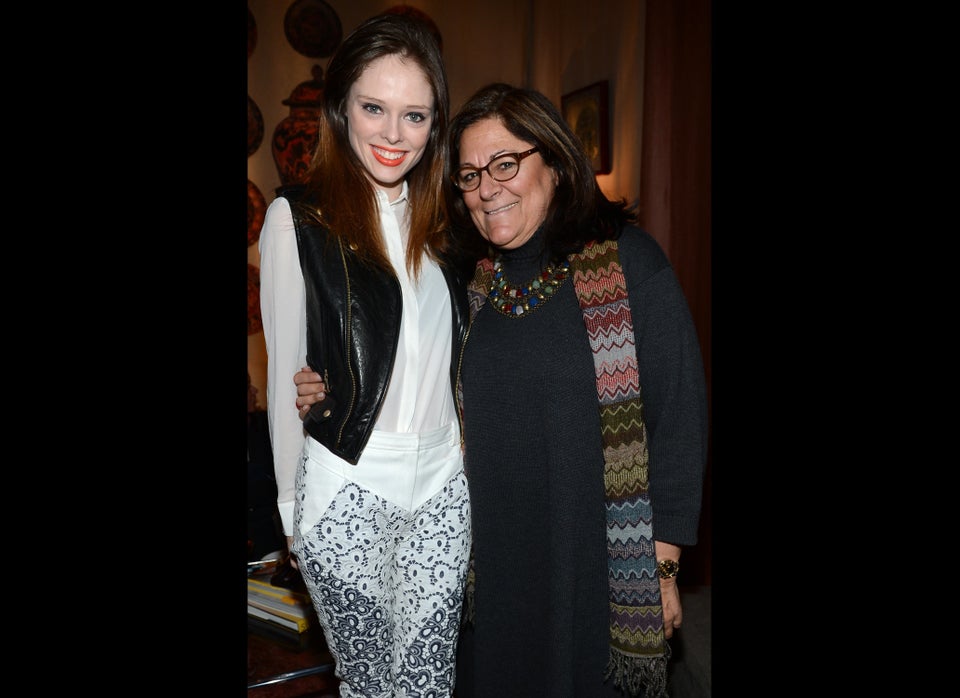 Mercedes-Benz Fashion Week Official Coverage
Melanie Shulman is a contributor to this article.