New York Fashion Week happens twice a year, but there is something about September that makes it a little bit more magical. The summer ceased and everyone returned from The Hamptons and family vacations. Fall is notoriously known for being exhausting, but I look at it as an opportunity to press the reset button. Fashion Week is the perfect time to network amongst the industry's elite, while being transferred into a different dimension with each new collection.
I had the pleasure of attending a few shows this season including Alice + Olivia, Desigual, Malan Breton and more. During fashion week, brands have the opportunity to produce a presentation or the traditional runway show. I discussed this topic with Heidi Nazarudin, CEO & Co-Founder of Blogger Babes and an Official Influencer for Marie Claire, "Both have its merits but I personally like presentation style for every day clothes as you can really see the details...Of course, if the clothes are very dramatic nothing beats a runway show." I'm still a little torn because I love a good runway show, but Alice + Olivia definitely proved why presentations may be a good idea as well.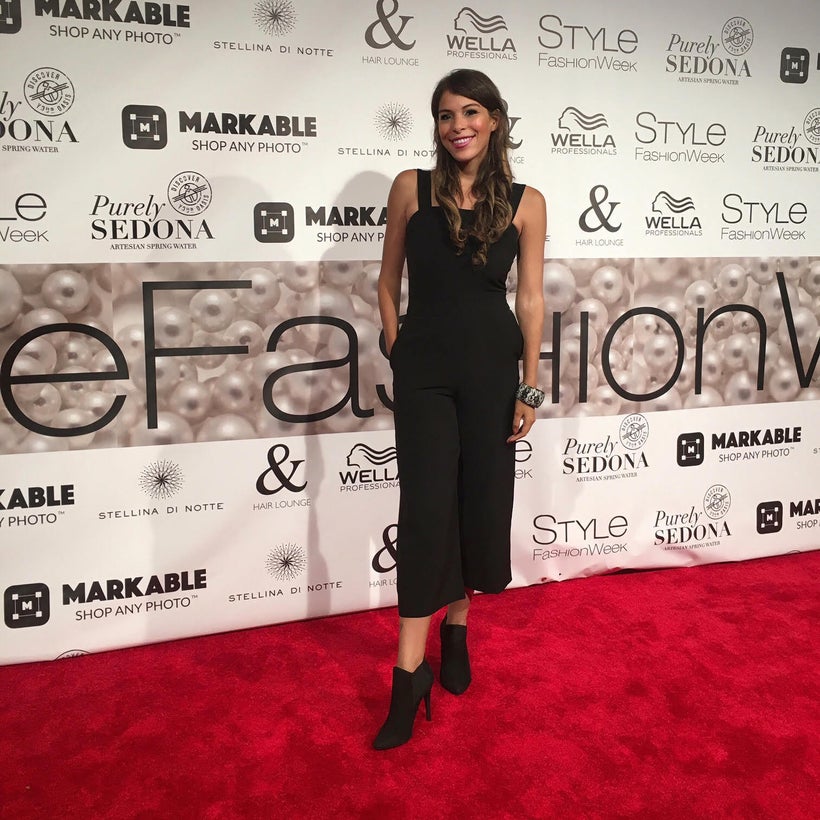 The Alice + Olivia presentation was to die for. The Spring/Summer 2017 collection was designed by Stacey Bendet, who tells brilliant stories through her designs. I was beyond excited to see the latest line, Roman Holiday. The collection included detailed embroidery, rose prints and fun stripes. I interviewed Javvy Pirooz Founder of Savvy Javvy who also attended the presentation, "Alice + Olivia included beautiful floral print detailing...Color wise, I saw a lot of beautiful blush tones, yellow and blue." The venue decor was striking. I literally felt like I was in an enchanted rose garden.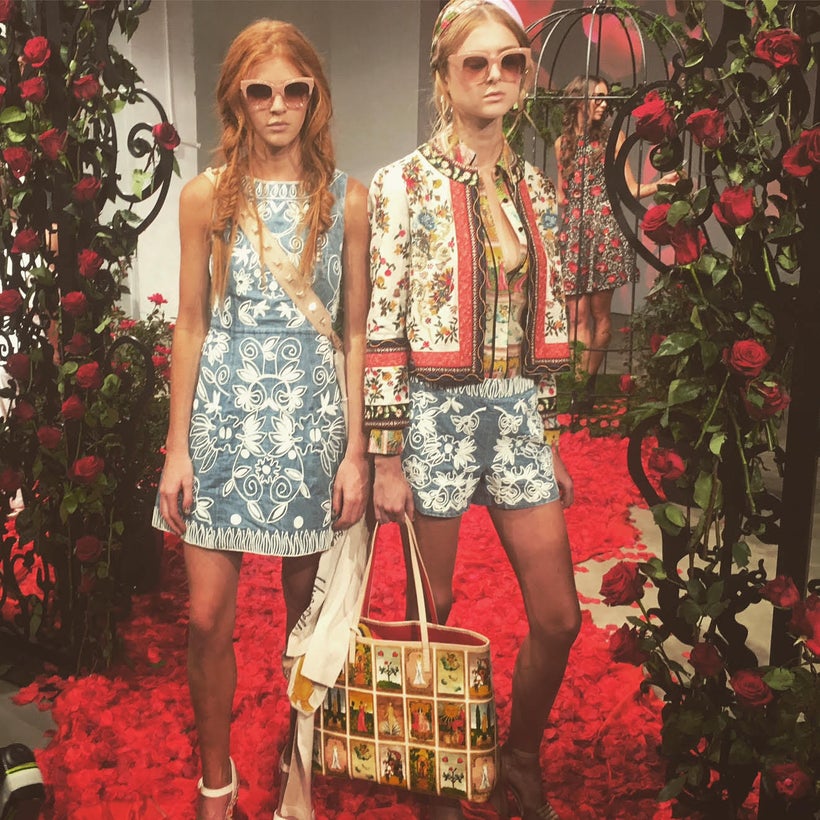 Malan Breton, known for his exquisite gowns and magical runway shows, lived up to his reputation once again this season. The show opened with a memorable interpretive dance performance that helped the audience understand Malan's inspiration and vision. Malan partnered with the Taiwan Tourism Bureau to bring his "Sanxiantai" collection to life. The men and women's pieces were reminiscent of the resort areas on Taiwan's East Coast. The show was exciting from beginning to end. Did I mention Nene Leakes from Real House Wives of Atlanta closed the show? Boop! The Spring/Summer 2017 collection consisted of whimsical dresses with elegant slits and splashes of gold. I bumped into Gina Doost, Founder of What the Doost!? at the show, "I adore the way Malan puts his shows together - they are true performances. I feel like he illuminates both bright energy and couture fashion in everything he does. It was great to see some of Taiwan at New York Fashion Week. My favorites were the light blue fabrics - it made me want to pack my bags, wear that dress, and head over to Taiwan to be mesmerized, inspired, and to be a better person for it." Watch the video below to see one of my favorite pieces from the collection.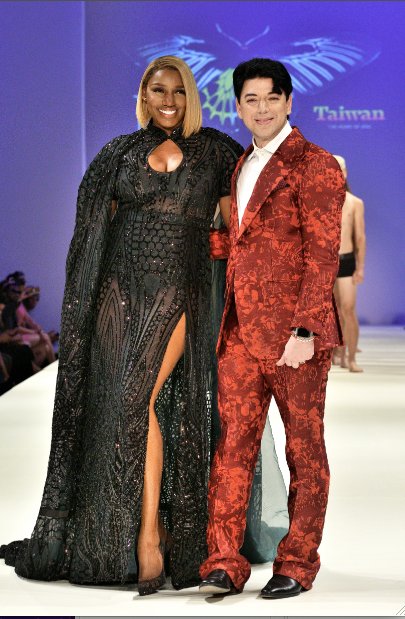 Monique Lhuillier always produces an elegant show with elements of surprise. The Spring/Summer 2017 collection materializes a surreal fairy tale haunted by the last dance. There's two words that describe this brand; pretty and sophisticated. The designs brought on a sense of nostalgia with embellished signature silhouettes in hues of sunset, peony, lavender and sky. I was captivated by the flowing skirts, lace blazers and feather gowns.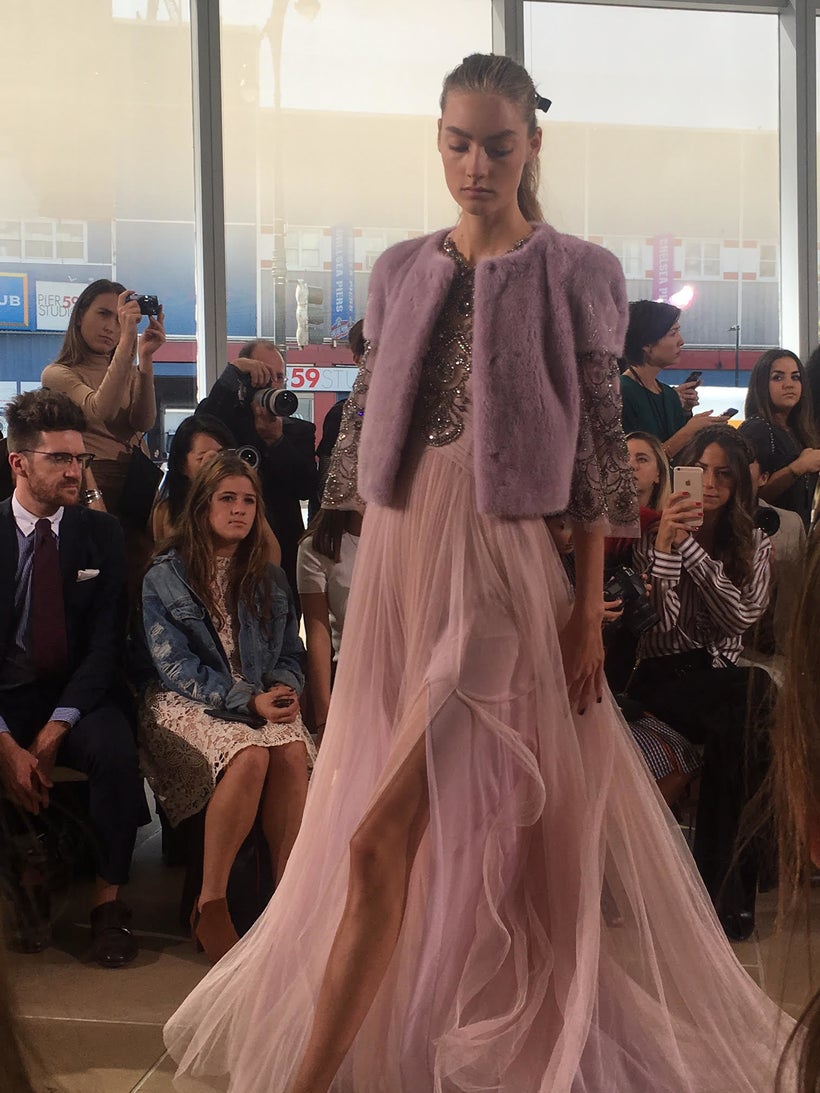 Desigual is known for their show-stopping runway shows. The music is always exciting and you'll feel like you're inside a kaleidoscope of the most beautiful colors ever created. The new collection was inspired by the "Global Traveler" and was full of stunning pops of color, mixed match prints and embroidery. "The Applique and embroidery trend is still going on strong whether on formal dresses or on casual wear (like Desigual)," explained Heidi Nazarudin, who also attended the show. Desigual knows how to accessorize. I loved the French berets that complimented the looks below.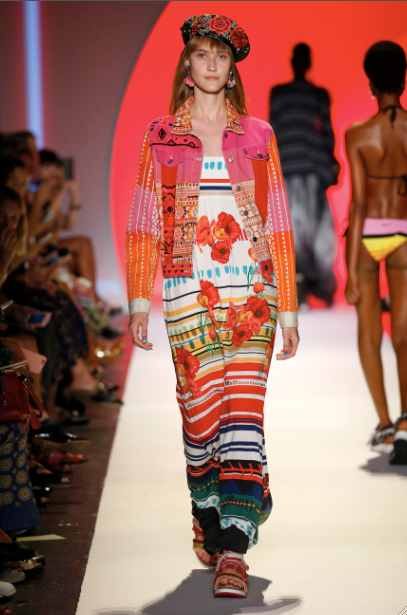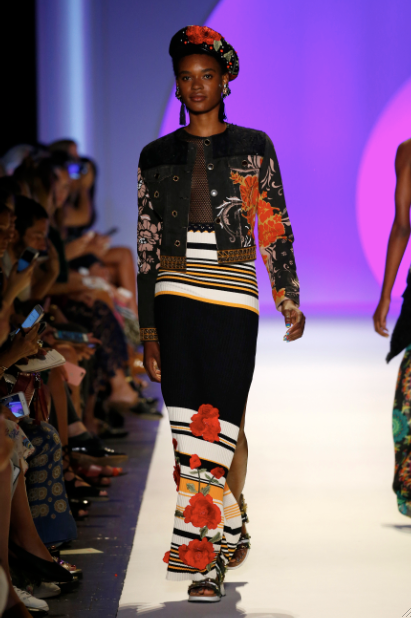 This was my first Mario de la Torre runway show. One of the most flattering pieces a woman can wear is a jumpsuit. To my surprise and delight, Mario's Spring/Summer 2017 collection consisted of elegant jumpsuits, ruffles and bold colors. It was an exciting and upbeat performance that left me wanting more.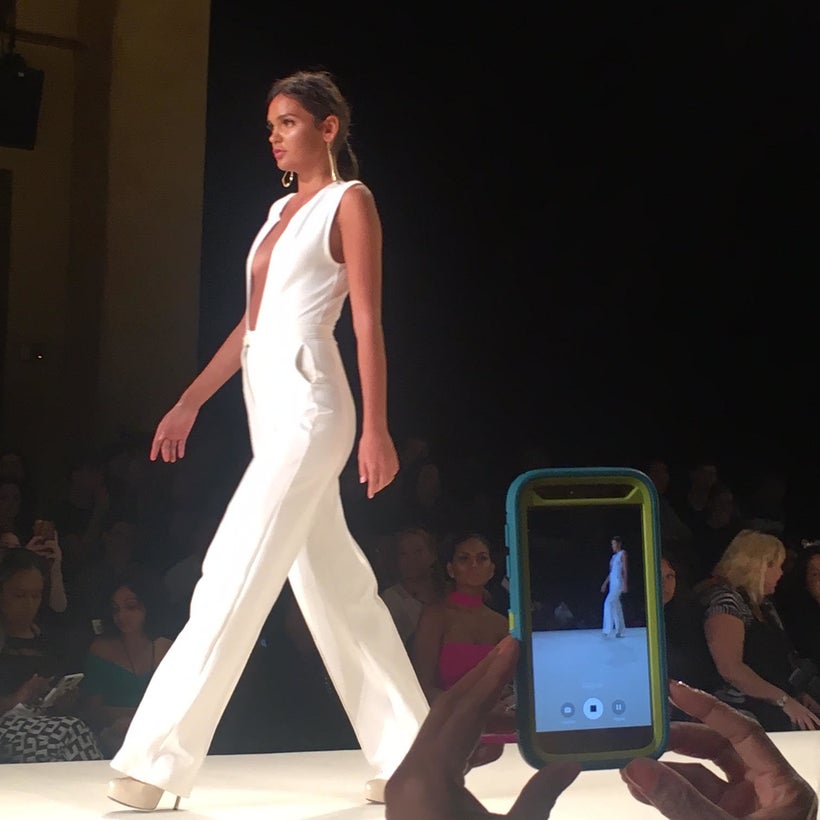 Canvas by Land's End had an amazing presentation and party with Women's Wear Daily to kickoff NY Fashion Week. This presentation was very unique because the collection was available to buy right at the event. I spoke to Fashion Blogger, Charell Star of Not Just A Girl in a Dress , about her thoughts on this creative new format, "Runway shows are always fun and theatrical, but fashion presentations provide a more intimate experience with the clothing. You can literally walk up and feel the fabric on your skin. Some presentations, like the WWD Lands' End event, were also "see now, buy now" so you could try on the items and buy them on the spot - which is nice. Online shopping, fast-fashion and Instagram have forever altered the traditional fashion cycle and buying expectations of women everywhere." To see photos of the new collection, visit the Canvas by Land's End website.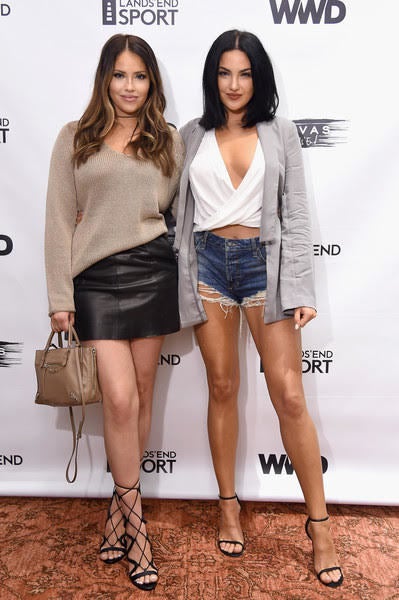 Jenny Miranda is the Founder & CEO of Jenny Miranda Public Relations, LLC (New York, NY) & the Editor-in-Chief of The Manhattanite News. www.JennyMirandaPR.com
REAL LIFE. REAL NEWS. REAL VOICES.
Help us tell more of the stories that matter from voices that too often remain unheard.
This post was published on the now-closed HuffPost Contributor platform. Contributors control their own work and posted freely to our site. If you need to flag this entry as abusive,
send us an email
.