Fashion Week is in the air! Before everyone switches focus to the breathtaking collections being revealed in Paris, I want to recap the New York shows. In February, we got a sneak preview at what's in-store for the Fall/Winter 2017 season ahead. I've attended Fashion Week for many years, but this time around, I was honored (and humbled) to be placed front row at the runway shows. I had to pinch myself to ensure it wasn't a dream. The designers went the extra mile this season and produced mesmerizing collections that left my jaw on the floor. Plus, it's amazing to witness the star-studded celebrities and fashion influencers decked out in their finest attire. Below are a few highlights from my experience.
This was my first Dennis Basso runway show. The front row featured Fashion Week royalty like Paris and Nicky Hilton, Bryanboy and Tina Craig. This was the perfect beginning to my Valentine's Day. I was beyond excited to see the whimsical gowns Mr. Basso is known for. I was completely in awe of the Fall/Winter 2017 collection. It was luxurious and elegant with a touch of vintage. The dresses were stunning and unique with various hues reminiscent of winter. The collection was perfection for any modern woman who wants to stand out and feel beautiful. I loved this gold piece with subtle sparkles.
This was my very first Son Jung Wan fashion week show but it will not be my last. I received a front row seat right near the photo pit. For those who haven't attended a show, it's the perfect seat because you get a clear view of the model's pose and turn. The collection was stunning with pops of color and splashes of velvet. I spoke with Heidi Nazarudin, Founder of The Ambionista and Blogger Babes, about her thoughts on the show, " Son Jung Wan is master of mixed media and she applied it wonderfully again - creating bold silhouettes out of primarily fur, gingham and velvet. She had both masculine and feminine looks available - and they would have fit right in for the wardrobe of the cast of Empire or .. Dynasty."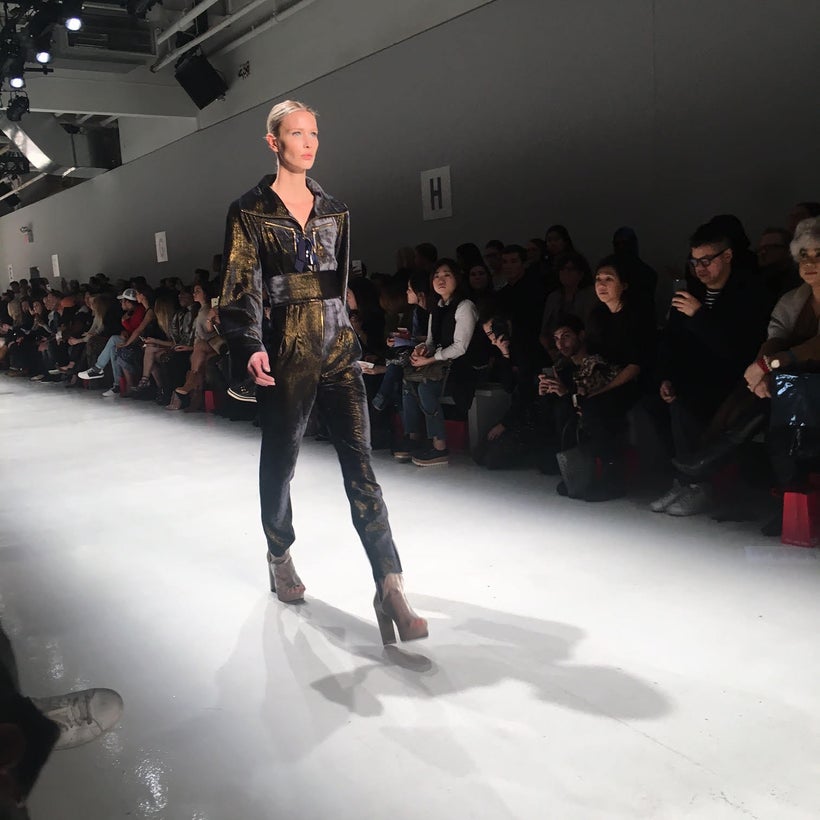 Desigual is hands down the most exciting and carefree show to attend during New York Fashion Week. Everything from the music to the set design is eye-opening and exhilarating. I really loved the Fall/Winter 2017 collection. Desigual is the brand that encourages individuals to play up their personal style. Don't be afraid to go against the grain and mix and match. I loved the pops of color, hats and floral runway. Heidi Nazarudin also attended the show, "True to form, there are things going on and it's a master lesson on how to have order in what would be seem like a chaos of different patterns, colors and materials."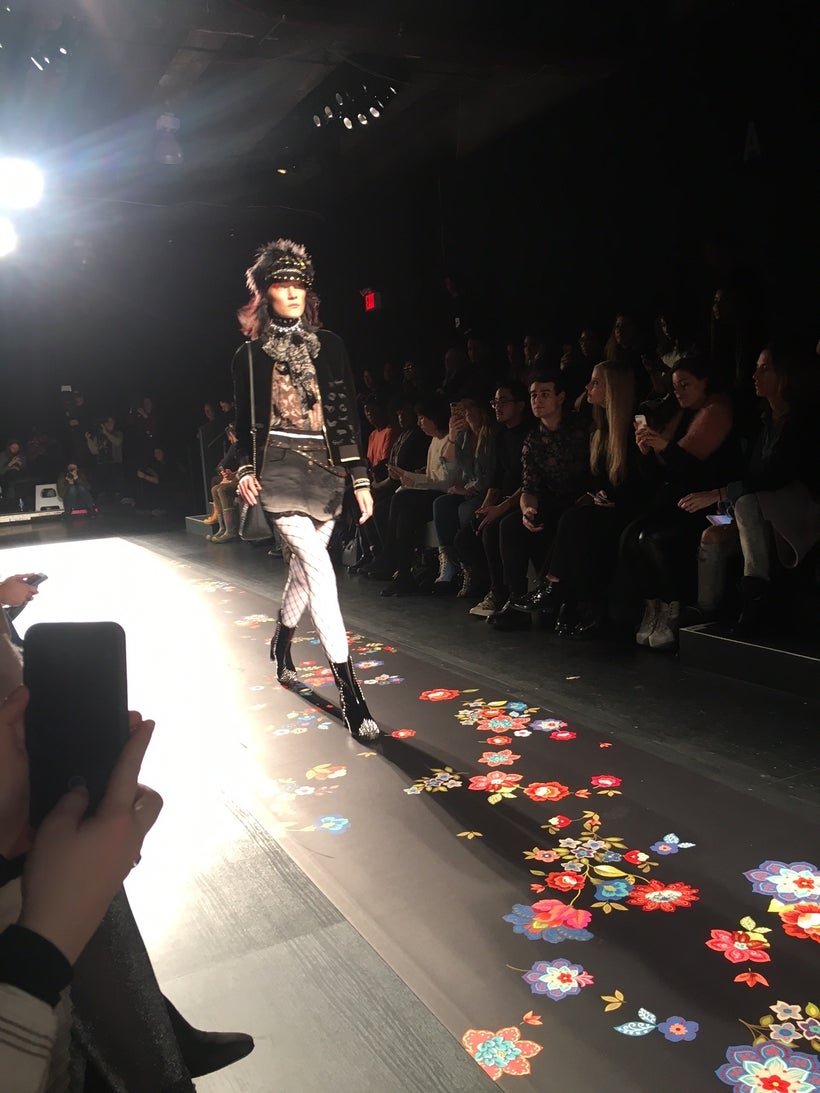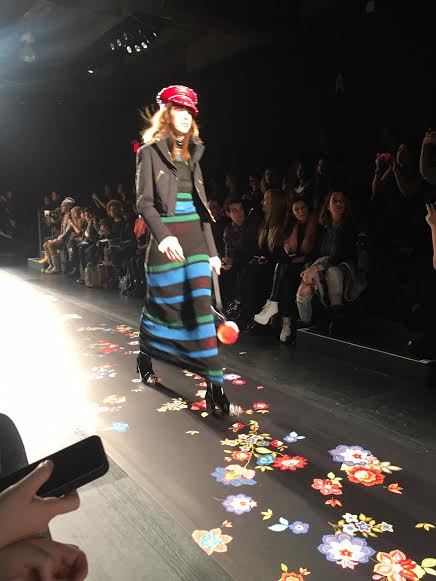 Alice + Olivia is one of my favorite brands. Stacey Bendet's designs are a work of art. The Fall/Winter 2017 collection was inspired by Salman Rushdie's novel The Enchantress of Florence. I interviewed Gina Doost, Founder of What the Doost!? to chat about her experience, "Alice + Olivia by Stacey Bendet's Fall collection is one of my favorites this season. Beyond her talent for fashion -- she incorporates what she believes in. There were pieces that had incredible messages revolving around kindness and being the change you wish to see in the world. She took it a step further by incorporating cultural aspects all the way from Florence to India. I think it's a crucial time to show how acceptable we really are -- how beautiful and empowering it is to be diverse and to be different. Stacey does that so well and I'm proud to stand with her."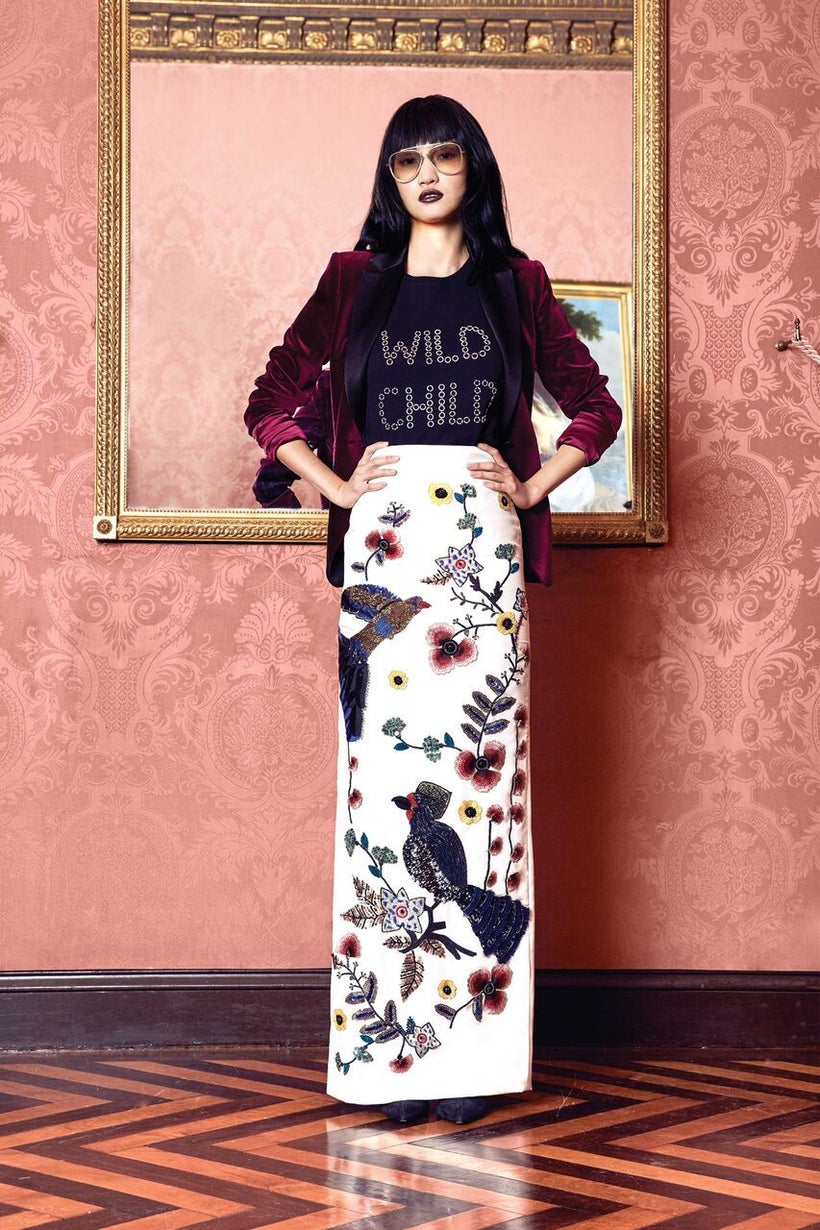 Malan Breton never disappoints. I attend his runway show every season. This year, the show was more of a theatrical performance, which I loved. The show opened with a beautiful interpretive dance routine. This really set the theme and feel. The Fall/Winter 2017 collection incorporated elegant floor-length gowns, chic rain jackets and metallic pieces. I spoke with Lynette Pettinicchi, Principal of Lynette Nicole PR, "I love that Malan Breton ensures his fashion shows are interactive. The performances engage the audience and capture attention from the moment the lights go down. The FW17 collection featured dresses that the everyday, stylish woman can wear to events and galas."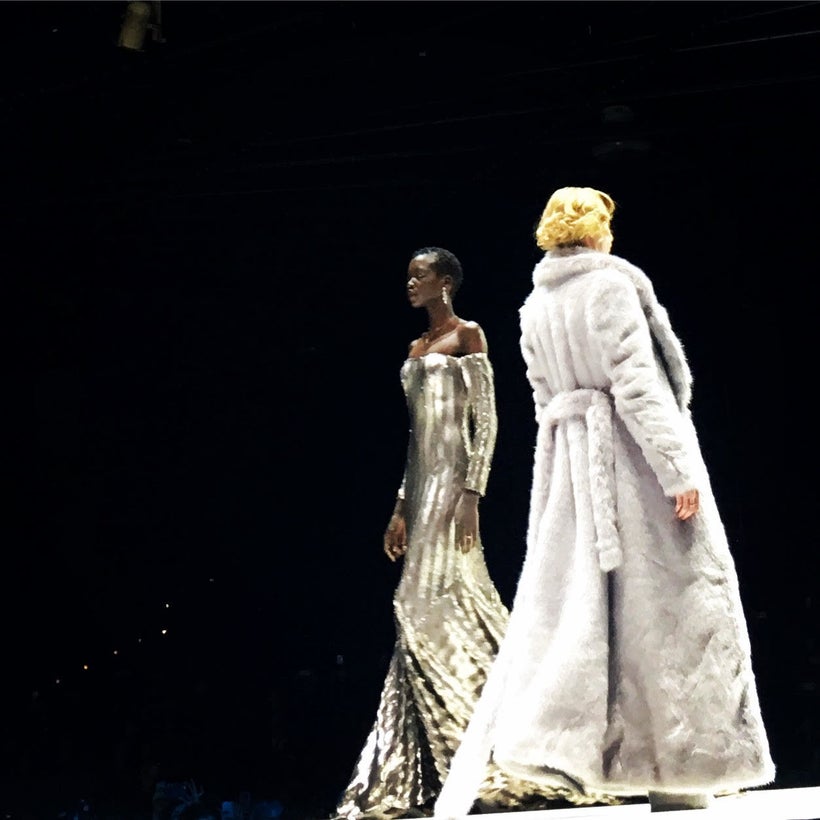 It was a pleasure to attend and share my Fall/Winter 2017 New York Fashion Week experience. Stay tuned for my recap in September 2017!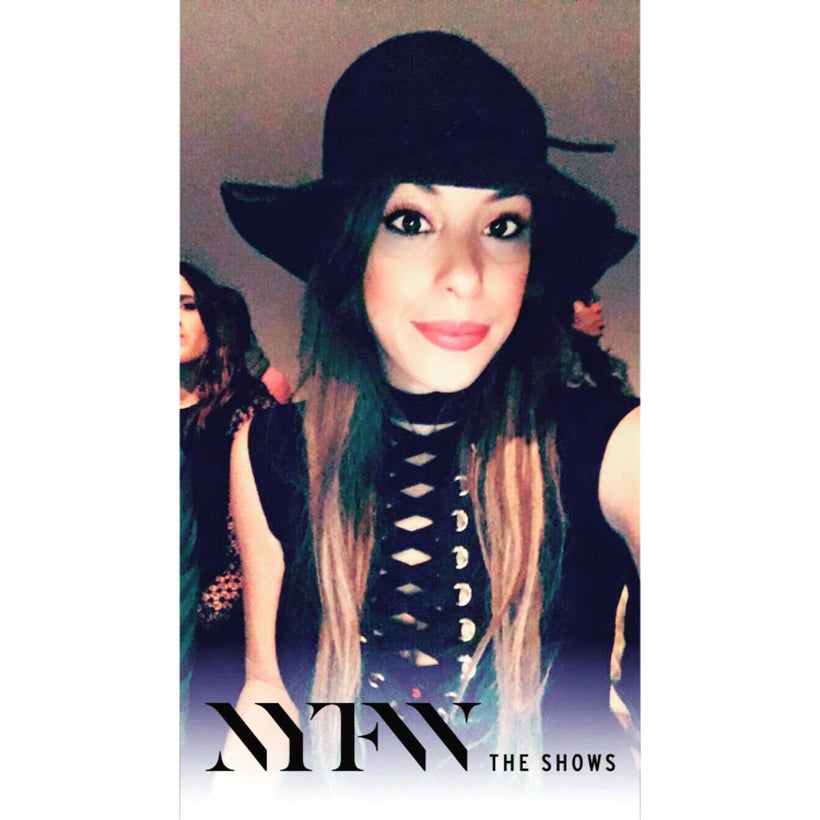 Jenny Miranda is the Founder & CEO of Jenny Miranda Public Relations, LLC (New York, NY) & the Editor-in-Chief of The Manhattanite News. Add Jenny Miranda PR on Snapchat for daily tips @JennyMariePR
REAL LIFE. REAL NEWS. REAL VOICES.
Help us tell more of the stories that matter from voices that too often remain unheard.
This post was published on the now-closed HuffPost Contributor platform. Contributors control their own work and posted freely to our site. If you need to flag this entry as abusive,
send us an email
.