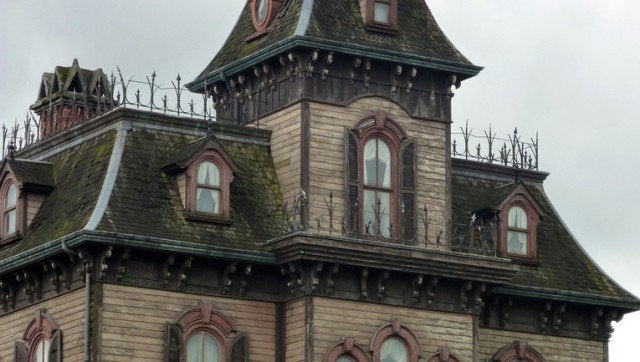 New York is a city of eight million stories, and many of them are about ghosts.
You can't stroll down a sidewalk in New York without tripping over an old ghost story, whether it be the restless spirit of Peter Stuyvesant over at St. Mark's Church-In-The-Bowery, Gilded Age-era spirits roaming the halls of the Dakota Apartments or even the apparitions of suicide victims at the Empire State Building. Our parks are haunted, our bars and restaurants, our churches and theaters. Some even claim the Brooklyn Bridge is haunted, although I pity that mournful apparition on a crowded Saturday afternoon.
Old places generally accumulate their share of ghost tales, and New York is certainly old indeed -- over 400 years old. But that's not the only reason the Big Apple is so frightfully haunted.
The city's first great writer, Washington Irving, both popularized and satirized urban legends, spinning his most famous yarn The Legend of Sleepy Hollow out of the misty superstitions of Westchester County.
With the dawning of second Great Awakening -- centered in western New York state -- the American religious experience became deeply personalized, revising views on the afterlife. New Yorkers of the late 19th century became entranced by the tools of spiritualism -- mediums, magicians, séances, even Ouija boards. Other realms became accessible, and it seemed believable for some that those who had died might have left unfinished business behind.
The preservation of old historic structures -- on streets named for the long-dead -- has given certain areas of New York a sense of being trapped in time, ample setting for a spooky story about the people who once inhabited these places.
Many parks were once cemeteries. Yes, below that bench you're sitting on? Most likely a grave. Washington Square Park has thousands of bodies potentially buried underneath it. In knowing the history of a place, our minds sometimes draw artificial conclusions. If the bodies are there, could their spirits still be hanging around?
But mostly, ghost stories are generally good for business. When has saying some famous landmark was haunted ever driven anybody away from it? In the end, we all fashion ourselves ghost hunters.
For six years now, The Bowery Boys: New York City History podcast (which I record with fellow Huffington Post travel writer Tom Meyers) has featured a special Halloween show focusing on some of New York City's scariest tales. You can find our back catalog of ghost story podcasts here.
Even though New York City has very few free-standing spooky mansions in the traditional horror-movie vein, the city nevertheless possesses a disturbing variety of haunted private residences. Here are eight of our most haunted houses according to legend, many still standing and many still used as private homes and businesses. If you ever get a chance to stay in any of these places overnight, my advice would be -- don't.
The 'House of Death'
14 West 10th Street, Manhattan
This simple brownstone is often considered the MOST haunted place in Manhattan, as a variety of spirits have appeared in the building's stairwells, including that of a former inhabitant -- Mark Twain!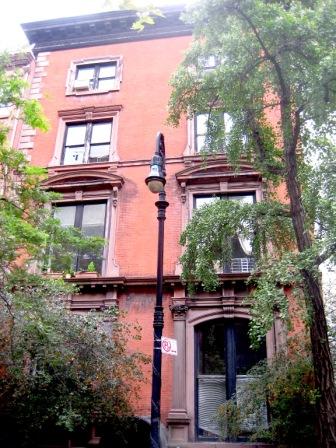 Courtesy Ephemeral New York
The Phantom of Gay Street
12 Gay Street, Manhattan
This charming home on quiet, curvy Gay Street in the West Village was a former speakeasy, the home to Mayor Jimmy Walker's famous mistress. And the creator of Howdy Doody even lived here. But many believe the party never truly stopped, as ghostly revelers have been seen and heard, including a spirit in an opera cloak affectionately known as 'the Gay Street phantom'. Pictured: A gloomy Gay Street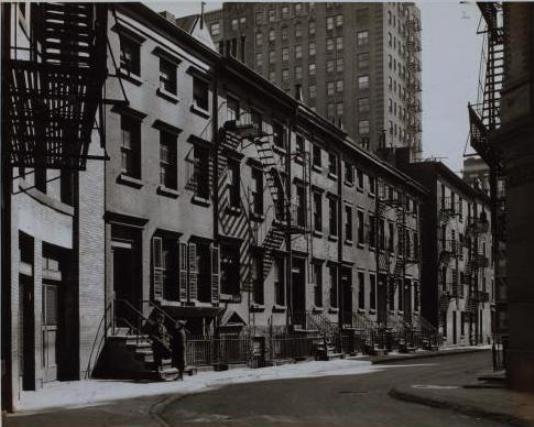 Courtesy New York Public Library
James Brown House
326 Spring St, Manhattan
This former home of a Revolutionary War veteran is most famous for the taverns that have occupied its ground floor, including today's jovial Ear Inn. But several decades ago, a sailor named Mickey was killed in an accident in front of the building, and many believe his mischievous spirit still harasses patrons to this day.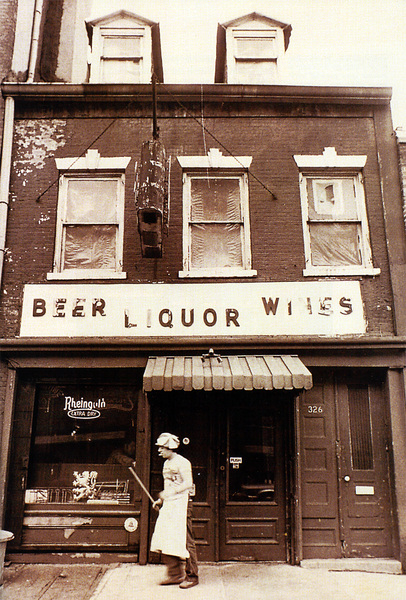 Courtesy Municipal Art Society
Morris-Jumel Mansion
65 Jumel Terrace, Manhattan
This lovely home, open to visitors, also has Revolutionary War connections - George Washington even slept here -- but it's the ghost of the scary old crone Eliza Jumel that frightens children today with her occasional appearance.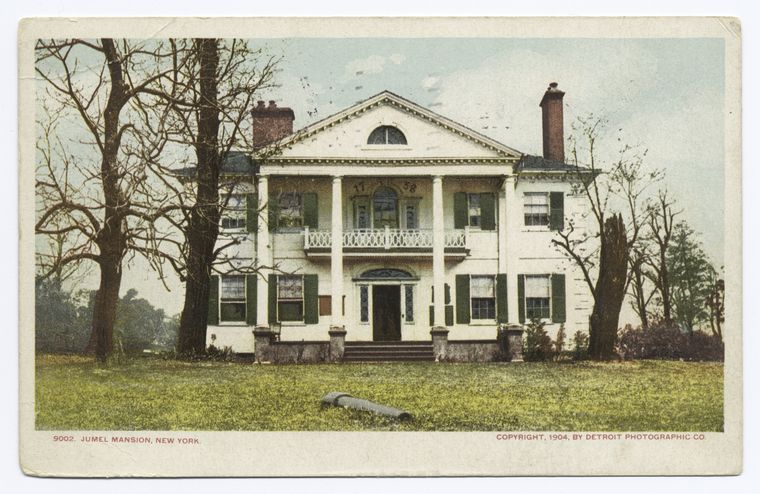 Courtesy New York Public Library
The Haunted Penthouse
57 W. 57th Street, Manhattan
Dorothy Parker (whose ghost is famous for haunting the Algonquin Hotel) used to live in a building at this address, but the tony tower standing here today holds a shocking secret in its penthouse -- the ghosts of two warring lovers who both bickered themselves to death.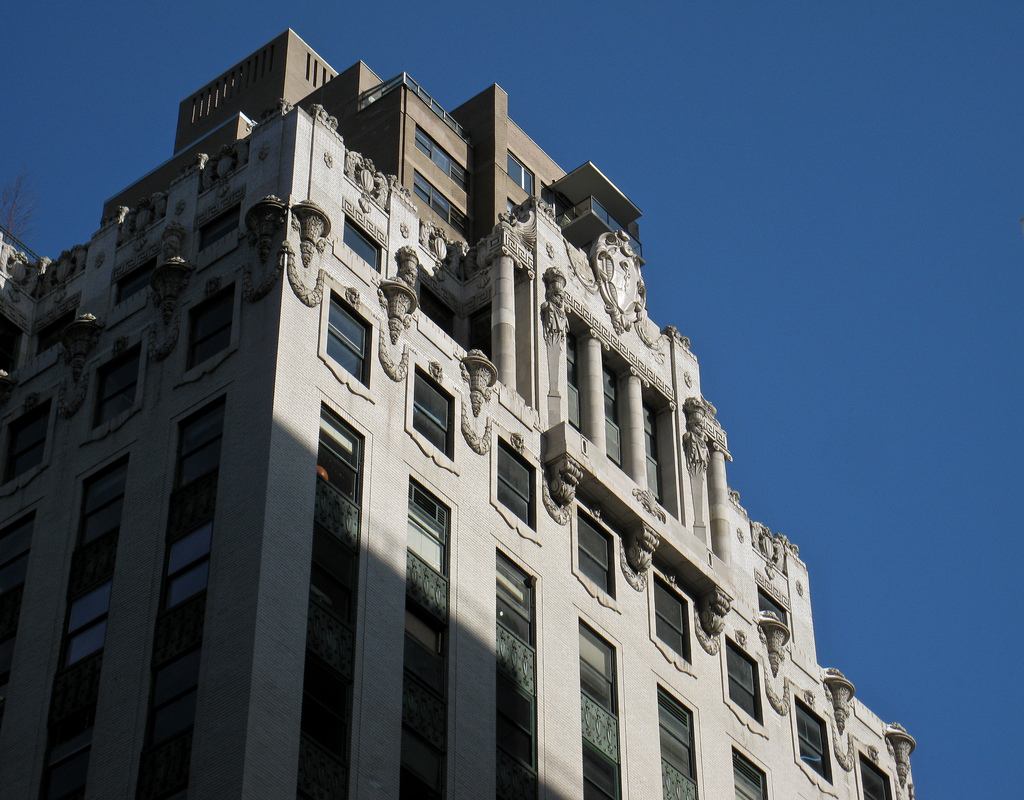 Courtesy Anomalous_a/Flickr
The Merchant's House
29 E. 4th Street, Manhattan
Poor Gertrude Tredwell. A spinster who lived her entire life here may still haunt this museum which exhibits many of her original possessions. Trust me, she doesn't like it when you rearrange things.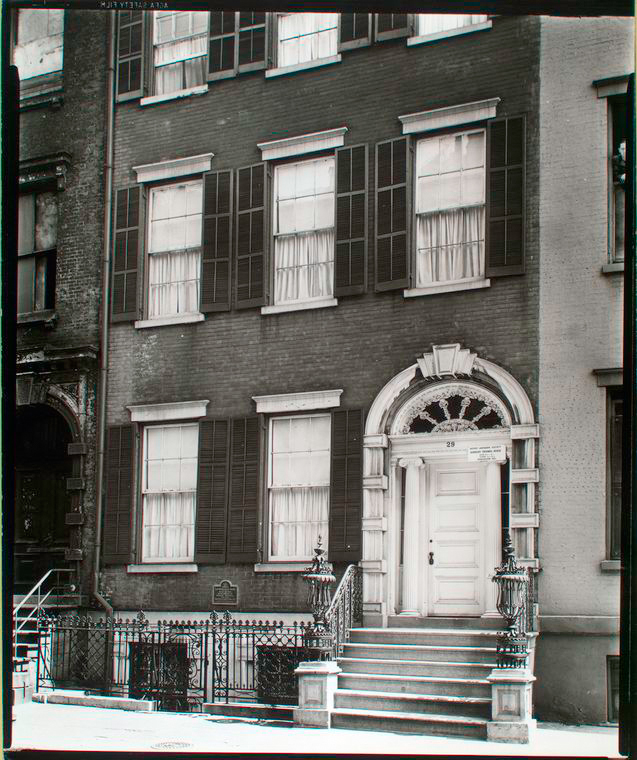 Courtesy New York Public Library
Kreischer Mansion
4500 Arthur Kill Road, Charleston, Staten Island
The Kreischer Mansion was once mirrored by a twin house that stood next door, both constructed by a brick manufacturer for his sons. One burned down several decades later, but the remaining manor is notorious for its many ghostly apparitions. A bloody, mob-related murder in the past decade further lends to the house's devilish reputation.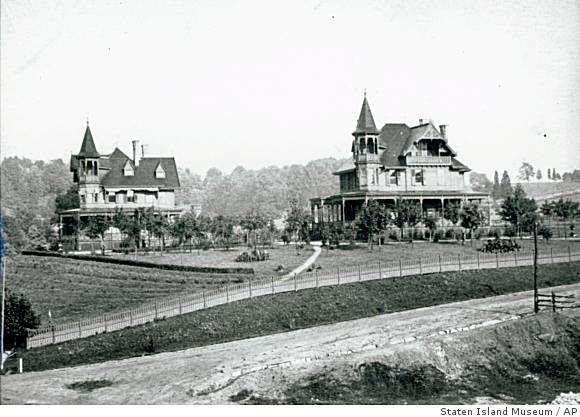 Courtesy Staten Island Museum
Melrose Hall
Flatbush Avenue, between Winthrop and Clarkson Streets, Brooklyn
One of Brooklyn's most terrifying stories involves a former mansion in the Flatbush area, a Colonial-era home full of secret passages, hidden staircases and even a dungeon. For decades during the 19th century, people whispered of a female ghost named Alva who haunted the mysterious house, a woman locked in a room who had died of starvation. The house may be gone, but the spectre may still be hanging around.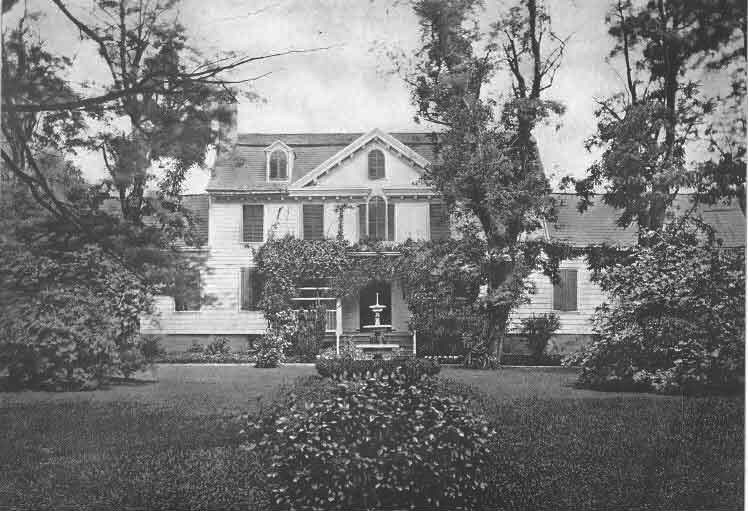 Courtesy New York Public Library
Related
Popular in the Community