New Yorkers enjoy a wealth of yearly film fairs. Among my own personal favorites: the Sephardic Jewish Film Festival -- an annual springtime pot pourri of perfumed flowers and pungent herbs that traces the fate of the descendants of the hundreds of thousands of Jews who were cruelly expelled from Spain during the 15th century Inquisition, then wandered the world till they eventually found relative religious freedom and communal peace in exotic lands from India to Egypt, from Bulgaria to Argentina.
Like the Sephardic festivals before it, this year's 17th annual one is sponsored by the New York based American Sephardic Federation. It runs from Thursday March 13th to March 20th at the Center for Jewish History on Manhattan's West 16th Street between Fifth and Sixth avenue.
.
"Enrico Macias: A Life in Song" Opening night is a gala reception/showing of a French bio-pic devoted to that smiling Jewish boy from Algeria who became one of the most popular stars of the French and international musical scene as well as spokesman for the multitudes of Jews who like himself were forced in the 1950s and 1960s to flee from their homes in the Muslim world . Singer Macias will be present to receive the festivals's lifetime "Pomegranate" achievement award.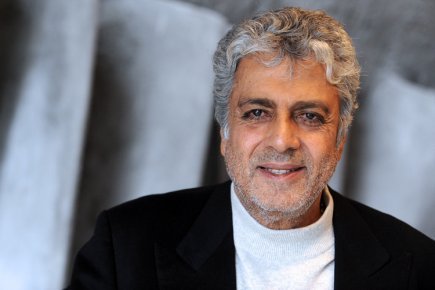 Shadow in Baghdad Jews played a major role in Iraqi society for more than 2000 years; in the 1940s, they were a full 25 percent of Baghdad's population. But beginning in the 1950s Iraq's military dictatorship began to brutally drive them out , stealing their property, and annihilating their ancient community.
Shadow in Baghdad, a film by Israeli director Duki Dror tells how, a young Baghdad journalist sets out to write about Linda Abu Aziz, who fled to Israel in the early 70s, while her father chose to stay in Baghdad, then mysteriously disappeared. The film uncovers his tragic fate and shows how a generation of young Iraqis are beginning to acknowledge the tragedy inflicted on their Jews and the void it left behind. Dror will answer questions after the screening.
Ballad of the Weeping Spring The haunting sounds of classic Sephardi popular music form the central theme of this fascinating Israeli film. Directed by Benny Toraty, it is an enchanting tale that takes place in a mystical land where surviving members of a once famous band struggle to reunite for the sake of a dying colleague. "Ballad..." It features some of Israel's finest Sephardi musicians and actors -- including Arnon Zadok.
The Jews of Iran are the background of two films: "Rita Jahan Farouz" and "Reading Tehran in Tel Aviv". Rita, of course, is the renowned Iranian born Israeli singer who on the eve of her 49th birthday recorded her first album in Farsi - which becomes a hit even in Tehran, Israel's arch-enemy capital All is told against the subplot of Iranian Jewish exiles who have found happy homes in Israel and other lands - but still miss their birth-land .
"Reading Tehran" is the premiere showing of a film that explores how two women activists try to bridge the existing political gap between Iran and Israel. One of them Josephine Mairzadeh and film maker George Itzhak will be present to answer audience questions.

The Jews of Bukharia are the subjects of Handa Handa 4. Ronen, a star of a popular Israeli Bukharian theater and his girlfriend Orit have been seeing one another for almost three years. Now their very respected and traditional families demand they either wed or break up.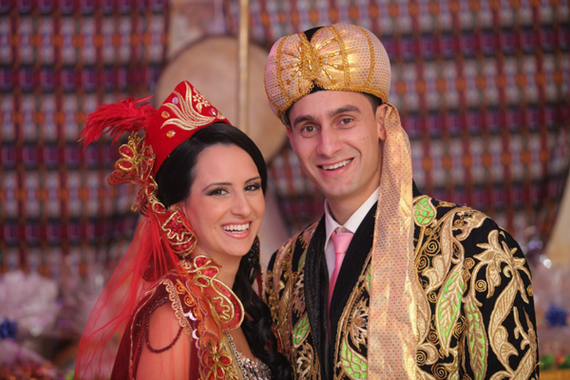 Photo courtesy of Go2Films

The Center for Jewish History, 15 West 16th Street, New York, NY. For a full festival schedule go here. Tickets will go on sale Thursday, Feb. 13, 2014 at www.smarttix.com or 212.868.4444. Advance tickets may be purchased at the Center for Jewish History Box Office - Sunday, March 2 and Sunday, March 9 from 11am to 4p.m. For further information about OPENING NIGHT ONLY, contact ASF at event@asf.cjh.org or 212-294-8350 x.1