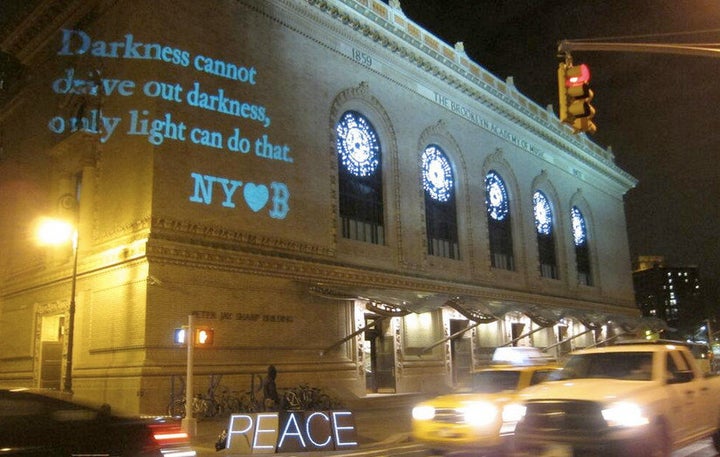 Messages of love were projected across the Brooklyn Academy of Music building in Fort Greene last night in support of the victims of the Boston Marathon bombing.
They included "NY ❤ B," (the "B" in the same font as the Red Sox logo) and this Martin Luther King Jr. quote: "Darkness cannot drive out darkness, only light can do that."
By the latest count, the Boston Marathon bombing has claimed the lives of three people, including an 8-year-old boy. More than 176 are wounded.
For more information on how to help the victims, go here.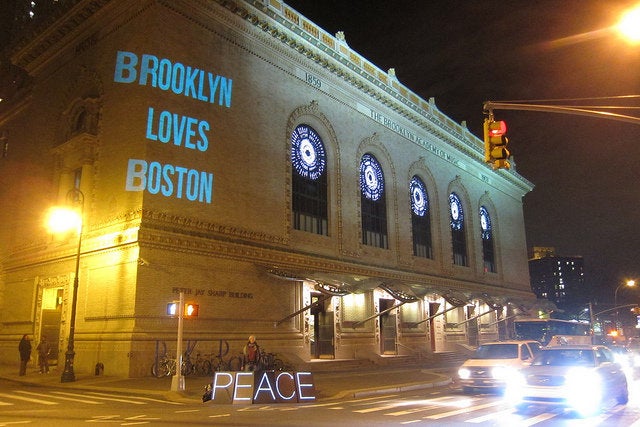 'NY <3 Boston' By The Illuminator
Before You Go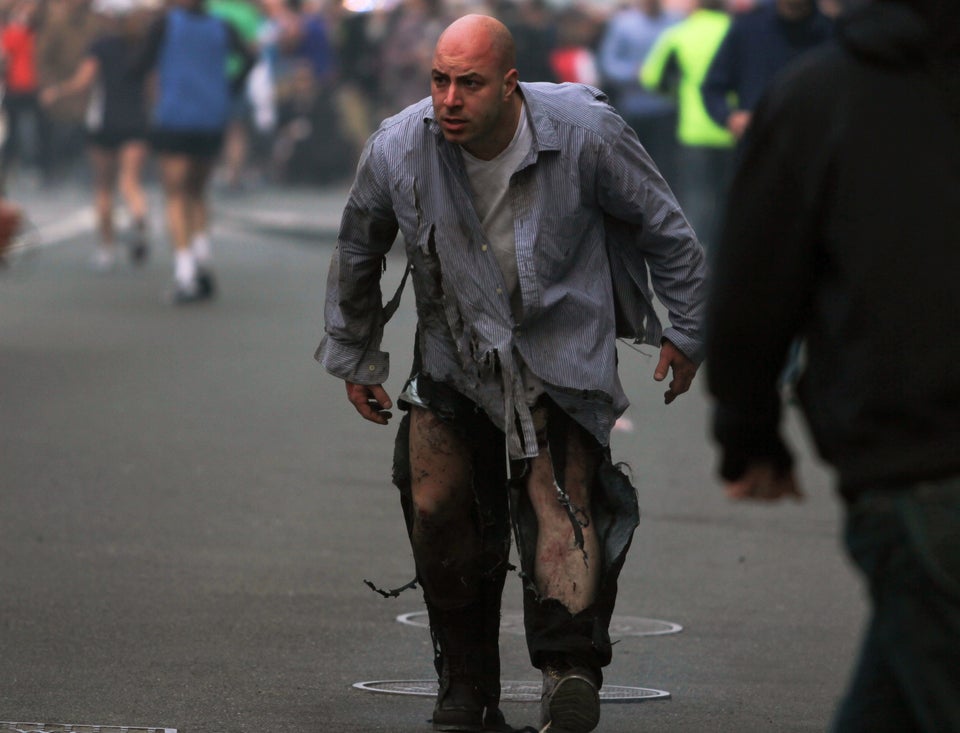 GRAPHIC WARNING: Boston Marathon explosion
Popular in the Community