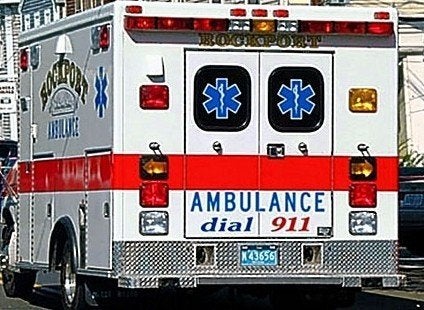 Ronald Reagan said that "status quo" is Latin for "the mess we're in." It feels like our country is stuck in a big mess right now, with Washington so polarized and so few people willing to reach across the aisle, to compromise, to give any ground at all. Politics is winning out over pragmatism and progress.
Admittedly, New York State has not always been a beacon for functional politics, but when I look at what we have accomplished related to our health care spending, it is clear that New York has been a real leader. The Federal government could learn a lot from our experience and about how essential it is to bring people together in order to make progress.
Take the Medicaid Redesign Team (MRT), the diverse group of stakeholders -- including health care providers, advocates, insurers, educators, and consumers -- tasked last year with developing recommendations to improve quality and efficiency and reduce costs within Medicaid. The MRT also included State senators and assembly members from both sides of the aisle (Republican Senator Kemp Hannon, Democratic Senator Tom Duane, Democratic Assemblyman Richard Gottfried, and Republican Assemblyman Joe Giglio) working together to effect change.
The MRT looked at a wide range of possible options, from eliminating reimbursement for procedures not backed by good evidence to simplifying Medicaid enrollment processes. No one got everything they wanted; everyone had to make tough choices and make some sacrifices and compromises. But everyone got something, and that's much better than the status quo or what could have happened with no compromises.
It is too early to tell what the long-term impact of the Medicaid Redesign Team will be on New York's health care spending, and it will still take time to understand how improvements in the economy and the full implementation of the Affordable Care Act will play into the equation. But there are some promising early signs that the MRT process worked: Our spending has already gone down, and we are on a path to stay within the established four percent annual cap on spending growth and to keep administrative costs at 2012 levels. Perhaps most impressive is that Medicaid expenditure growth has slowed to just over three percent in the last fiscal year.
Granted, some of the reductions in spending are the result of decreased use of health care services at a time of economic crisis: People who are uninsured may be forgoing needed care, and people may be deferring elective procedures like laser eye surgery until they feel more secure financially.
Both the process used by the Medicaid Redesign Team and the substantial flow of system reform funds from the Affordable Care Act have energized health care system leaders to look for ways to fundamentally change the way care is delivered throughout the State.
Much of the slowing in expenditure growth is coming from pressure to address the recent explosion in home health costs. But, hospitals and other providers have worked collaboratively and on their own to develop interventions that use resources more wisely. They have appreciated the opportunity to find efficiencies that maintain the viability of their institutions rather than having to endure across-the-board rate cuts.

The Medicaid Redesign Team also recognized something that the Federal government often sets aside: it is essential to consider the long view when it comes to cost containment. When we look only at what can save money now, today, we end up with rash cuts that are too often penny-wise and pound-foolish. Long-term savings require upfront investments, like New York State's expected investment of more than a billion dollars to implement new models of payment reform and primary care.
It takes this kind of long-range thinking, and some level of willingness to budge, to make progress and find compromises that will improve our overly complicated health system and move us beyond the mess of the status quo. Washington would do well to follow suit.