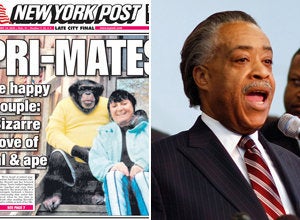 Here's the full statement by Col Allan, editor-in-chief of the Post:
"The cartoon is a clear parody of a current news event, to wit the shooting of a violent chimpanzee in Connecticut. It broadly mocks Washington's efforts to revive the economy. Again, Al Sharpton reveals himself as nothing more than a publicity opportunist."
For background on the cartoon and resulting controversy, click here.
Related
Popular in the Community