 A look at the New York tech scene from the NYCEDC Entrepreneur at Large:
New York's tech community has benefited greatly from a number of strong and growing incubator projects. These warm inviting homes to innovation have given startups and entrepreneurs much more than a desk and broadband access. They've provided a critical element: community. Being among ones peers does far more than give startups a warm place to place their laptop, the proximity of like minded innovators accelerates ideas and helps grow businesses and the tech sector as well.
But for startups at the intersection of media, technology and storytelling -- there hasn't been a place to call home. Until now.
New York took an important step forward -- announcing that the Mayors Office of Media and Entertainment (MOME) and EDC have joined together to launch the Made in New York Media Center. After public RFP process and more than thirty initial submissions, the city made two critical decisions. The first was location -- the Media Center will be based in Brooklyn -- at 20 Jay Street in Brooklyn's Dumbo district. This is a smart decision -- putting the space where the cities most vibrant and growing creative community resides. And second, the city wisely choose the IFP to build and run the center. The Independent Film Project has long been at the crossroads of storytelling and distribution -- understanding that the future of film is inherently about breaking out of old bonds and reaching into new outlets.
"New York City's technology and entertainment industries have never been more exciting than they are today, and our new Made in NY Media Center will help bring developers, entrepreneurs and artists together to continue their growth," said Mayor Bloomberg at the announcement.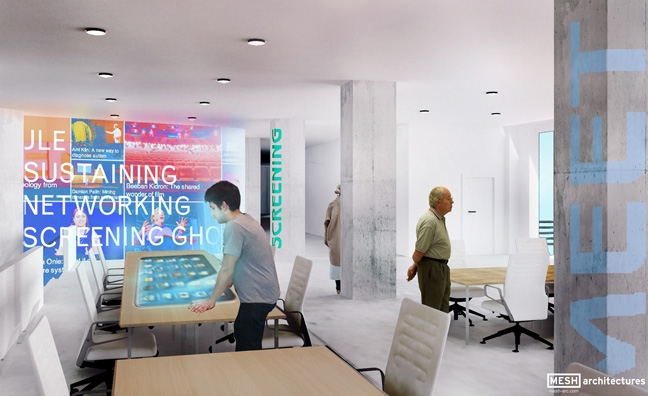 "The goal of the 'Made in NY' Media Center is to connect filmmakers, producers and storytellers to a rapidly changing world that is full of mobile apps, cross-platform distribution and social media," said Media & Entertainment Commissioner Oliver. "IFP's decades-long work in promoting and supporting independent filmmakers makes it the ideal choice to develop the 'Made in NY' Media Center into a thriving source of new content and collaboration in the City."
"The Media Center will be an incubator for great stories and a showcase for new works whether they're told through film, digital, games or apps," says Joana Vicente, executive director of IFP. "Regardless of what tools are used, we'll be doing what we've done for 30 years: curating stories, supporting artists and connecting storytellers to investors, audiences and other artists. At IFP, we are thrilled."
Jon Miller, former Chief Digital Officer, Chairman and CEO, Digital Media Group for News Corporation and former Chairman and CEO of AOL, will head a newly-formed Advisory Board for the Media Center.
Meanwhile, the Cornell/Technion campus in NYC has opened enrollment for the 2013 class.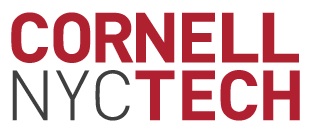 Applications are being accepted for what the school calls it's the "beta" class of students in our Cornell Master of Engineering (M.Eng.) program in computer science. The one year program will begins in January, 2013. The M.Eng. program in Computer Science is a one-year professional degree program. The program is suited to students seeking an entrepreneurial career and advanced credentials.
Some of the courses that are being considered for the program include: Computer Networking, Cloud Computing, Modern Data Analytics, Embedded Computing, Software Engineering, Artificial Intelligence, Visual Computing, Entrepreneurship and Venture Creation, Business Tools for Engineers and Scientists. The Strategic Management of Technology and Innovation.
Cornell NYC Tech will be based at 111 Eighth Avenue (Google's NYC HQ) Programs based in the donated Google space will move to the permanent home of Cornell NYC Tech on Roosevelt Island in 2017.
Students can learn more and apply here.
Tips, events, or New York tech news? Email me at Srosenbaum (at) nycedc (dot) com.
Calling all HuffPost superfans!
Sign up for membership to become a founding member and help shape HuffPost's next chapter