The board suggested that "the serially evasive Mr. Weiner should take his marital troubles and personal compulsions out of the public eye, away from cameras, off the Web and out of the race for mayor of New York City."
Accusations against Weiner surfaced Tuesday from nightlife website "The Dirty." The site claims Weiner sexted with a young woman both before and after his resignation from Congress in 2011; screenshots of their alleged online conversations were also posted.
As The Times points out, it is the timing of this newest revelation that matters, "as it would for any politician who violates the public's trust and then asks to have it back."
During a press conference on Tuesday, Weiner acknowledged that some of the reports were accurate, and though his problem continued into 2012, "the behavior is behind me." He plans to continue with his campaign.
The board declared Weiner's statement "ridiculous."
UPDATE 11 p.m.: The New York Daily News also argued that Weiner should withdraw given the timeline of events, declaring, "Weiner's dishonest, impulse-driven psyche is once more stripped as naked as the images of his texted private parts."
Related
Before You Go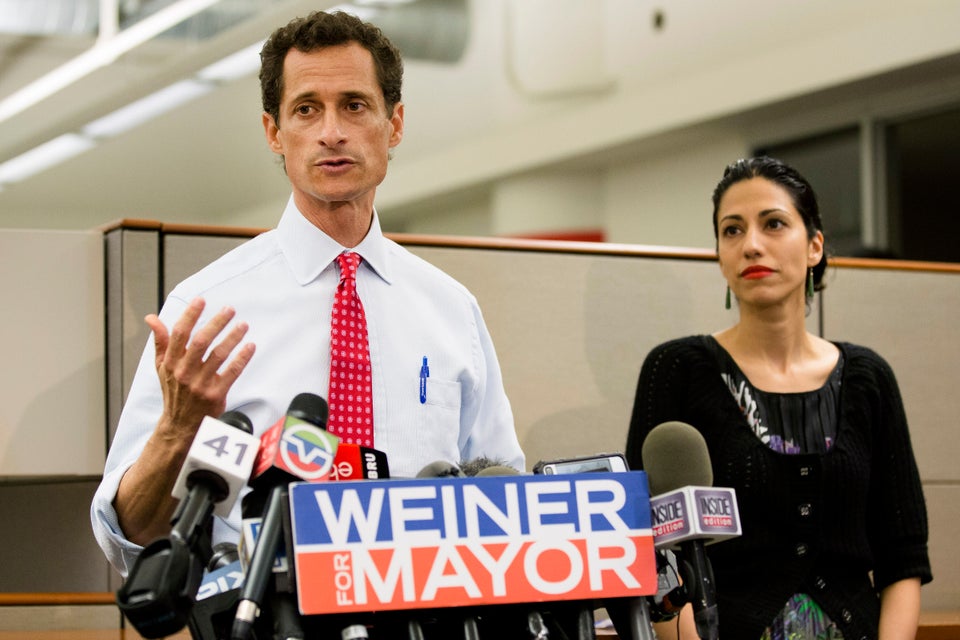 Huma Abedin Through The Years
Popular in the Community