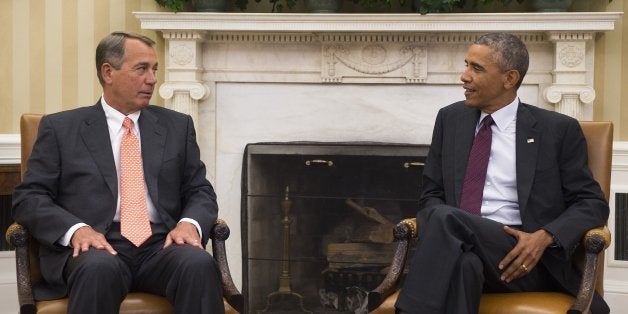 Obama's assertion that the 2002 Congressional authorization to attack Al Qaeda covers his campaign against ISIS has been met with deep skepticism, but Congress appears more than willing to allow the president to bomb Iraq and Syria without further approval for some time.
Here's what Republican Jack Kingston, who wants to vote on the matter, told the Times in another story:
"It's an election year. A lot of Democrats don't know how it would play in their party, and Republicans don't want to change anything. We like the path we're on now. We can denounce it if it goes bad, and praise it if it goes well and ask what took him so long."
The Times editorial board did not take kindly to this turn of events:
The cowardice in Congress, never to be underestimated, is outrageous. Some lawmakers have made it known that they would rather not face a war authorization vote shortly before midterm elections, saying they'd rather sit on the fence for a while to see whether an expanded military campaign starts looking like a success story or a debacle. By avoiding responsibility, they allow President Obama free rein to set a dangerous precedent that will last well past this particular military campaign.

Mr. Obama, who has spent much of his presidency seeking to wean the United States off a perpetual state of war, is now putting forward unjustifiable interpretations of the executive branch's authority to use military force without explicit approval from Congress.
Read the full editorial here.
REAL LIFE. REAL NEWS. REAL VOICES.
Help us tell more of the stories that matter from voices that too often remain unheard.