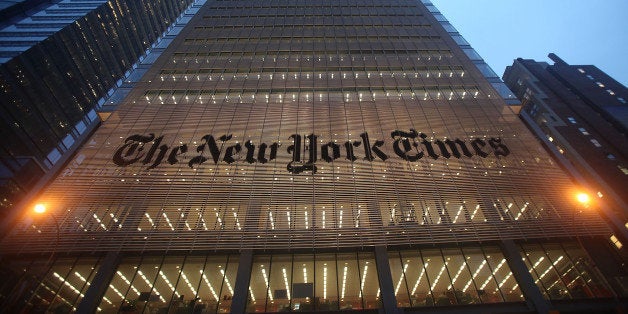 The New York Times added an editor's note to a piece that is under investigation for plagiarism, the newspaper said Wednesday.
Times reporter Carol Vogel was accused Tuesday of lifting a paragraph from Wikipedia. Fishbowl NY was first to notice the similarities in Vogel's lede for a piece entitled "A Renaissance Master Finally Gets a Showcase." The website placed Vogel's writing beside the Wikepedia paragraph, concluding that her writing was "far too close to Wikipedia for unattributed comfort." The Times' public editor Margaret Sullivan acknowledged the matter Wednesday, writing that there was " little dispute" that the two paragraphs look very much alike.
The following editor's note has now been added to Vogel's piece:
"The Inside Art column on July 25, about a planned exhibition of the works of the Renaissance painter Piero di Cosimo, started with a description of the artist's life and eccentricities. That passage improperly used specific language and details from a Wikipedia article without attribution; it should not have been published in that form."
The Times is currently investigating Vogel's work to determine if this was a singular incident. A spokesperson for the Times said that editors are "not aware of any other problems like this," adding that, "editors have dealt with Carol on the issue."
Calling all HuffPost superfans!
Sign up for membership to become a founding member and help shape HuffPost's next chapter