The New York Times has fired journalist Quinn Norton, its brand new editorial board hire, HuffPost has learned.
At around 3 p.m. on Tuesday, the paper's communications department tweeted that it had hired Norton as its "lead opinion writer on the power, culture and consequences of technology."
Twitter users immediately began pointing to her past tweets, in which she's admitted she's "friends with various neo-Nazis" ― though she says she has "never agreed with them." In other tweets, she's called users "fag" and used racial slurs.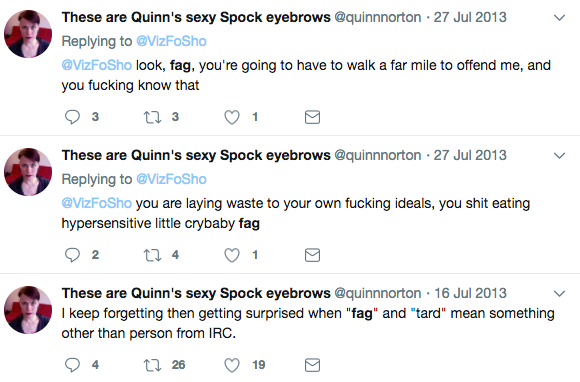 By 10 p.m., Quinn had been released from the company. James Bennet, the Times' editorial page editor, told HuffPost:
"Despite our review of Quinn Norton's work and our conversations with her previous employers, this was new information to us. Based on it, we've decided to go our separate ways."
Norton didn't respond to a request for comment, though later she posted a series of tweets defending her work, her relationships and use of slurs.
"I haven't tried to make myself look more professionally acceptable, more conventional, or any of that, for the benefit of my new employer. I plan to just be me, and bring my ideas to the table. I hope those ideas help."
"And if that doesn't work out, no harm no foul."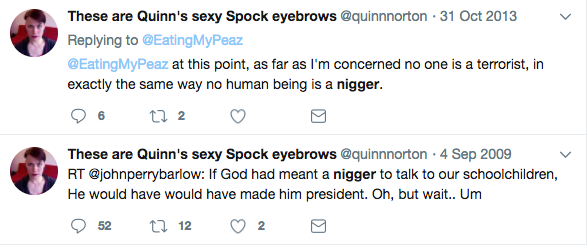 It's unclear whether the Times' editorial board knew about the tweets before hiring Norton. Many of the tweets under immediate scrutiny are from 2014 or earlier.
It's also unclear what precisely Norton meant when she wrote that she was "friends" with neo-Nazis.
In one tweet from 2014, she states she is friends with Andrew "weev" Auernheimer, the notorious neo-Nazi hacker and the webmaster for The Daily Stormer. In another tweet last year, she wrote, "Weev is a terrible person, & an old friend of mine. I've been very clear on this. Some of my friend are terrible people, & also my friends."
Norton has also written about weev.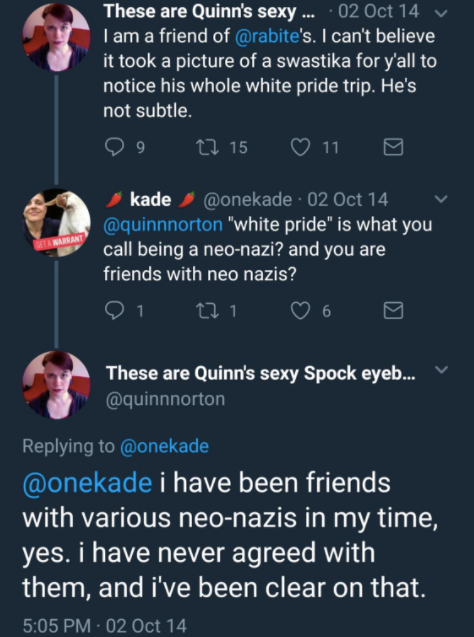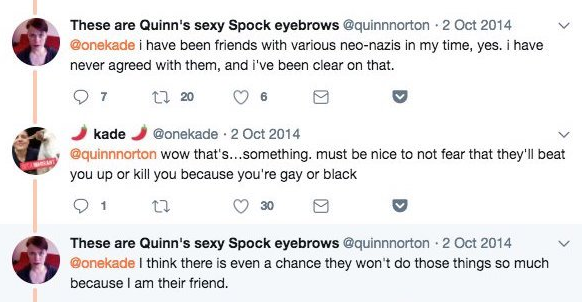 After 9 p.m., she said in a series of tweets that she doesn't "support weev."
She has also written about and dated Aaron Swartz, the progressive hacker and internet folk hero who took his own life in 2013 after an investigation into his alleged plan to distribute millions of academic journals.
This story has been updated with news of Norton's firing.
Related